Vote now in the Doggies, our first awards for the brands and products we love!
If you use the internet, have an Instagram account, or listen to podcasts, you've probably come across dog subscription boxes. They're part of the larger subscription trend that's changing the way we shop.
No, they're not some service where you get a new dog each month (although, business idea?) Rather they're a pretty fun way to treat your best mate.
How Do Subscription Boxes Work?
First thing's first, there are literally a zillion kind of subscription boxes (usually focusing on things like pop-culture, food, wine, or cosmetics) but they all basically work the same way.
Once you sign up, you start getting a regular (monthly, quarterly, 6-monthly) delivery of goodies.
Each time the products are different, although they're always focused around the box's general theme (i.e. Japanese snack food).
Most of the time it's a total surprise (that's kind of the fun of them).
Usually, you're getting a good deal on the items. For example, the box might cost $60 a month, but you're getting $150 worth of products.
Some companies offer returns if you really aren't happy with anything in your box.
How About Subscription Dog Boxes?
In recent years, these boxes have become super popular. And not surprisingly, people have started creating ones specifically for dogs. Usually, they offer a mix of dog treats, food samples, toys, accessories, or vouchers.
The most famous dog subscription service is BarkBox. They're based in the US and are massive, bringing in a casual $250 million in annual revenue. But the model has spread all over the world—including Australia.
So we set out to check out the local offerings.
Waggly Club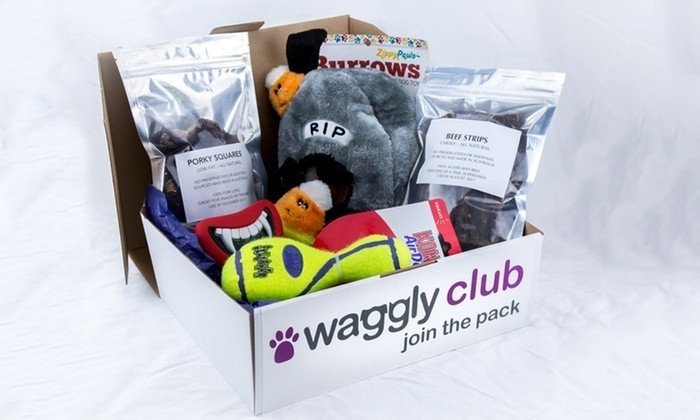 Waggly Club have been around for a while now and are probably the most dedicated among the subscription dog boxes. Alongside a subscription box they also have their own private label treats. Plus if you join their list you'll get some pretty serious discounts as part of their regular sales.
Priced between $45-52 per month.
GoGetMe
We love the packaging of this one. Each monthly tube contains five to seven handpicked items tailored to your dog's size: normally including two treats, two toys, plus chews and an assortment of other dog products.
GoGetMe get bonus points for creating themed boxes around events like Christmas and Easter.
Priced between$39-49 per month
Ugly Box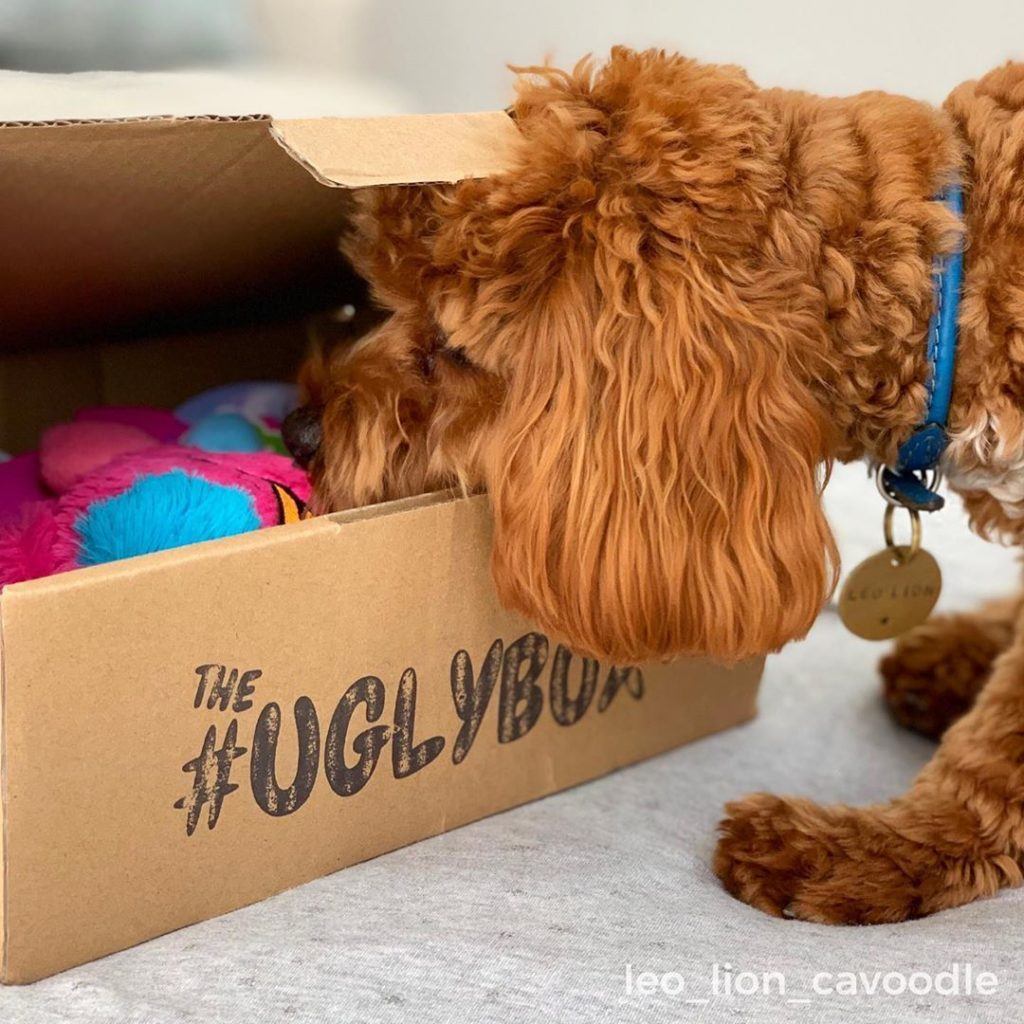 Ugly Box is a younger offshoot of online dog store For All Our Pets. Starting as a store, they already have a wide range of really fun and interesting toys and accessories. They've been teasing their increased focus on the Ugly Box and the natural treats they're sourcing for it.
Price varies depending on size and preference, but start at $45 a month.
Pawfect Surprise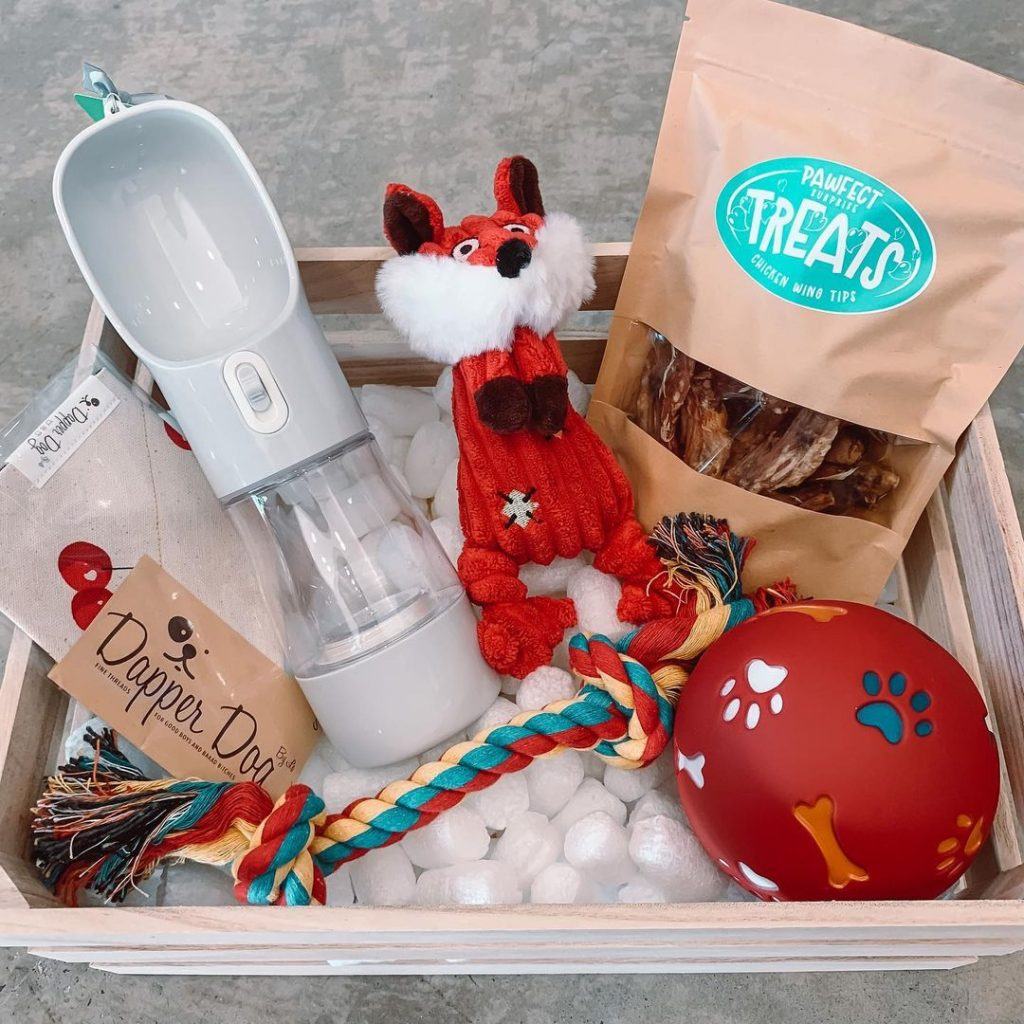 Pawfect Surprise make an effort to ensure you and your pet get exactly what you want. They have a variety of subscription options at different price points, but all begin with a few question about your dog's likes and needs, ensuring they're able to match them with the best products. They also cater to cats, so no one needs to feel left out.
Priced between $39-69 per month.
Olly's Box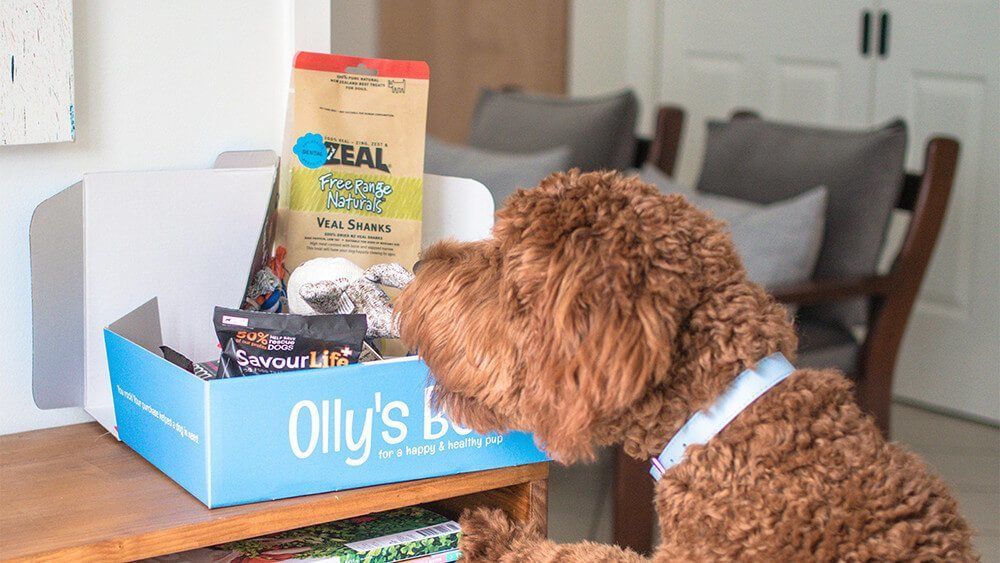 Last, but certainly not the least. Olly's Box is Australia's #1 subscription dog box, but probably not the largest. They focus more on quality, and evolved pretty early to offering one-off birthday boxes in addition to the subscription model.
Their founder Drewe takes great care for the quality of brands they select and include in their Olly's Box.
Priced between $45-55 per month.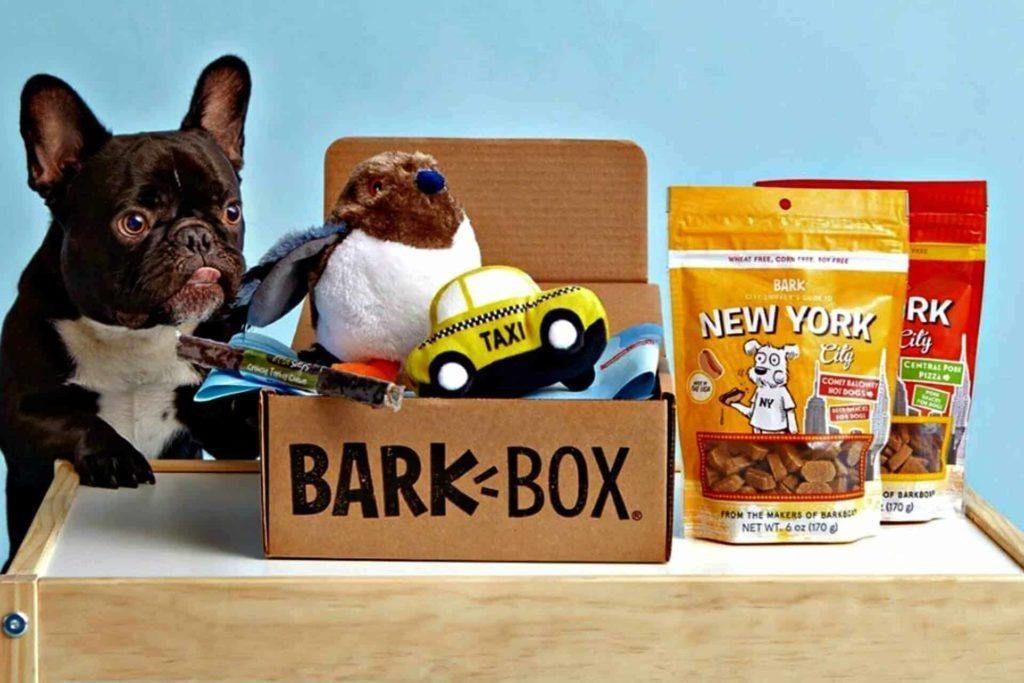 Out of Interest, How do the Subscription Dog Box Locals Compare to Barkbox?
To be fair, none of these businesses are even 1% of the scale of Barkbox. The giant US population (and some very savvy marketing) has helped their parent company, Bark, to innovate and create a bunch of their own toys. These exclusive offerings are really at the heart of Barkbox.
One Note on Big Dogs
Honestly, if you have a large breed dog, these might not be for you. They tend to be more focused on small and medium breeds. As a result, your big mate might munch though these selections in a few minutes, leaving you wondering what you paid $40+ for.
Shout out to @adventure_snoot for the adorable post photo.
Looking for more ways to treat your best mates?
The World's Best Stores for Dog Lovers