Let's face it. Most dog products are…not exactly design victories. Sure, they're functional, durable, and our pets love them. But they don't look amazing strewn around the house. Call us vane, but when you spend time and money carefully selecting your home wares and furniture, an ugly dog bowl or toy can throw off the whole vibe.
Luckily the founders of Wild One felt our pain. Their beautiful range of dog toys, treats, and accessories consider form and function. Not only will your pet love them, but they'll actually look good littered around your house.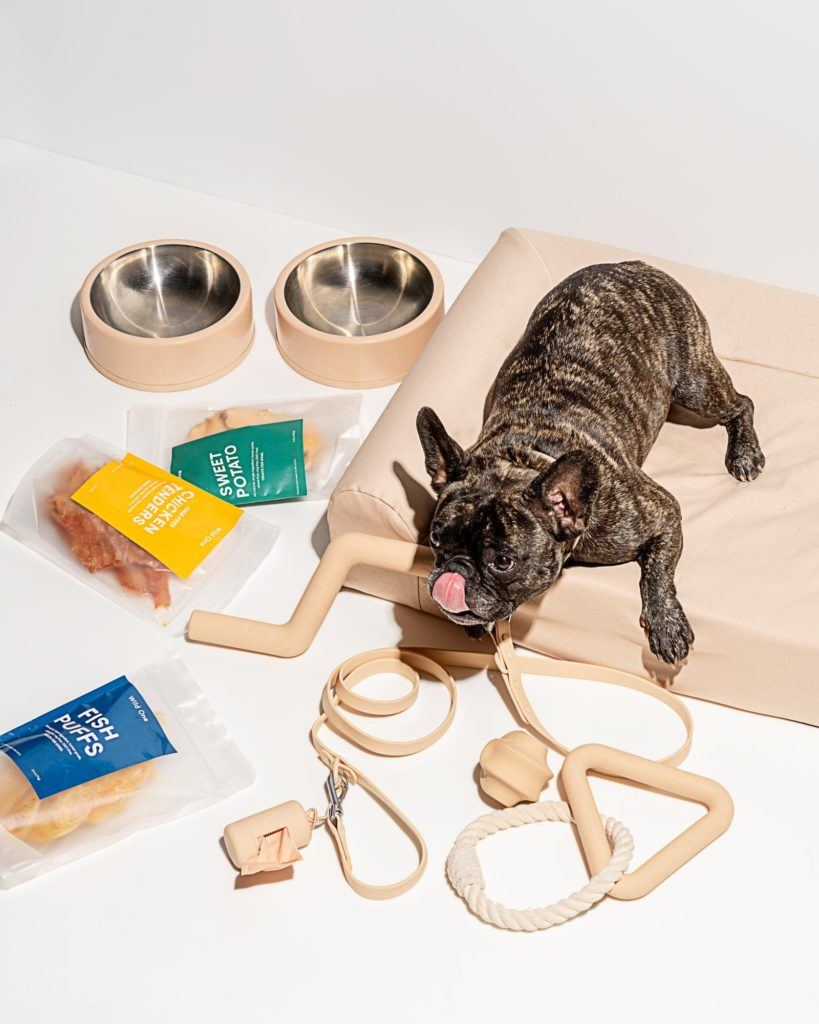 Originally launching with a boutique range of only three toys (each in a variety of colours), the New York based brand have expanded. Now they offer collars, carriers, treats, and even poop bags.
Their eye for quality moves beyond design and into treat production, too. Wild One source simple, quality ingredients to satisfy the most health-conscious dog owner.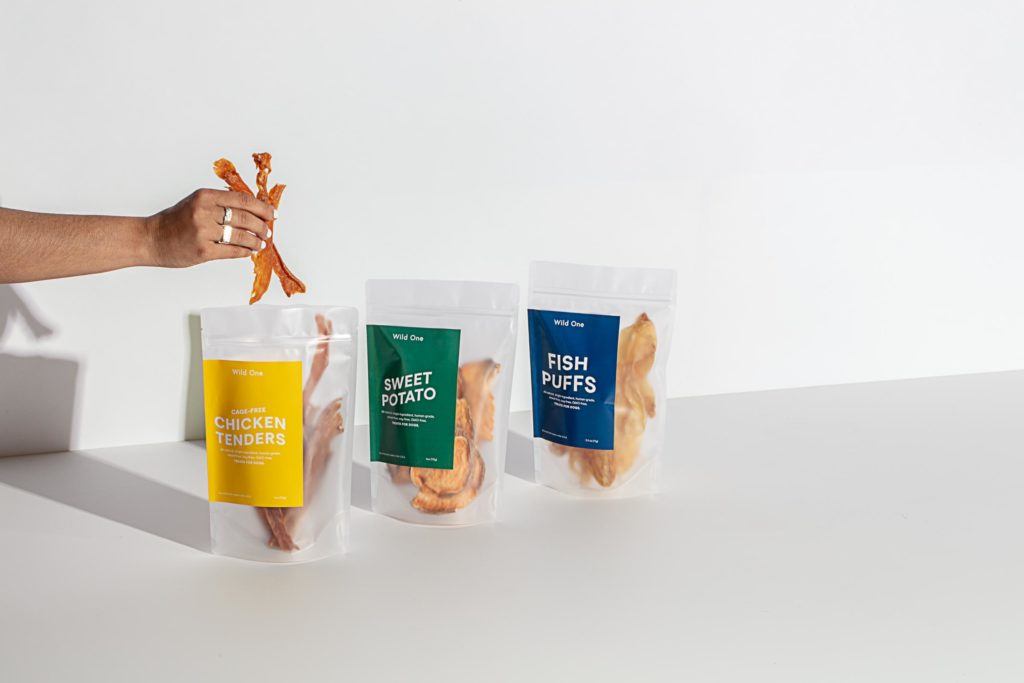 But it's really the toys where they excel. You'll struggle to find anyone else creating offerings as beautiful as these guys. Plus, they're clearly dog people.
Each toy has a reinforced core for added strength and thoughtful design features to heighten engagement. For instance their Twist Toss (pictured below) holds chews, while the Bolt Bright has holes for you to fill with spreads. Once you're done playing they fit nicely into your dishwasher making clean up easy.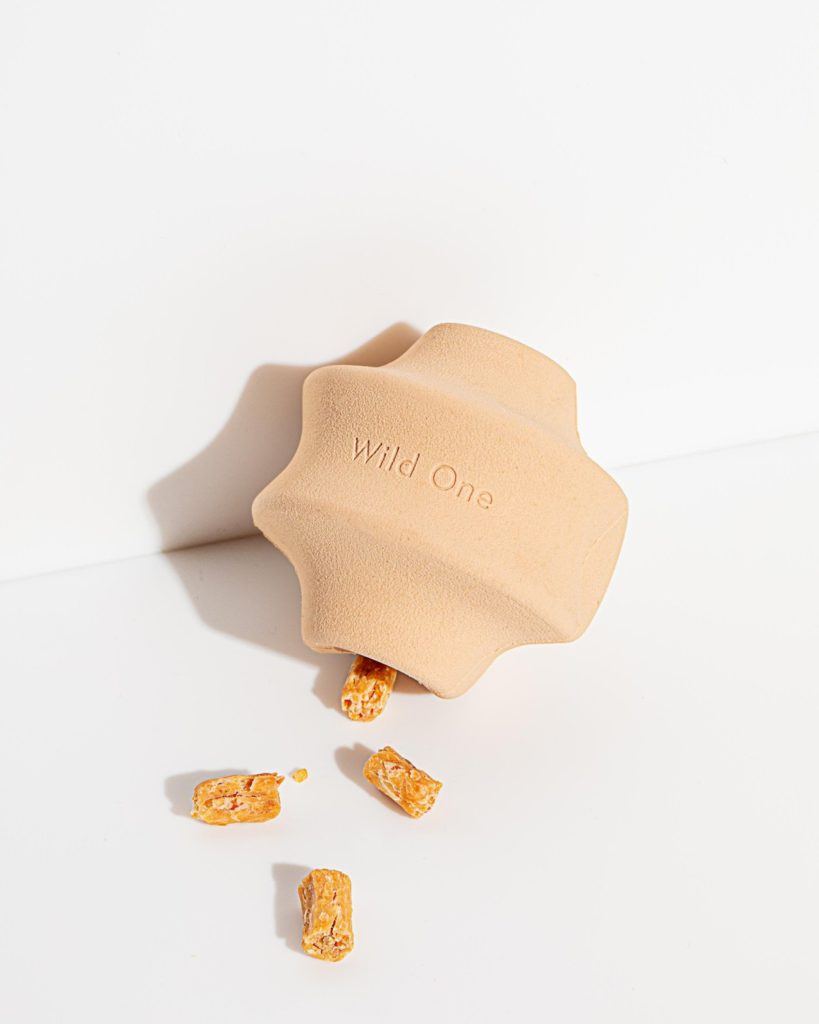 While their products are made in China, they're produced with 100% natural rubber and 100% organic cotton.
Wild One's Starter kit will set you back US$350 but out pick is the toy kit for US$58.
See the full range at https://wildone.com
For more dog design check out:
Celebrating Maddie On Things: An OG Dog Influencer
The Strange Beauty of Dogs Catching Treats
Don't forget to follow us on Facebook, Twitter, and Instagram