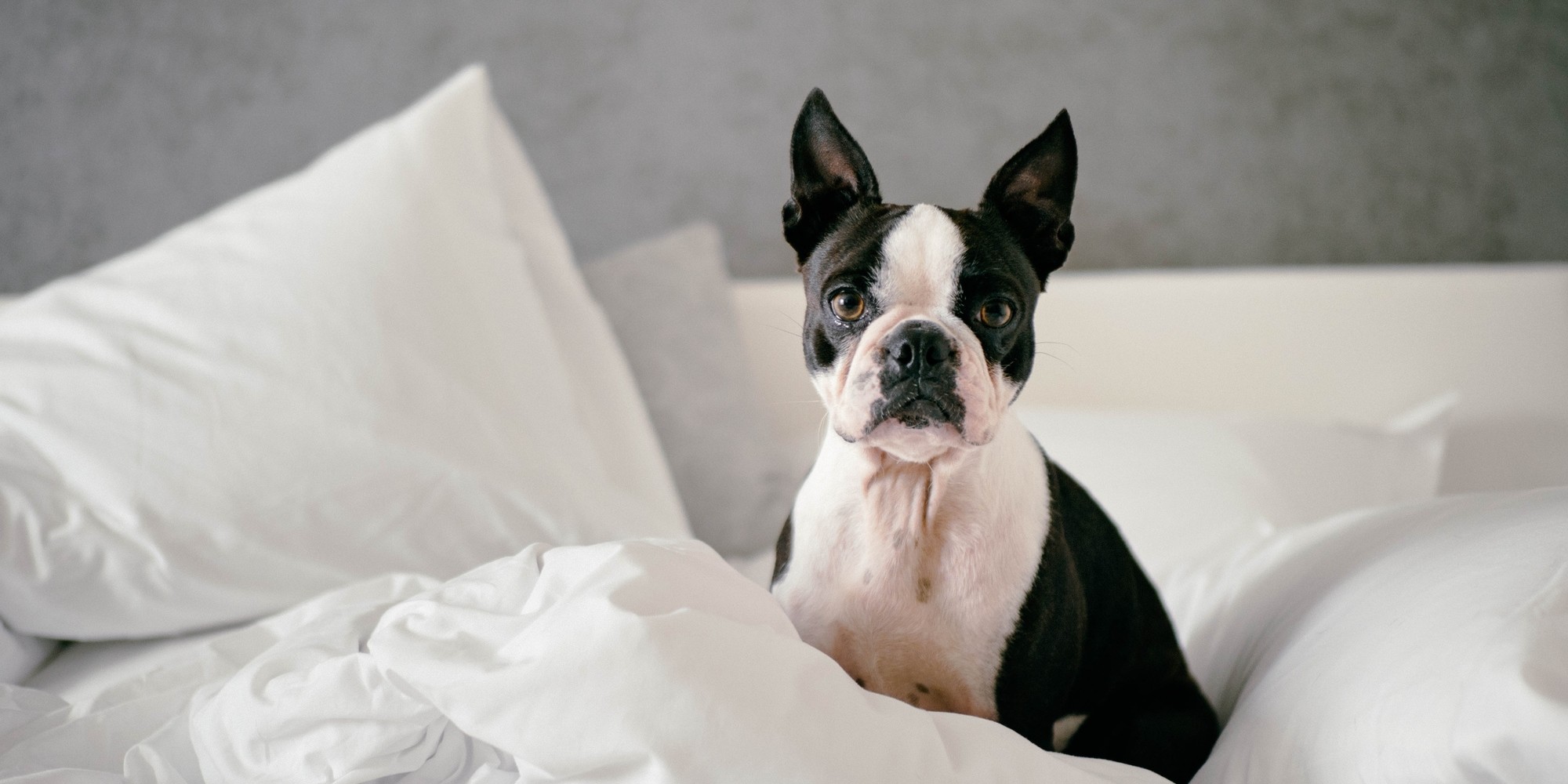 Off the Leash is a site for dog lovers, not just dog owners. We're here to explore what a great life with dogs looks like. That means taking the time to learn about their health, nutrition, behaviour, and what makes them happy, to then offer trustworthy advice. But also pausing to consider how the dogs we love touch all parts of our lives. 
This site is also a space to think about dogs in relation to travel, art, culture, and news. And ultimately celebrate what makes the bonds between us so special. Across all our articles, we're constantly returning to how unique our connection to them is. Because loving dogs is about more than knowing they're amazing. It's also about appreciating how lucky we are to have them in our lives. 
Off the Leash is supported by Scratch Pet Food, which means we're free from paid advertising and editorial. This allows us to provide unbiased opinions on issues that matter to us, without needing to bow to external pressures. When an article is written by a Scratch co-founder, it will be clearly stated.
We're proud to work alongside the Scratch team, and share their commitment to bringing transparency to the pet food industry. 
Want to get involved, pitch an article, or offer feedback? Get in touch at [email protected]!
But for now, meet the team.
Wendy Syfret
Wendy is Head of Media at Scratch and the editor of Off the Leash. It's a good fit because she's never met a dog she didn't like. Although, she has a special place in her heart for muts: three legs, one eye, missing fur, bit of a weird walk? The scruffier the better. Her favourite dog in the whole world though is her terrier-mix Stevie.
Before becoming an official dog journalist she wrote and reported for publications including the Guardian, ABC, Crikey, the Saturday Paper, VICE, i-D, Frankie and Oyster.
Doug Spiegelhauer
Pet parent to Snoop the beagle and Scratch Pet Food co-founder, Doug brings a wealth of experience to his Off the Leash articles. Before starting Scratch, he spent almost a decade working as production manager and operations manager at one of Australia's largest pet ingredient and treat manufacturers. Needless to say, he knows his stuff. 
Mike Halligan
Scratch Pet Food co-founder Mike was named an Internet Retailing magazine "eCommerce 2017 Rising Star," before he swapped a career in fashion for dog food. Growing up with border collies and cocker spaniels, he combined his retail knowledge and love of animals to spot an opportunity to use the internet to give pet parents a product. Mike is fanatical about translating the passion we have for our dogs into an amazing online experience and using business for good.