Unless you've gone down the rabbit hole of Instagram dog accounts, you probably haven't come across the competitive market of dog subscription boxes (dog things on subscription, not dogs – sorry). Long before there was dog food on subscription, boxes of toys, treats and various surprises were being shipped to dog lovers around the country.
Spurred on by US giant Bark (who do over $250 milllion(!) in revenue), subscription boxes were all the rage for a year or two there. Businesses would ship you a box of new stuff every month. Some allowed you to send back what you didn't want, only charging you for what you kept.
Olly's Box were one of the first to apply this model to dogs, and are still around today. While plenty of competition has popped up, today we'll compare some of the best dog subscription boxes in Australia.
Here's how dog subscription boxes work:
Most let you buy one off boxes, but they promote monthly, 3-month and 6-month subscriptions, sending you a box of goodies each month.
You never know what you're going to get.
Each box typically contains a mix of treats, food samples, toys, accessories and sometimes vouchers.
Some boxes make their own goodies, but usually they're brands supplying free food samples, or toys to the box company.
Because they're buying so many at once, they can buy them at a discount and sell you $100-150 worth of things for $40-60 per box.
Most offer normal stores to buy the things that they put into the boxes individually.
How do they compare to the US company Barkbox?
We're simply too small and none of these businesses are even 1% of the scale of Barkbox. The giant US population (and some very savvy marketing) has helped parent company Bark to innovate a lot on product, creating their own toys that are really at the heart of the Barkbox.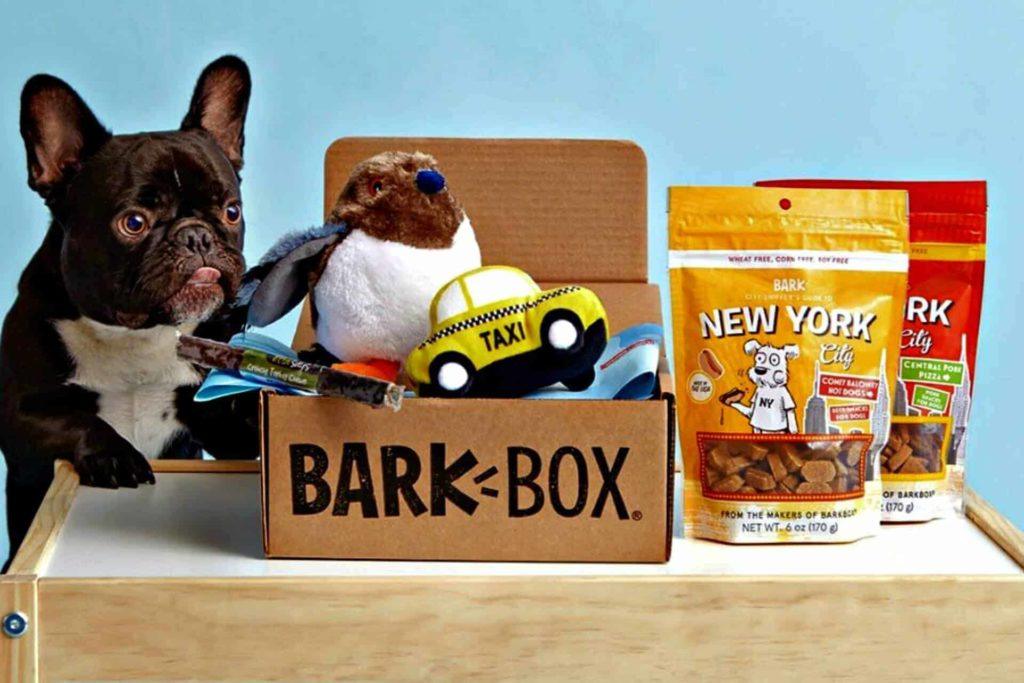 Bark personalise the subscription boxes to a large degree, based on your dogs personality, size and the feedback you've given on past boxes. As a result, Bark customers tend to be a bit happier and subscribe longer than Australian boxes which aren't quite the same level of quality.
Today we'll compare some of Australia's biggest dog subscription boxes:
Ugly Box (more niche box with some really high-quality treats)
Waggly Club ($45-52 per month, including their own treats)
GoGetMe ($39-49 per month, with some pretty sweet packaging)
Olly's Box (the original dog subscription box, ($45-55 per month)
If you have a large breed dog, I'm not sure if any of these are right for you as most toys are designed for small and medium breeds, not your 40kg+ breeds.
Waggly Club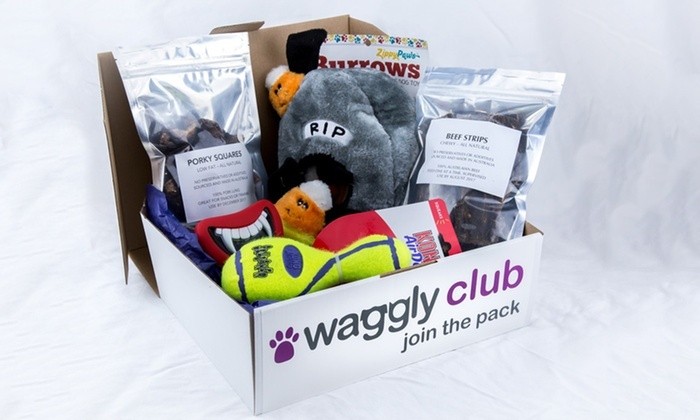 Waggly Club have been around for a while now and are probably the most dedicated amongst the subscription dog boxes. While they have a subscription box and even private label their own treats, if you join their list you'll get some pretty serious discounts as part of their regular sales on individual toys and treats.
GoGetMe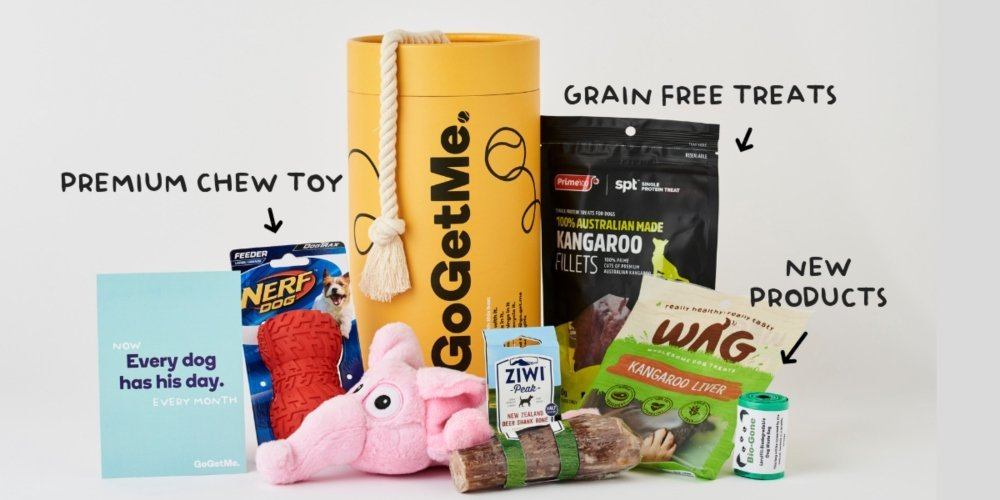 We love the packaging of this one. Each monthly tube contains 5 to 7 handpicked items tailored to your dog's size, normally including two treats, two toys, plus chews and an assortment of other dog products.
GoGetMe get bonus points for creating themed boxes around events like Christmas and Easter.
Ugly Box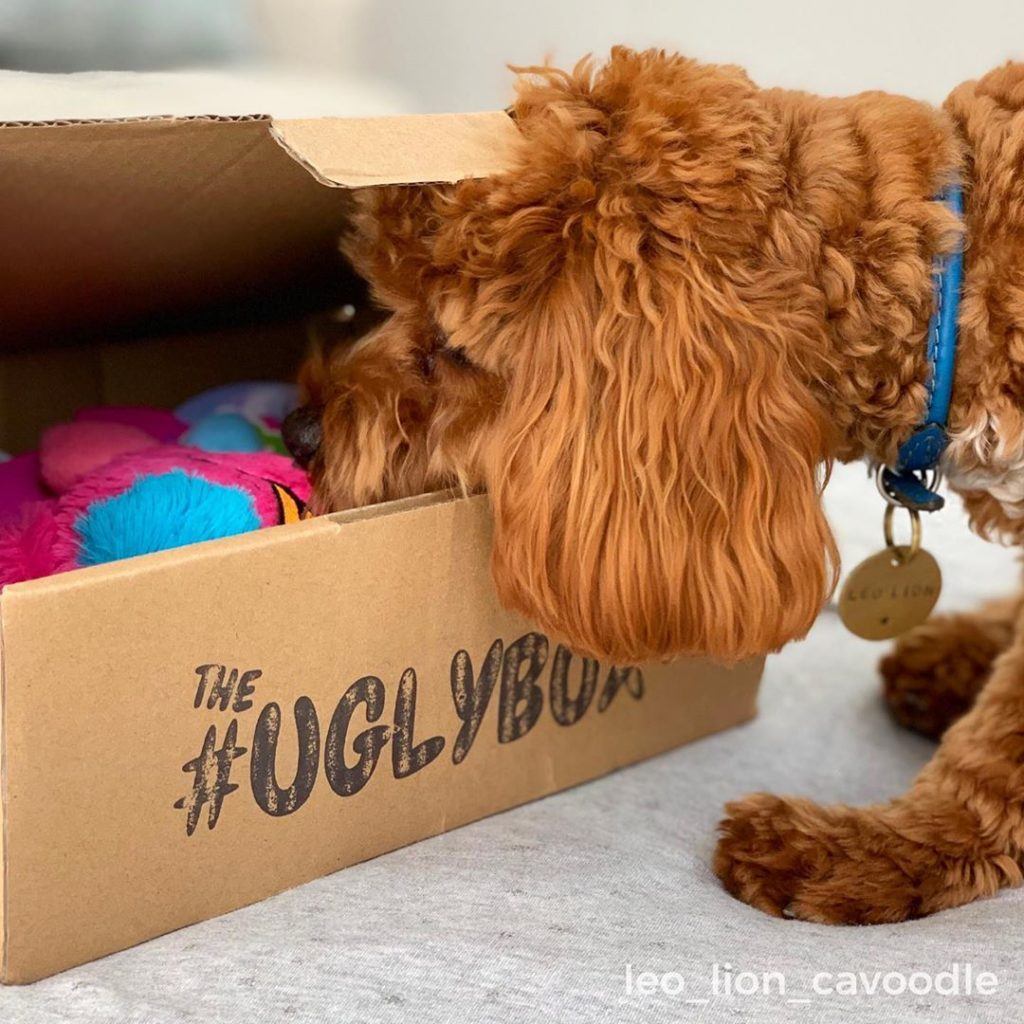 Ugly Box is a younger offshoot of online dog store 'For All Our Pets'. Starting as a store, they already have a wide range of really fun and interesting toys and accessories, so it'll be interesting to watch this as they've been teasing their increased focus on the ugly box dog box and the natural treats they're finding for it.
Olly's Box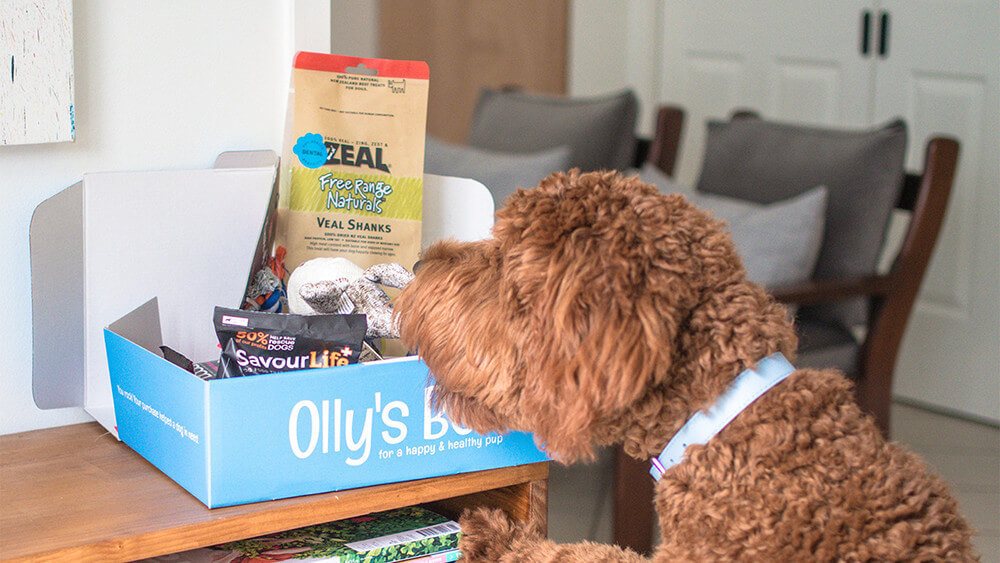 Last, but certainly not the least. Olly's Box is the original subscription dog box but probably not the largest. They focus more on quality, and evolved pretty early to offering one-off birthday boxes in addition to the subscription model.
Their founder Drewe takes great care for the quality of brands that they select and include in their Olly's Box.
---
Shout out to @adventure_snoot for the adorable post photo.