There are few areas on the planet that offer as many diverse and beautiful holiday options as Queensland. From beaches, to cities and rainforest, there's something for everyone–and their dog. To ensure your best mate doesn't have to worry about missing the action we've tracked down the best Queensland dog friendly Airbnbs to escape to for a week or a weekend.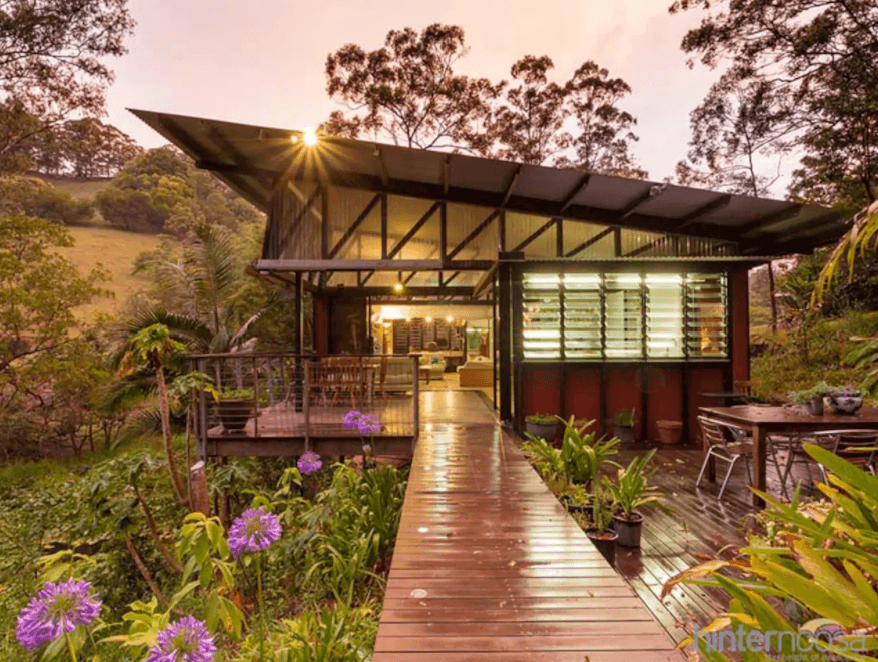 Location: Cooroy
Sleeps: 2
Price: $141
This bright, airy, country escape combines the best of nature and design. Surrounded by rainforest and near Noosa Eumundi it makes for a great winter or summer getaway for a couple seeking a break among the trees.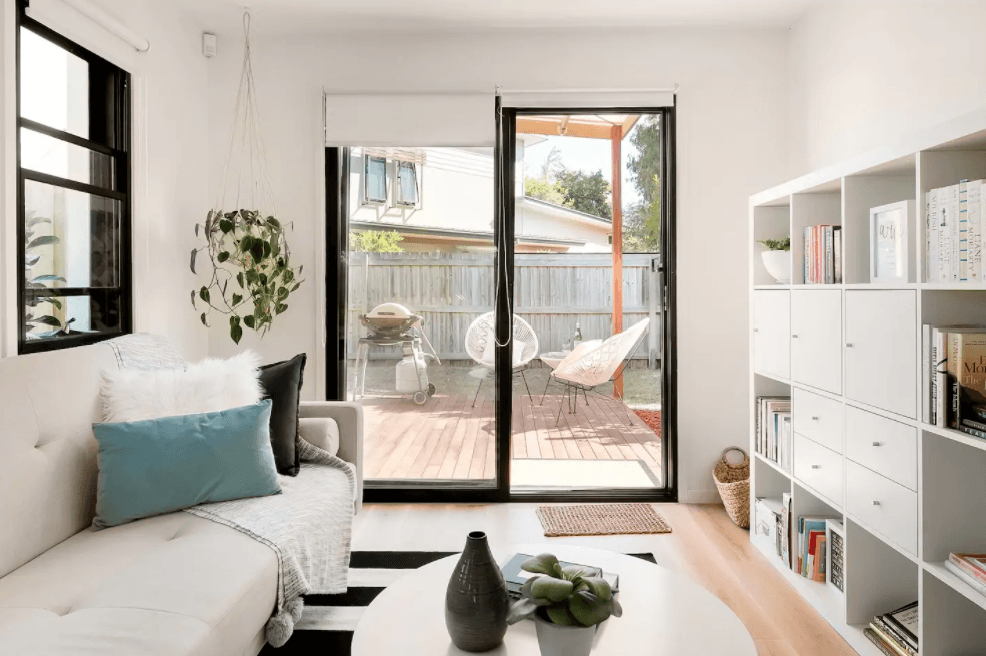 Location: Mudjimba
Sleeps: 2
Price: $105
If you're after an easy, breesy, elegant little beach escape, we've found you a great slice of tranquility. You can head down to Mudjimba beach or hang out at home and enjoy the barbecue, deck, and beautiful native birds.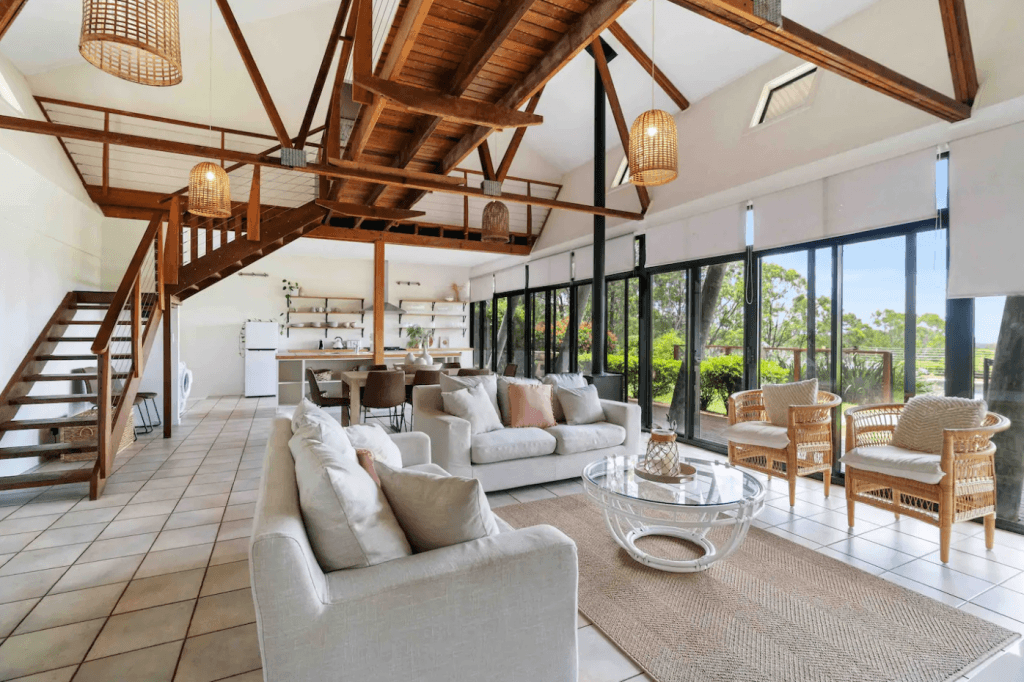 Location: Montville
Sleeps: 10
Price: $378.57
If you have a larger group, but don't want to miss out on a luxury feel, this tranquil farm could be perfect. Situated among acres of paddocks and rainforest, you wouldn't know the town centre and Sunshine Coast's beautiful beaches were a short(ish) drive away.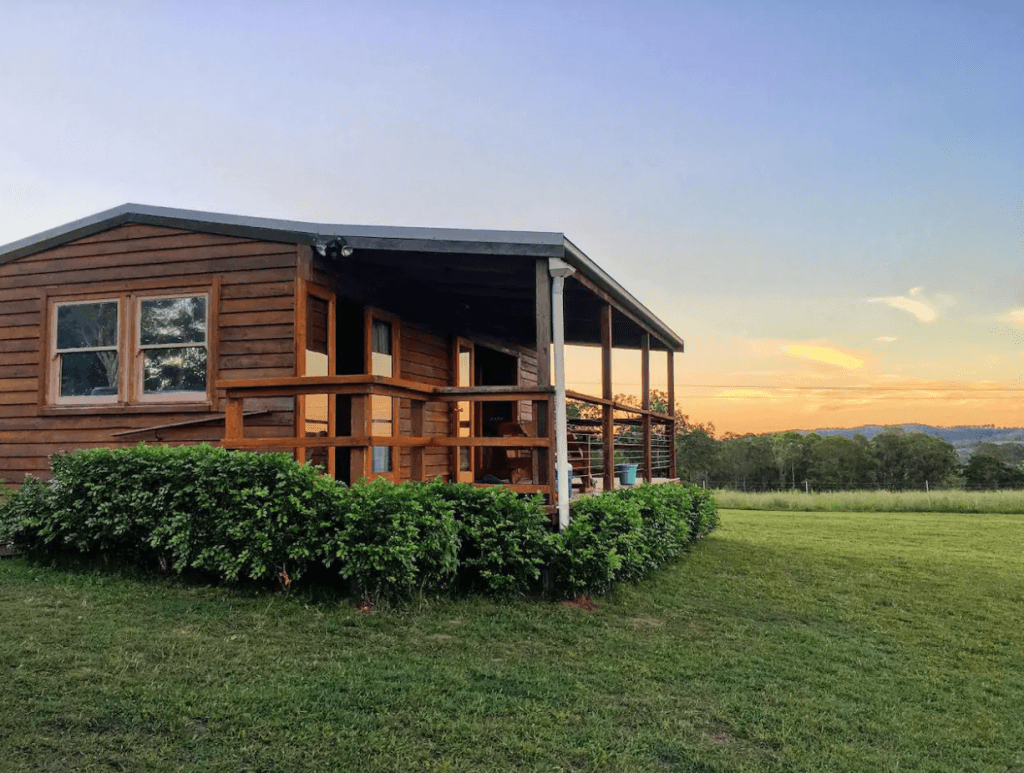 Location: Imbil
Sleeps: 2
Price: $168.57
After a real country fantasy, look no further. This secluded cabin is rustic in the good way, not the way people say when they mean run down. Enjoy the private views across the valley while getting to know some local farm animals.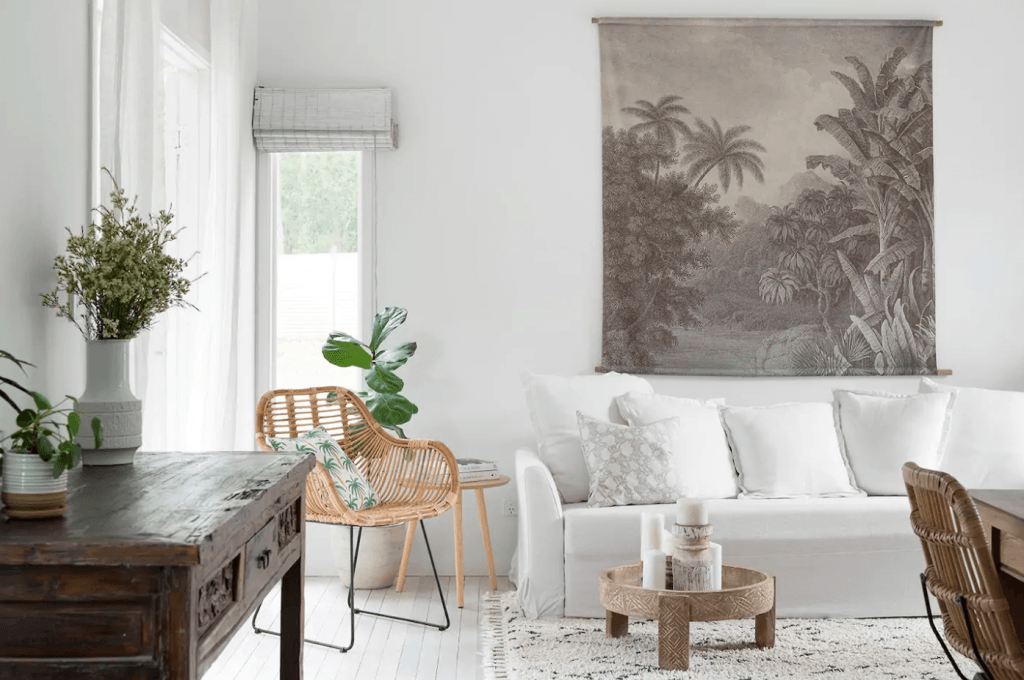 Location: Valdora
Sleeps: 4
Price: $179.29
When it comes to picking Queensland Dog friendly Airbnbs, we would never suggest staying someone just for the photo opportunities, but let's just say you'll be making some #blessed Instagram content here. This very zen tree house is just down the road from Coolum beach, but surrounded by bush and farmland meaning you can enjoy a swim, and admire nature from your balcony.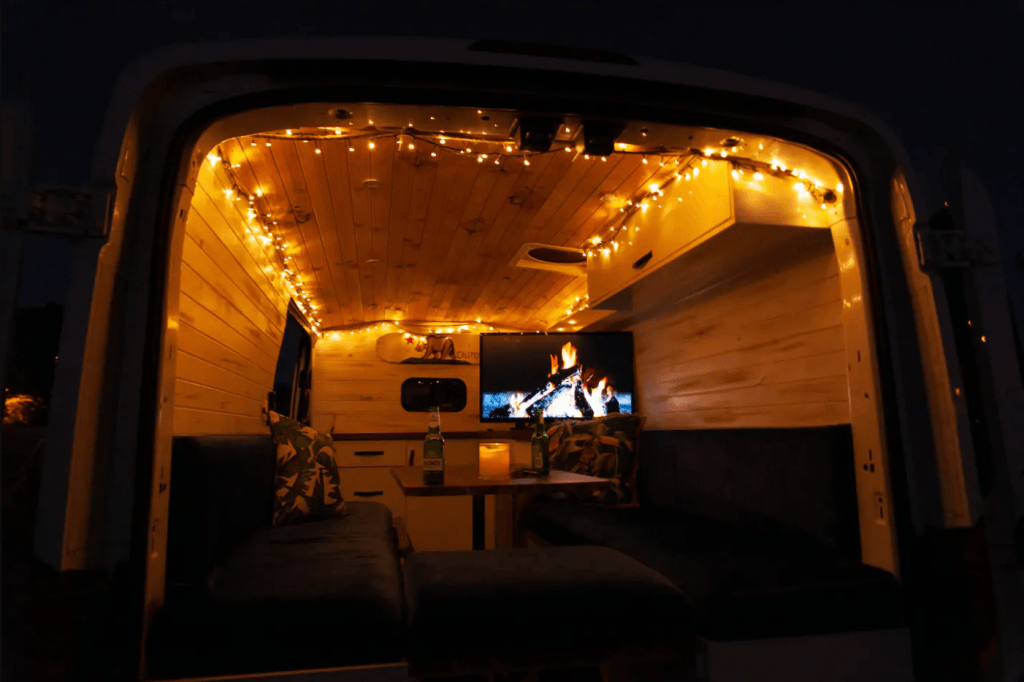 Location: Mooloolaba
Sleeps: 3
Price: $130
Keen to really mix it up? Throwaway the idea of a house all together and head out in this very elevated campervan. What it lacks in, well a bathroom, it makes up for with a surprising amount of other amenities. Consider it a fun alternative to camping, offering all of the adventure with considerable more comfort.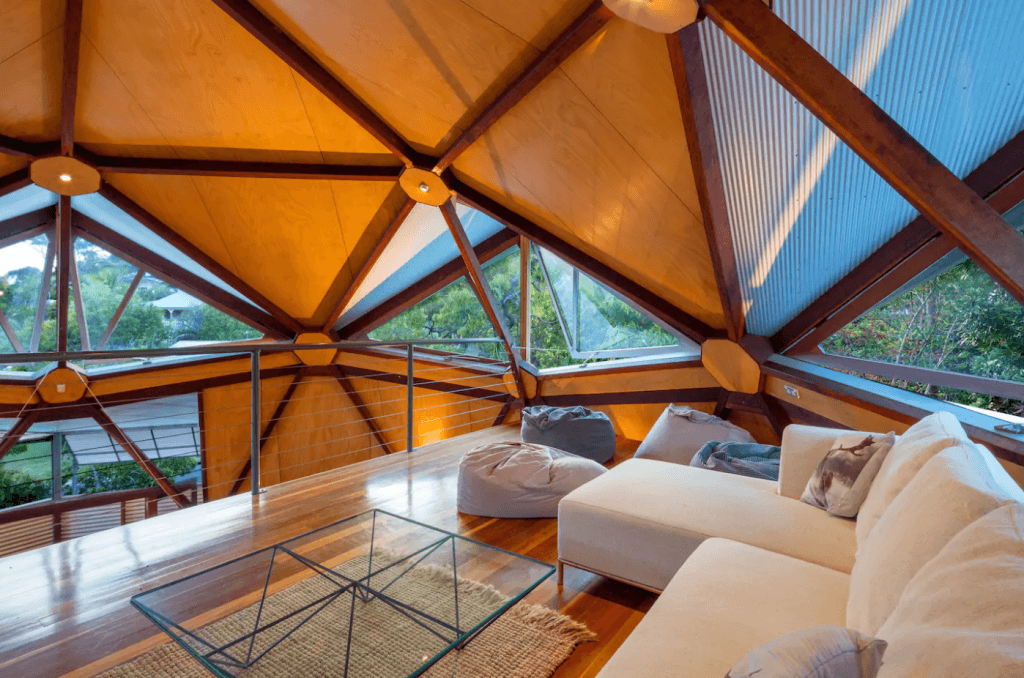 Location: Mount Coolum
Sleeps: 12
Price: $746
We don't think Queensland dog friendly Airbnbs get more unique than this. This large house, built with a geodesic dome, isn't only striking, it's kind of the dream Queensland home. The unique design keeps it cool, and offers the feeling of sleeping in a treehouse. If that's not enough to impress you, there's also the great pool, garden, BBQ area, beach, and national park nearby.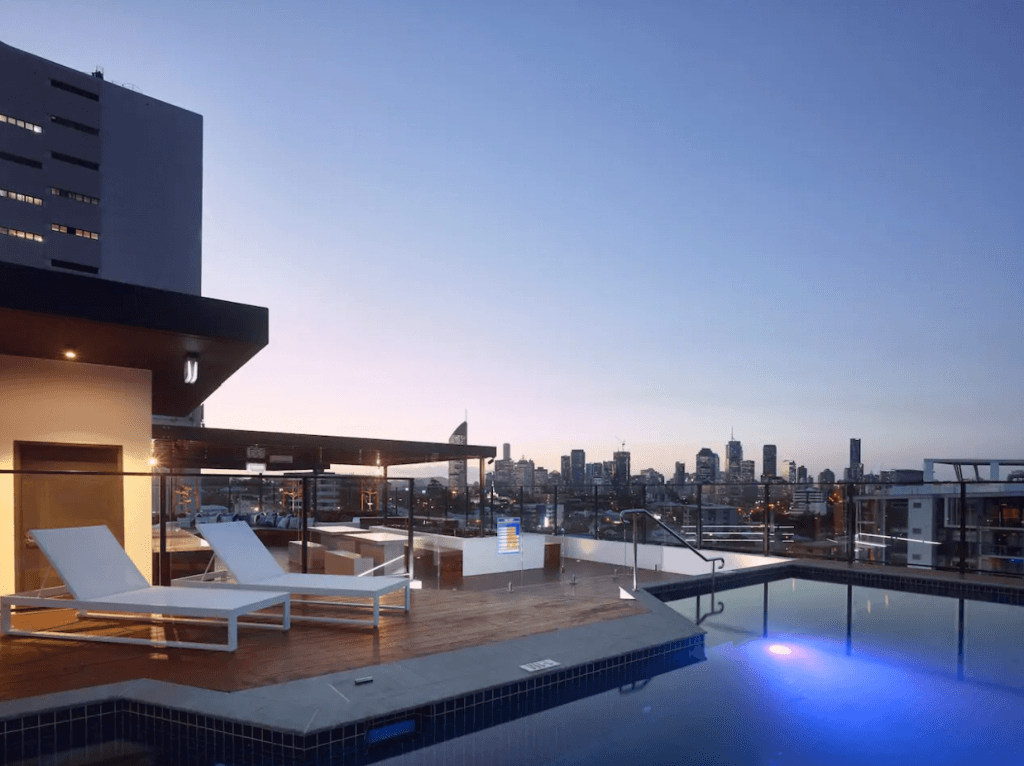 Location: Kangaroo Point
Sleeps: 2
Price: $85
If you're looking for somewhere convenient but elevated to make your base while in Brisbane, look no further than this stylish and contained apartment. Not only is the space great, but there's also a great rooftop pool to enjoy the city views.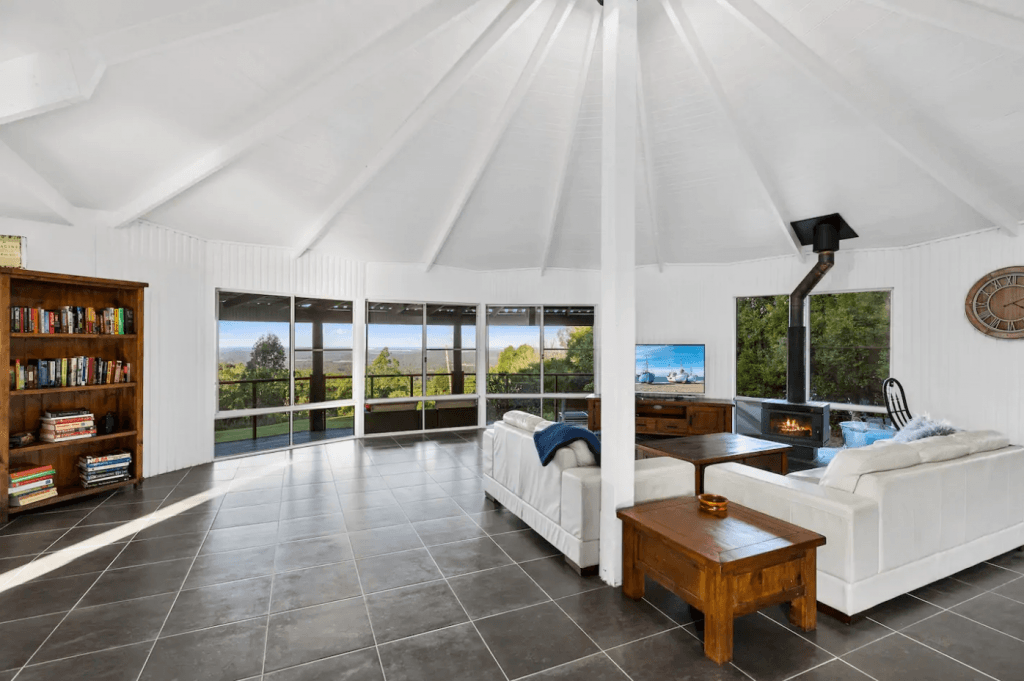 Location: Mount Mellum
Sleeps: 10
Price: $907
This large but sophisticated property will ensure that everyone has space to relax. With a beautiful kitchen, entertaining area, and views it's the perfect spot to unwind with mates. If you feel like exploring, Australia Zoo and Aussie World are down the road, with some of the state's best beaches only 30 minutes away.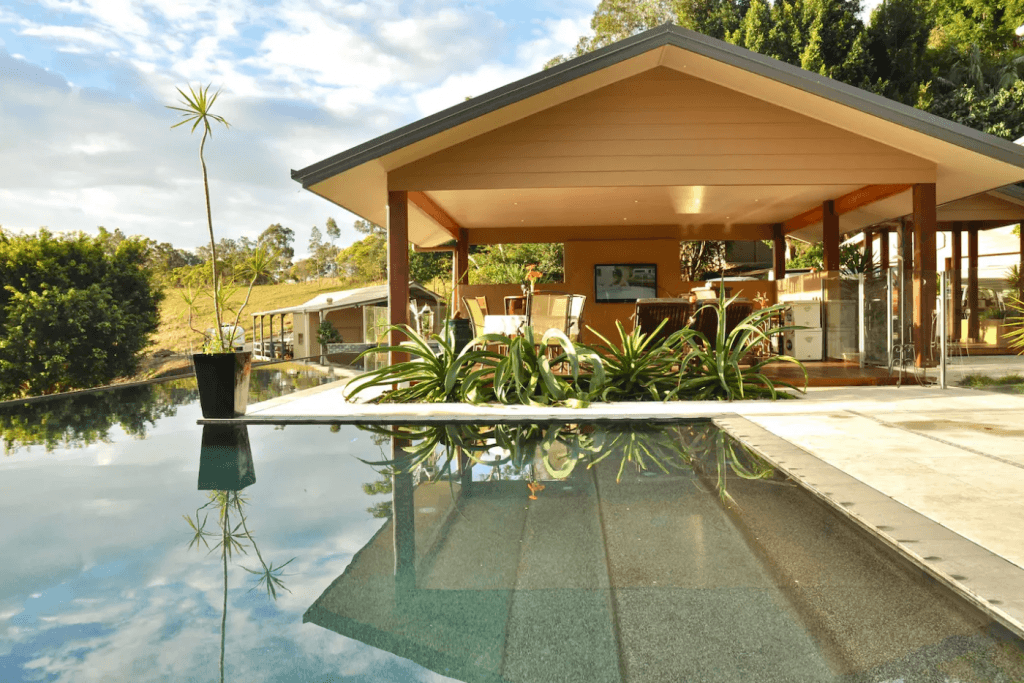 Location: Mount Nathan
Sleeps: 10
Price: $344
Honestly, we're having trouble looking past that epic pool area. If that wasn't beautiful enough this Hinterland property also boasts beautiful views, hot tub, and a fun beach vibe. While this list is technically Queensland Dog friendly Airbnbs, for what it's worth this is also horse friendly. One note, it technically sleeps 10 but there is only one official bedroom, so you'd want to bring a group you were very comfortable with.
Planning a trip? Why not also check out:
The Best Brisbane Dog-Friendly Cafes
The Best Dog-friendly Airbnbs in New South Wales
While you're here, subscribe to our newsletter, check out our magazine, and follow us on Instagram, Facebook, and Twitter.