There's nothing like getting out of your usual routine and having an adventure with your pet. But in the past, finding accommodation that worked for you and your dog could be tough. Most hotels have a no animals policy. While those that do allow pets tended to be, shall we say, less than comfortable. That all changed with the rise of Airbnb, as countless dog-loving homeowners made their idyllic escapes available for you (and your dog) to rent. Being fans of both dogs and holidays we've taken it upon ourselves to seek out some of the dreamiest dog-friendly Airbnbs for you to book right now.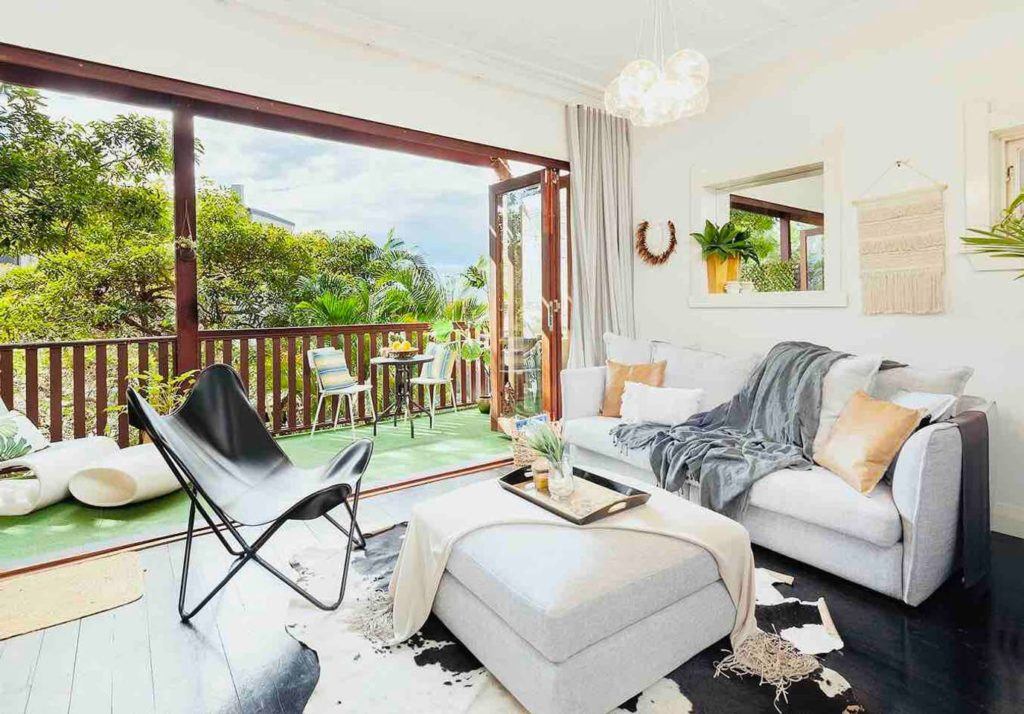 If you're talking about NSW escapes, it makes sense to start in Bondi–one of the state's most iconic locations. This cute, centrally located, apartment is only 30 meters from Bondi beach, and sleeps up to five guests. If you manage to pry yourself away from the ocean, the balcony and very chic living area are also great spaces to hang out.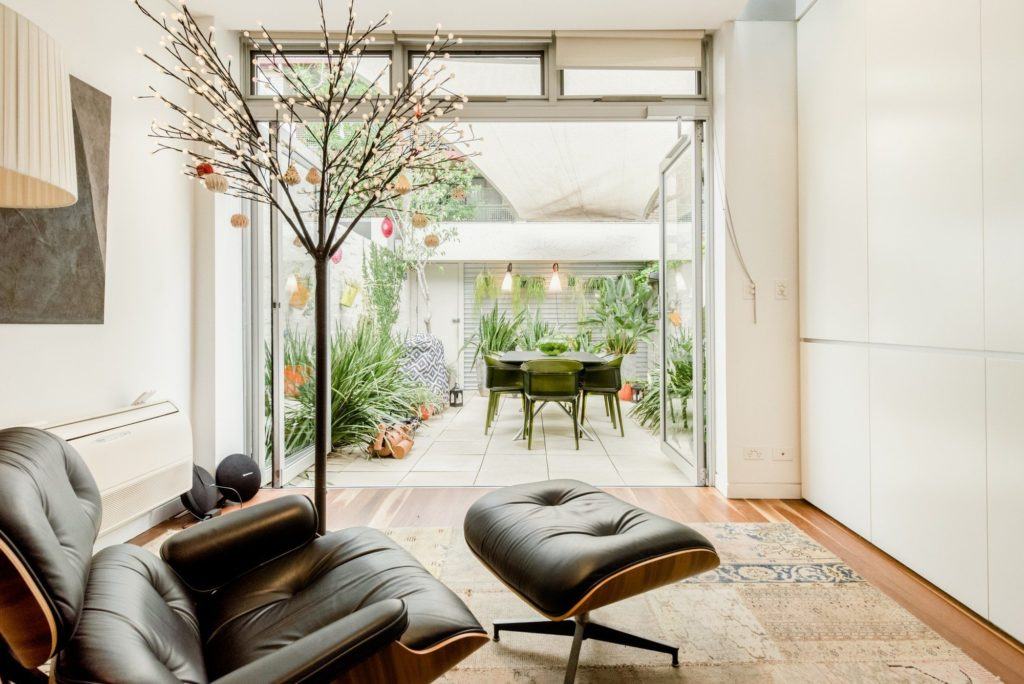 If you're only in town for a couple of nights, or looking to keep cost downs, this beautiful private room in a Surry Hills terrace could be a perfect option. The neighbourhood is one of Sydney's most eclectic and vibrant, but when you're ready to retreat you'll have your own room, bathroom, and balcony where you can unwind. The rest of the amenities are shared, but the residents are clearly dog lovers, so we're sure your pup would enjoy the extra attention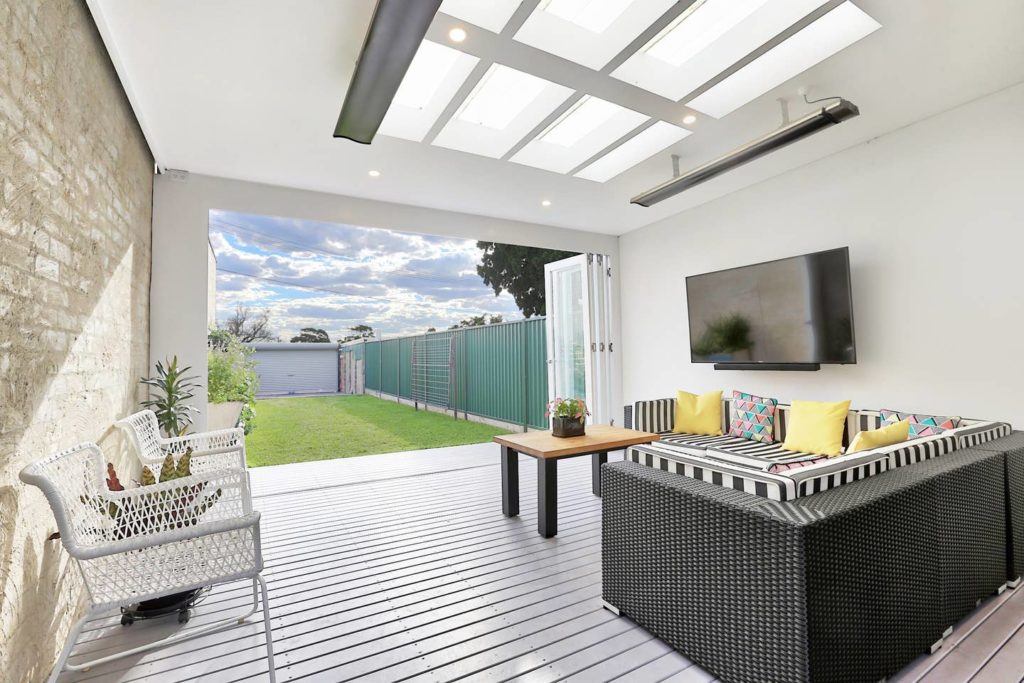 We're a sucker for an elegantly restored terrace house. This one was built in the 1880s and is a great example of the classic style and modern comforts that define so much of Sydney. With room for up to six people it's perfect for a larger group or family. The second bedroom is pretty much a dream kid's space.
While the house is spacious, you'll still want to get out and explore Newtown, Marrickville, Bondi, Coogee, and heaps of the great cafes and stores nearby. We'll also award bonus points for including a car spot, which is convenient for anyone planning this stop as part of a road trip.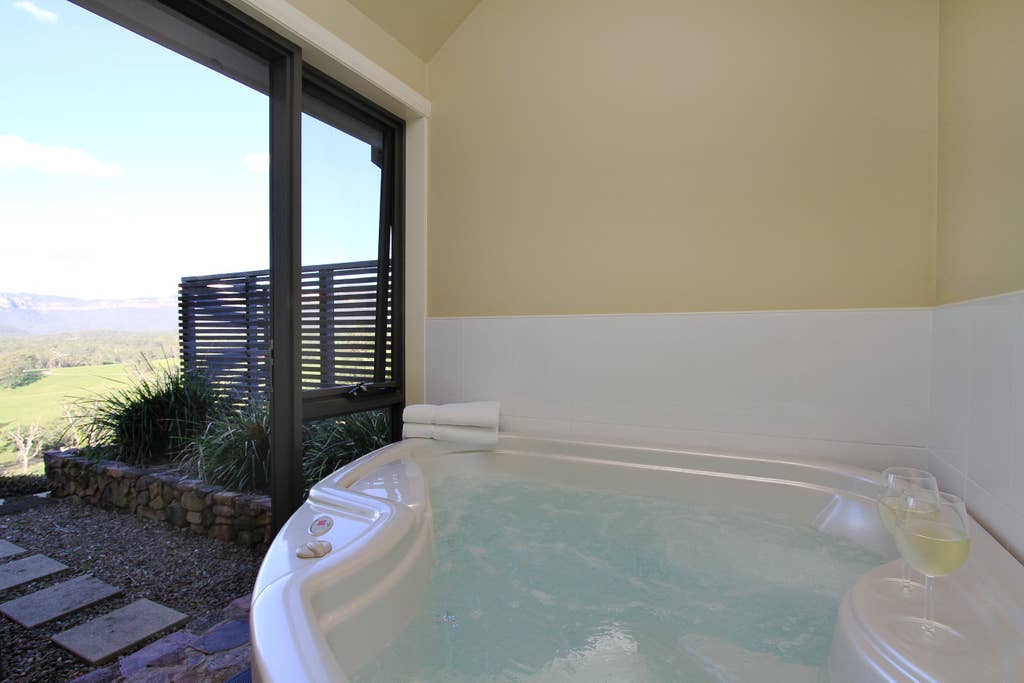 If you're keen to put a bit of distance between yourself and the city, this romantic spot is located in the Megalong Valley on the other side of Blue Mountains, about two and a half hours from Sydney. The property has so much on offer you'll barely need to leave: there's an on-site vineyard, giant deck, outdoor barbecue, and of course, indoor spa. Our advice? Pick up a couple of nice bottles of wine on the drive in to really treat yourself.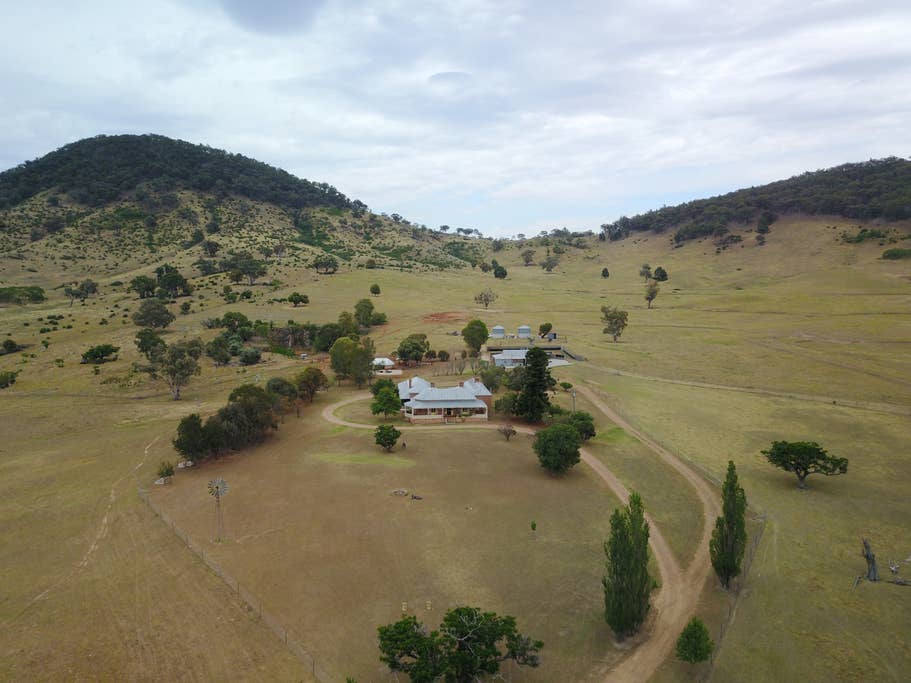 If you want to really get away from it all, we suggest this sprawling property about four hours North West of Sydney. Located in the tiny town Mount Frome, it has 250 acres to explore and is home to deer, cattle and sheep. With all that space to run around, this is more of a romantic getaway for your dog. Although the breathtaking night sky will probably keep you pretty happy too.

This adorable beach shack (honestly it's more of a cottage) is great for a low-key break. Only a minute walk from beautiful Collingwood beach, you have easy access to the white sands and great surf–perfect for early risers who just want to get up and go.
Also, it's pretty affordable considering the great location. So you might want to book fast, it fills up quickly during the holidays.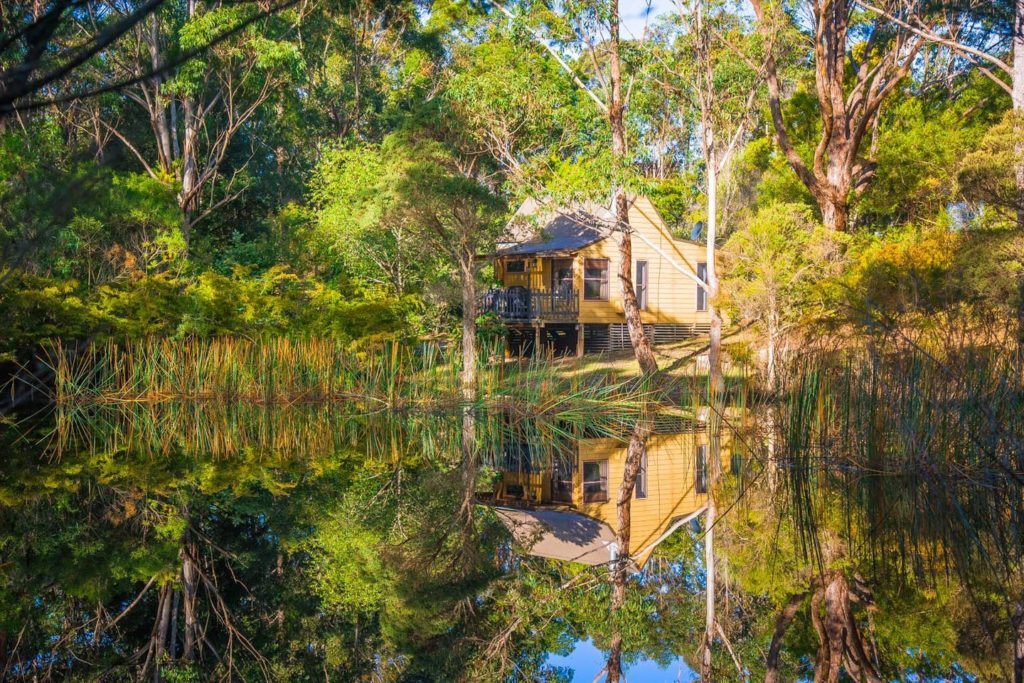 If you're after a different, but equally iconic, Australian experience consider swapping the beach for a billabong. Just north Bateman's Bay, this Termail home is a stunner. Built right on the water it's a unique spot to unwind: with 25 acres to yourself you don't have to worry about anyone disturbing your peace.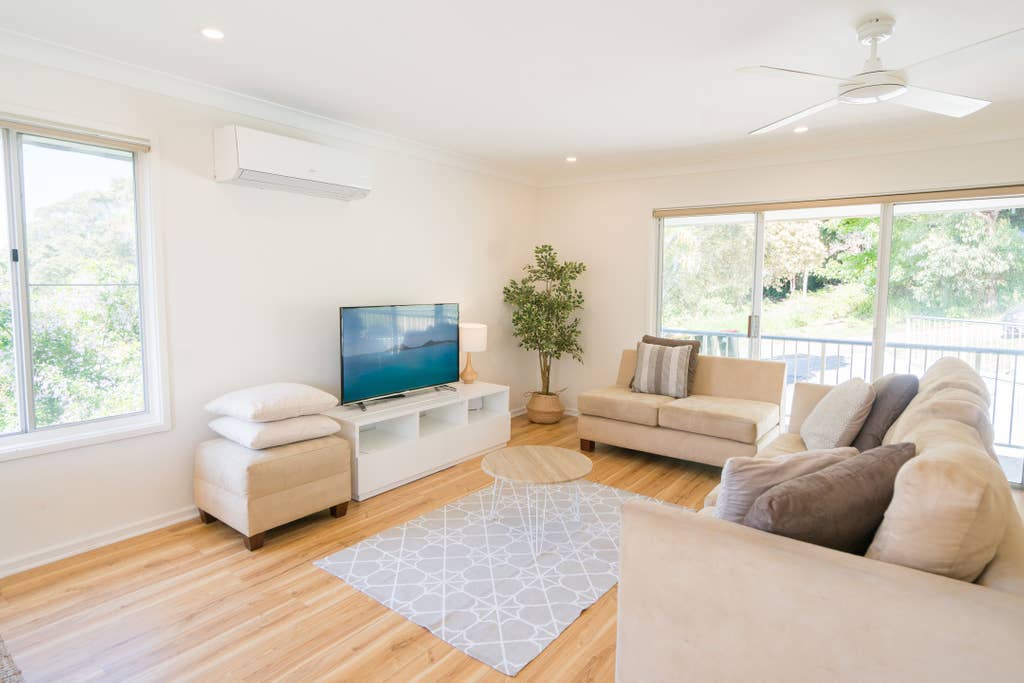 Keeping with our theme of getting away from it all, Nelsons Bay is a great option if you're looking for stunning beaches but are keen to avoid crowds. This large and airy house is a great spot to unwind, unplug, and slow down. Not only is it near a beautiful coast line and cute cafes, but there are also lots of lovely bush walking options ensuring you and your dog can balance the R&R with some exercise.
For more leisure with your dog, check out:
Sydney Dog Owners Are Fighting to Allow Dogs in Pubs and Restaurants
Uber Pets Is Being Trialled in Sydney and Brisbane
Don't forget to follow us on Instagram, Facebook, and Twitter.