Obviously all Australian states and territories have a lot to offer. But thanks to its sheer size, Western Australia is probably serving the most variety for whatever kind of break you're after. From city, country, river, beach, or outback escapes, they've got you covered. In fact the only thing these dreamy locations have in common is that you can take your dog. Safe to say, there's no shortage of dog-friendly Airbnbs in Western Australia.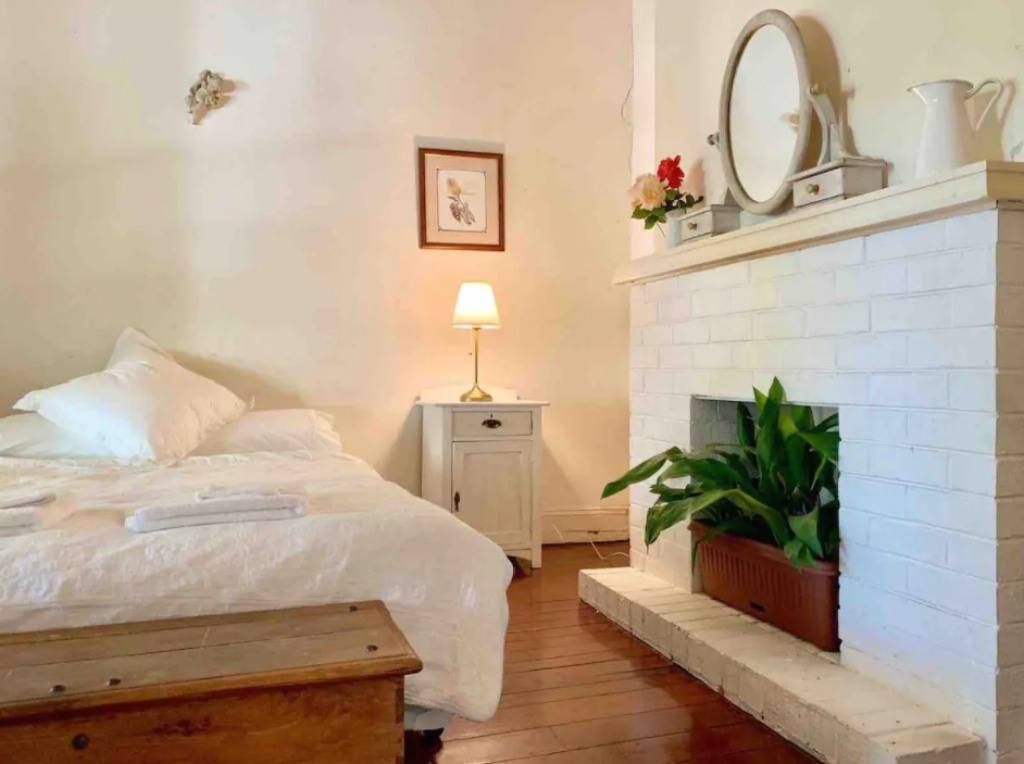 Location: Subiaco
Bedrooms: 2
Sleeps: 6
Price: $130
This retro and stylish house is located in a bustling, family friendly area surrounded by great shops and cafes. It's a nice option if you're after a chill, but still central, Perth location. Perfect for a group or family, with lots of space, three bedrooms, a large garden, and outdoor dining area with BBQ.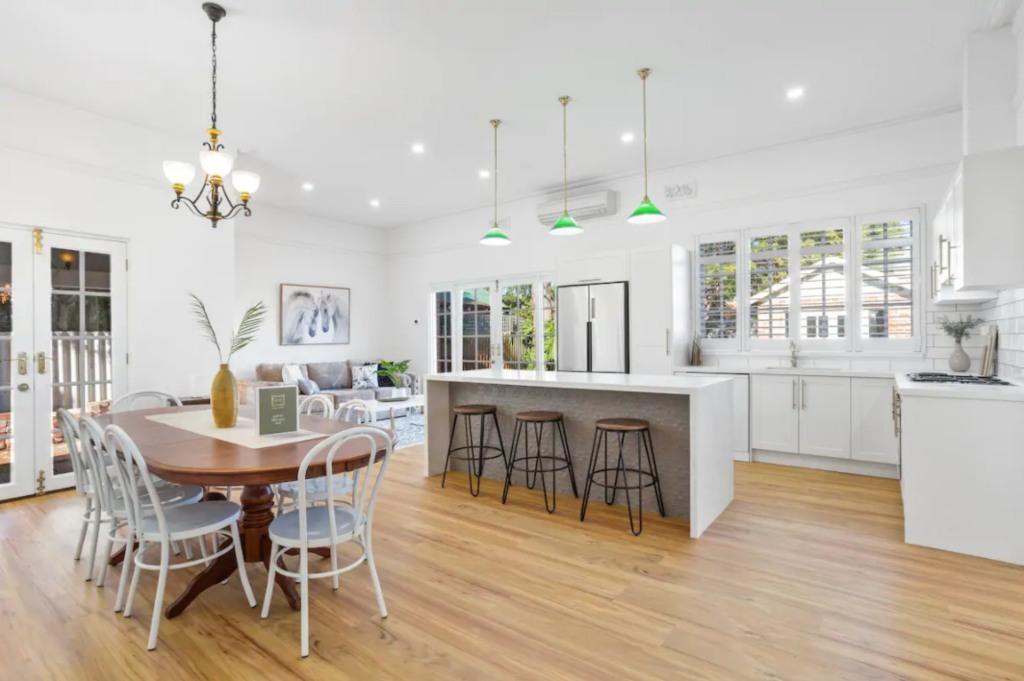 Location: Inglewood
Bedrooms: 3
Sleeps: 8
Price: $192
There's no double you'll be able to relax among the lovely decor and gardens of this elegant federation era home. Close to the Perth CBD and airport it's also super convenient no matter what you have planned. If that wasn't enough, the hosts also throw in a bottle of wine to enjoy on the veranda. Also, anyone else getting massive Nancy Myer vibes?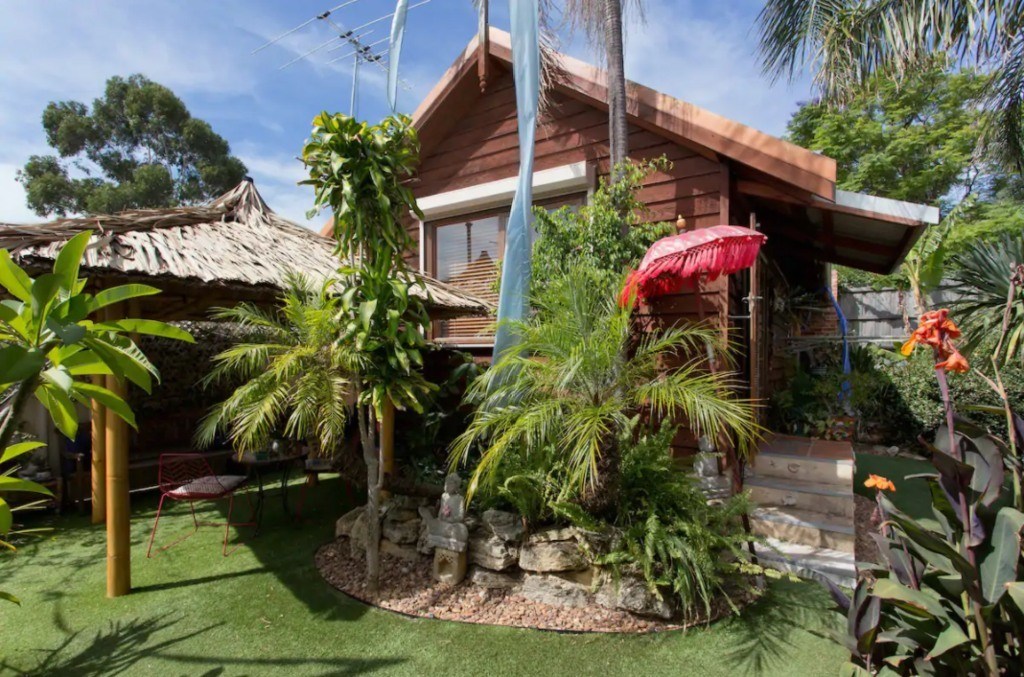 Location: East Fremantle
Bedrooms: Studio
Sleeps: 4
Price: $89
As the name suggests, this studio is the next best thing to jetting off to Bali. The eclectic decor and tropical garden will put you in a holiday mood. Although you probably won't want to spend too long at home with so many great cafes, restaurants, and beaches nearby. Heads up, while you'll have the whole studio to yourself, it's on a property with other Airbnbs.
Location: South Fremantle
Bedrooms: 2
Sleeps: 4
Price: $110
It's hard to believe that this chic, urban, architect designed townhouse loft is only three minutes from the beach. With organic greengrocers and great Freo cafes nearby you might struggle to decide if you want a swim or a coffee first.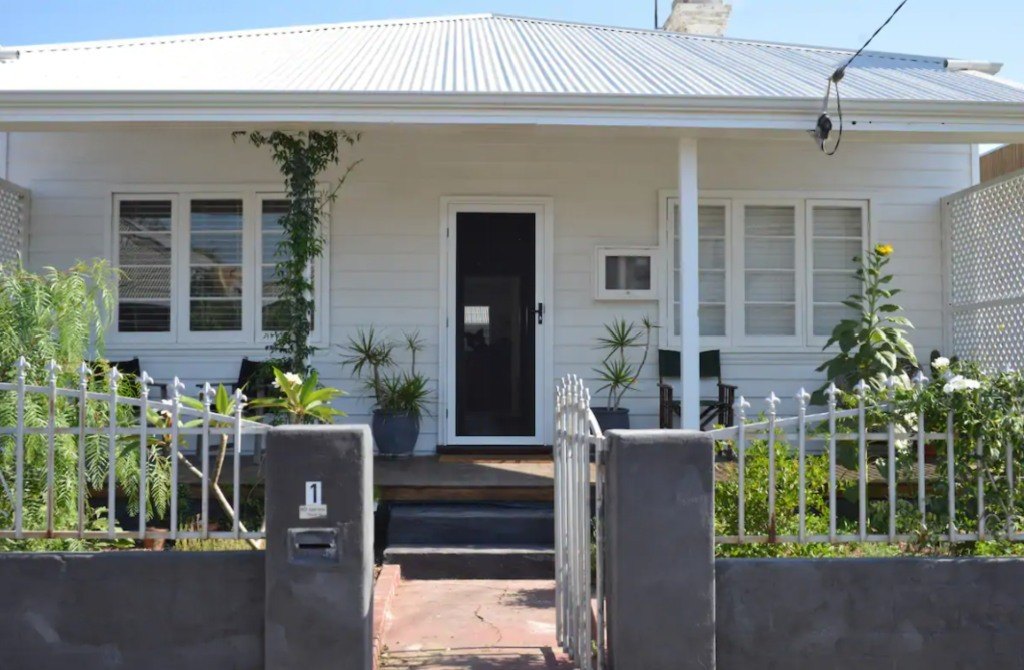 Location: South Fremantle
Bedrooms: 3
Sleeps: 6
Price: $276.29
This 1895 former worker's cottage couldn't have a better location, situated nearby beautiful beaches, restaurants, cafes, pubs, and shops. But personally, we have trouble looking beyond an outside bathtub.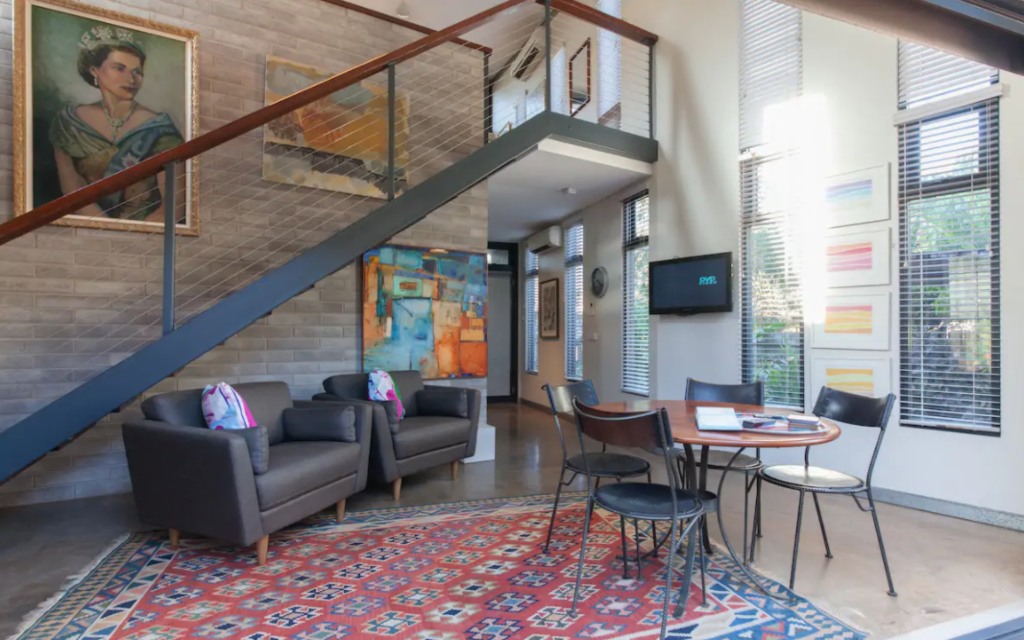 Location: Broome
Bedrooms: 2
Sleeps: 4
Price: $240
Broome has such a special mix of nature and style, both of which are well represented in this architect designed pavilion house in Old Broome. You can explore the exciting city, or just chill under the boab tree and try the outdoor kitchen and bath. Bonus points for having a dog in residence.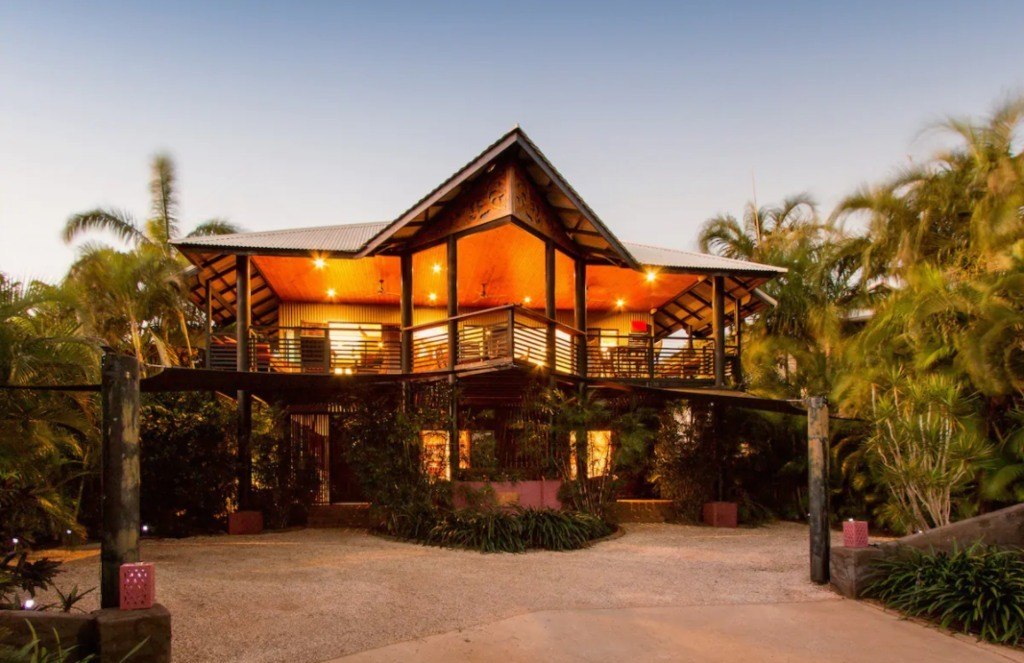 Location: Broome
Bedrooms: 3
Sleeps: 8
Price: $449.36
If you're after something a bit more luxurious, or have a large group, this spacious house is worth the splurge. The Balinese style tropical garden, spa, and cabana are classic Broome. All up it offers a nice alternative to an overseas holiday while we're all Australian-bound.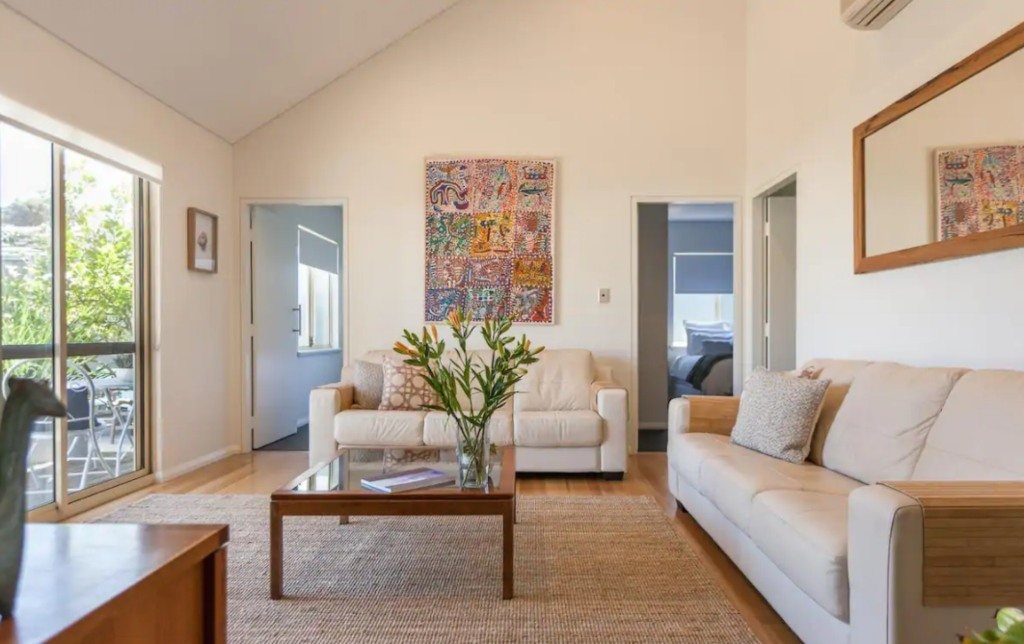 Location: Gnarabup
Bedrooms: 3
Sleeps: 5
Price: $205.71
This sunny, relaxing apartment is a classic beach escape that represents the chic luxury of the Margaret River area. The beach might tempt you away, but we recommend making some time to enjoy the space by unwinding on the lovely deck.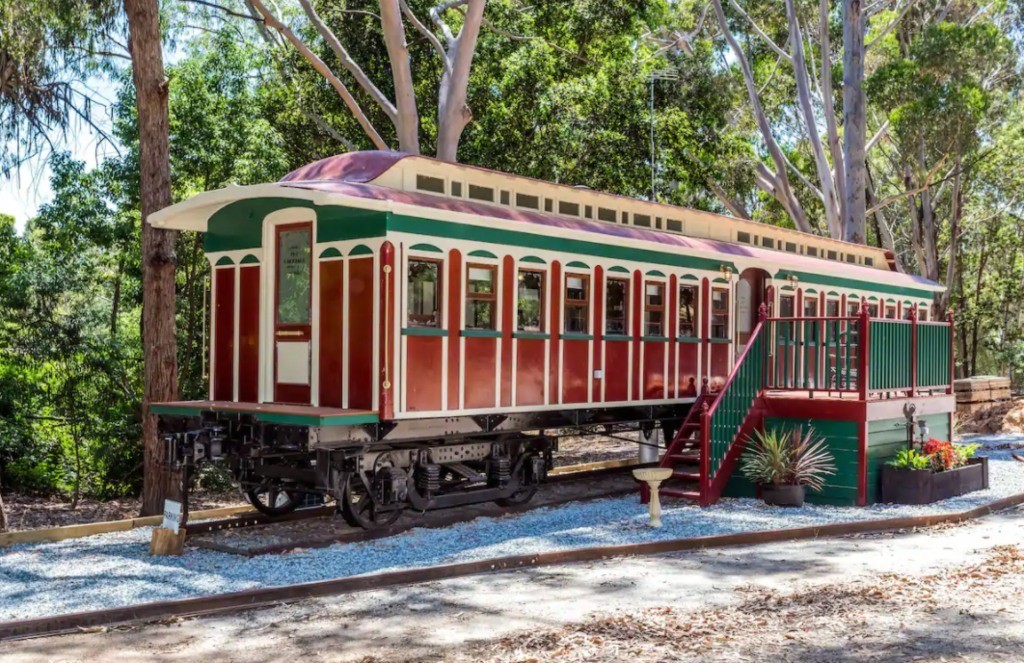 Location: Mundaring
Bedrooms: 1
Sleeps: 2
Price: $212.86
Now for something completely different. You don't need to hop on the Indian Pacific to have a great train holiday in Western Australia. This turn of the century train carriage has been converted to be an extension of the Barossa Valley Hotel. We're not sure how they managed it, but the small space somehow fits a lounge, dining and kitchen area, fireplace, bathroom, and a bedroom with a king sized bed.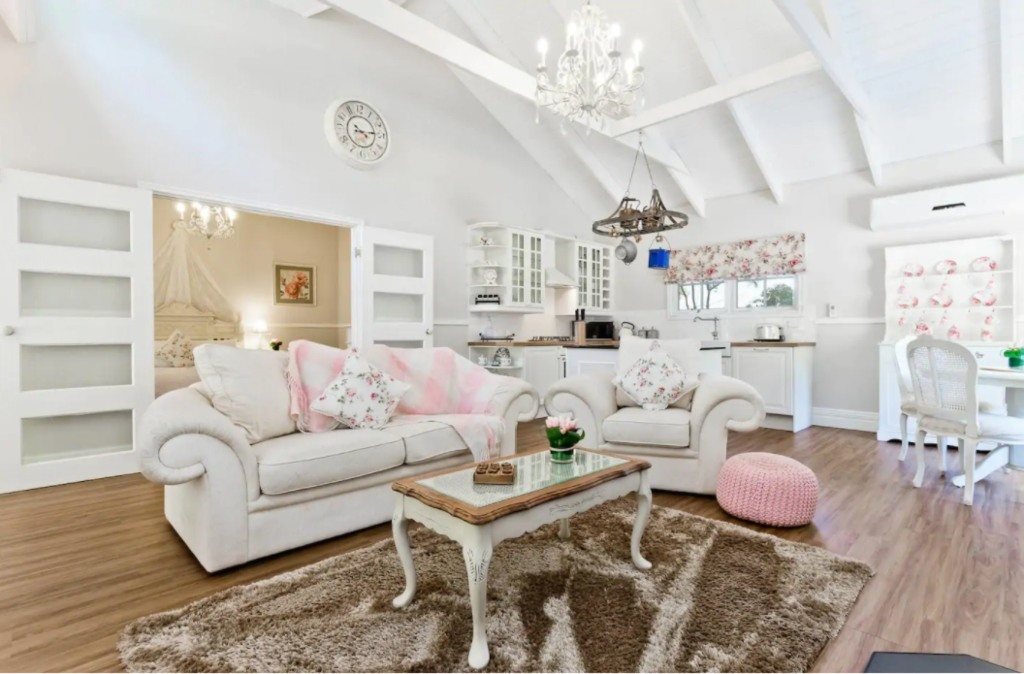 Location: Mundaring
Bedrooms: 1
Sleeps: 2
Price: $202.86
Ever wondered what it would be like to live in a doll house? We bet it would be similar to staying in this sweet cottage. Surrounded by 10 acres of nature this is a perfect, quiet, romantic escape for a couple. Also, with all that space, it'll probably get your pet's vote for the most dog-friendly Airbnb in Western Australia
Once you're done exploring the dog-friendly Airbnbs in Western Australia, check out what's going on around the rest of Australia.
The Best Dog-Friendly Airbnb's for a Victorian Winter Getaway
The Best Dog-friendly Airbnbs in New South Wales
The Best Dog-friendly Airbnbs in Queensland

While you're here, subscribe to our newsletter, check out our magazine, and follow us on Instagram, Facebook, and Twitter.