Across the last decade Tasmania has emerged from the shadow of the mainland to become one of Australia's most popular holiday destinations. It's no surprise people love it so much. The little island has a lot to offer, from sophisticated city culture, to world-class art, stunning nature, beautiful beaches, and a real sense of "getting away from it all". Don't let the Bass Strait put you off taking your mate along too. The Spirit of Tasmania welcomes dogs (they just need to pass a few biosecurity measures). With that good news in mind, we've compiled the best dog-friendly Airbnbs in Tasmania to help you make the most of your holiday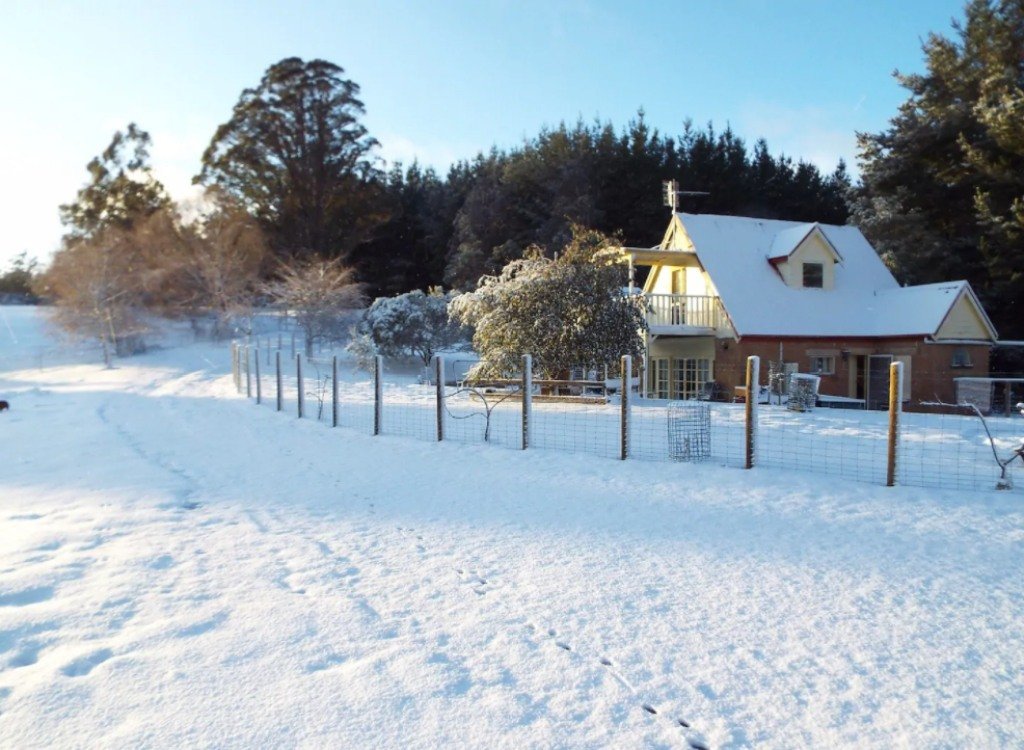 Location: Promised Land
Sleeps: 6
Price: $93.29
Is it just us or does this charming cottage totally look like it was lifted straight out of a picture book? Despite only being a short distance from the town of Sheffield this sweet one bedroom mud brick abode really provides a sense of escape. Surrounded by pine forest consider heading down during winter to make the most of the regular snow. Bonus, it sleeps six, so if you're happy to bunk up you can even invite some pals.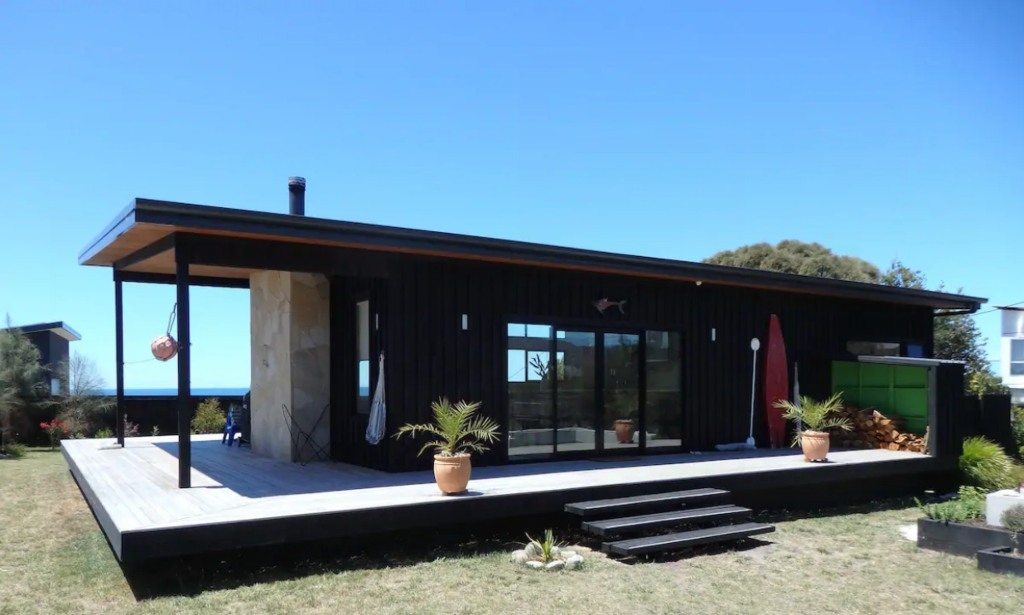 Location: Falmouth
Sleeps: 4
Price: $180
With two bedrooms for four guests, this designer beach house is great for a family or two couples. Located between Bay of Fires and Coles Bay it boasts ocean views, and is isolated enough to really unwind. Head down to the beach or chill at home with the woodfire.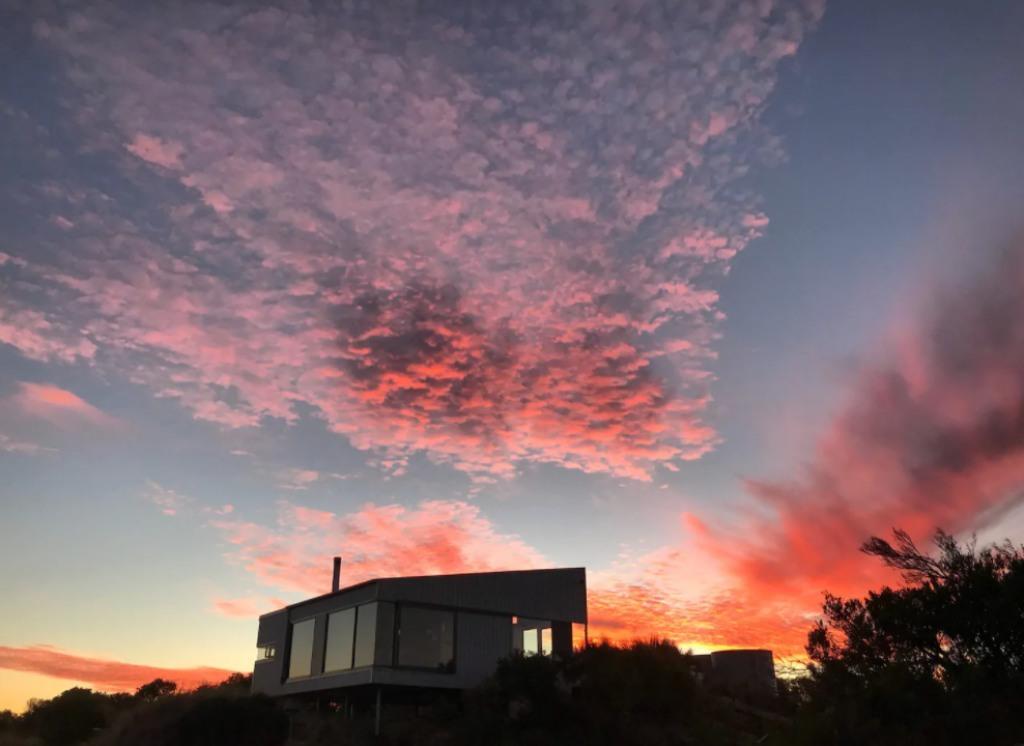 Location: Dolphin Sands
Sleeps: 2
Price: $269.29
Wow, this beautiful, architecturally designed house will make you feel like you've stepped into a magazine. The private bush/beach setting brings you close to native wildlife and will help you reconnect with nature. While the quiet nearby beach and non-touristy setting will make you feel like a local. Set across five acre lots with non permanent residents it's perfect for one or two people looking for a bit of serenity.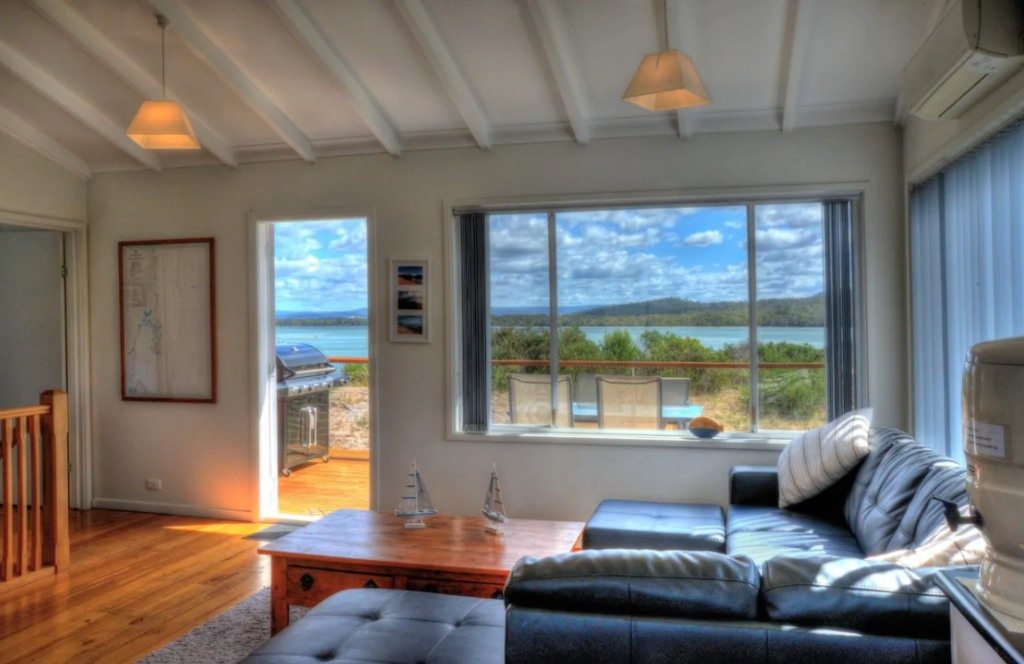 Location: Coles bay
Sleeps: 6
Price: $180
Families or groups looking for a bit of action will love this large double storied, three bedroom home. Built right on the waterfront you're close by to great walking, fishing, swimming, and kayaking spots. Or if that feels a bit much you can chill on the deck with a wine and cook up an epic BBQ.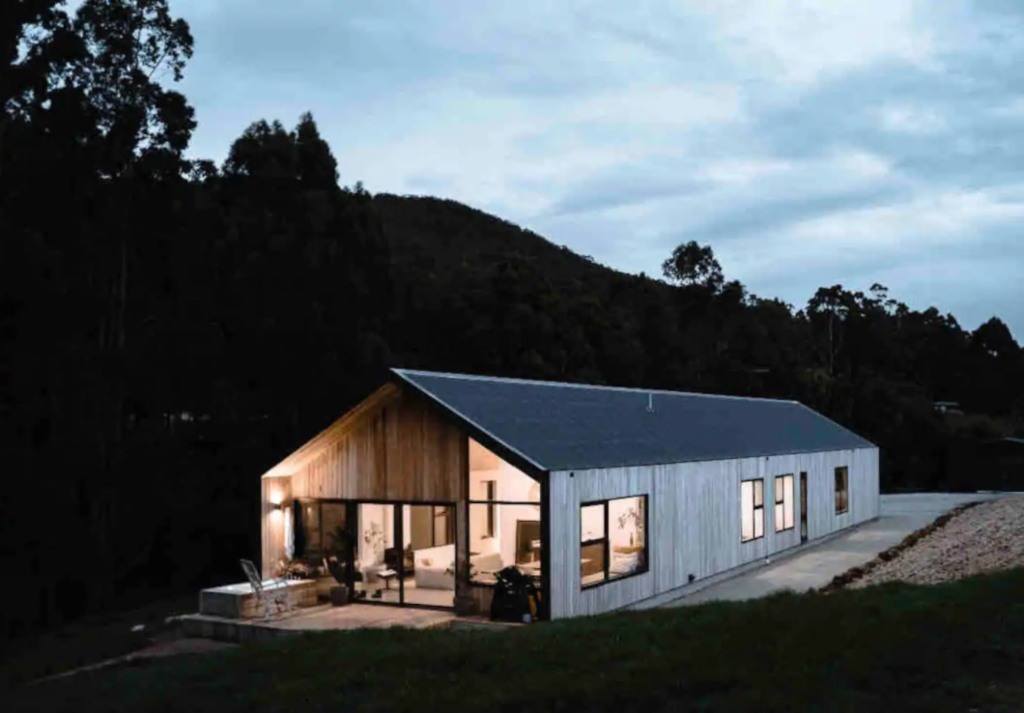 Location: Penguin
Sleeps: 6
Price: $377.86
Set in the foothills of the Dial Ranges, this three bedroom minimalist timber barn might look fancy, but it's more low key than you'd think. Secluded with no wifi or TV it's the perfect spot to relax under the stars (or in the outdoor bathtub). If you feel like a bit of action, there are great nature walks and climbs nearby too.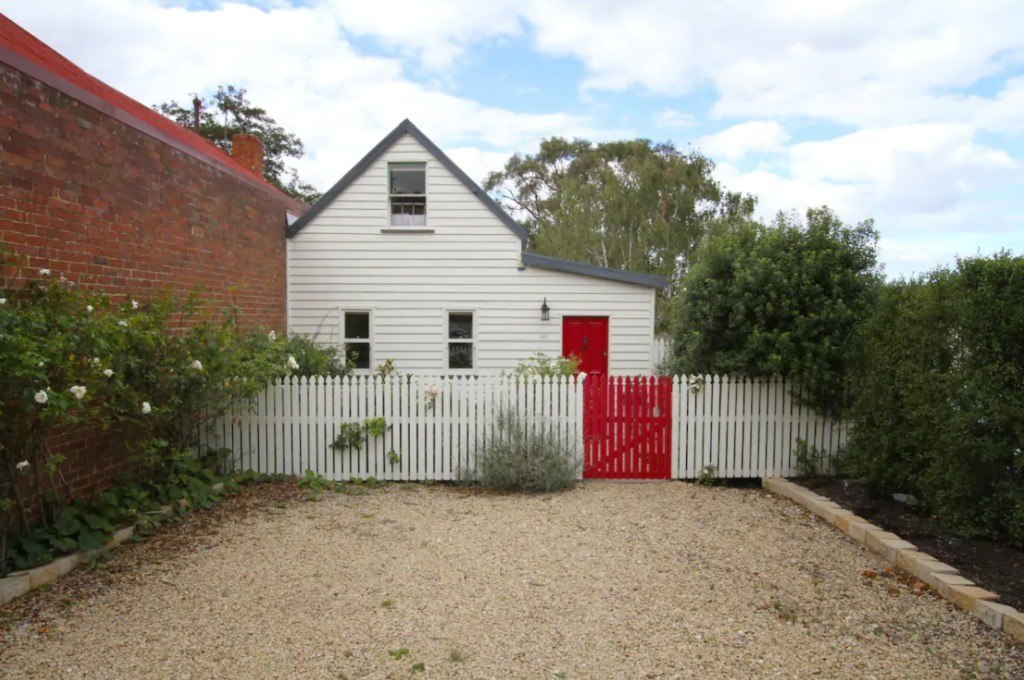 Location: Hobart
Sleeps: 4
Price: $195
Keen to explore Hobart? This cute cottage sleeps four across two rooms, so it is great for a small family or a few friends. While it's well located for anyone in town for one of the city's great arts festivals, it also has a nice "working remote" vibe if you need to clock on for a few hours.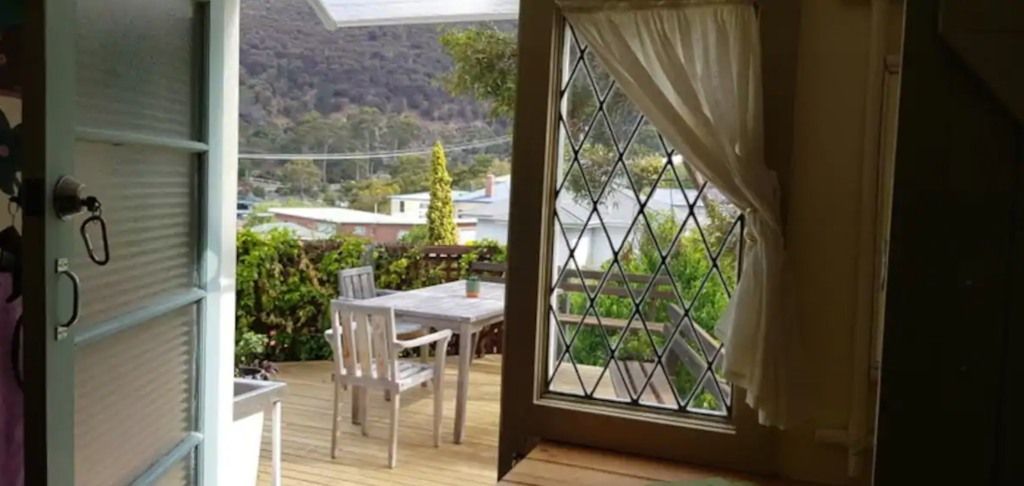 Location: Hobart
Sleeps: 2
Price: $80
For something more cheap and cheerful this simple studio has everything you need. Perfect for one or two people the deck and garden will still give you a sense of space.
Location: Nubeena
Sleeps: 6
Price: $119.86
This three bedroom escape has a bit of everything: it's near the beach, nestled in the trees, and down the road from Port Arthur. Although, the house itself is so cool and eclectic you might find yourself wanting to just chill there. With three bedrooms it's a great option for a group of pals.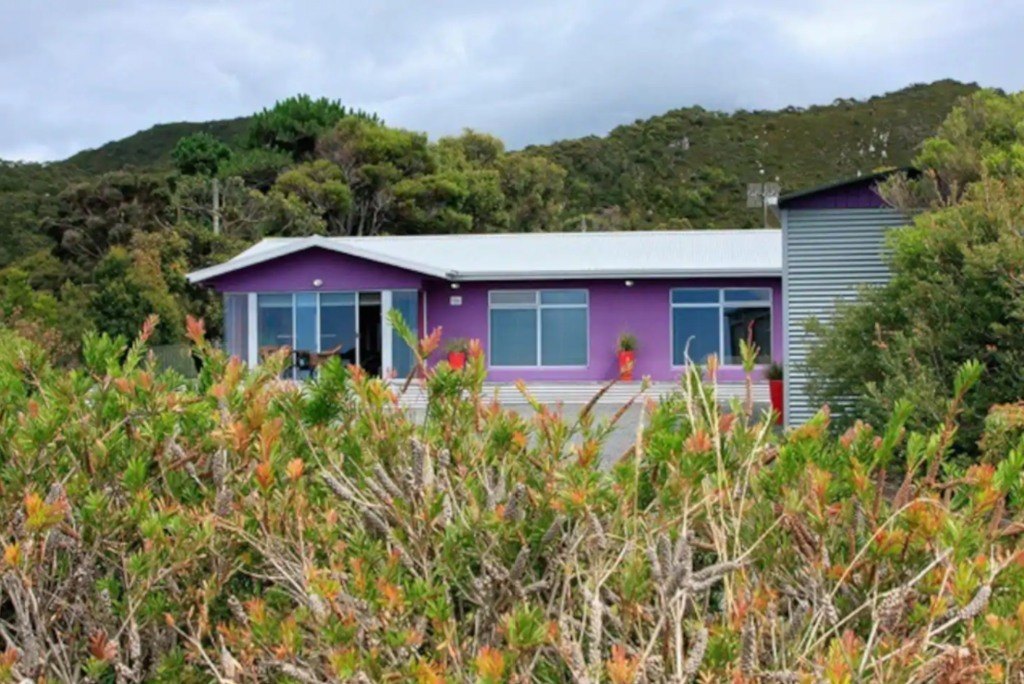 Location: Sisters Beach
Sleeps: 5
Price: $158
To us, this is just such a classic beach holiday house. With three bedrooms and a big yard there is space for five. But we bet you'll mostly be out feeding local wallabies, exploring walking tracks, catching fish, discovering nearby caves and waterfalls, or lazing on the beach.
Once you're done exploring the dog-friendly Airbnbs in Tasmania, check out what's going on around the rest of Australia.
The Best Dog-Friendly Airbnb's for a Victorian Winter Getaway
The Best Dog-friendly Airbnbs in New South Wales
The Best Dog-friendly Airbnbs in Queensland

While you're here, subscribe to our newsletter, check out our magazine, and follow us on Instagram, Facebook, and Twitter.