Beer in hand. Dog by my side. Food hovering over the fire in front. That's my idea of the perfect summer getaway.
Let's look at some of Australia's best dog-friendly camping spots across Victoria, New South Wales and Queensland.
Victoria
Although the magnificent camping at Wilsons Prom and the various National Parks are out of bounds for dogs, Victoria still has plenty of dog-friendly camping to offer.
90-Mile Beach
You'll find me camping with some friends and our dogs down here this summer. The Gippsland regions 90-mile beach is one of the most natural and unspoilt stretches of beach that you'll find.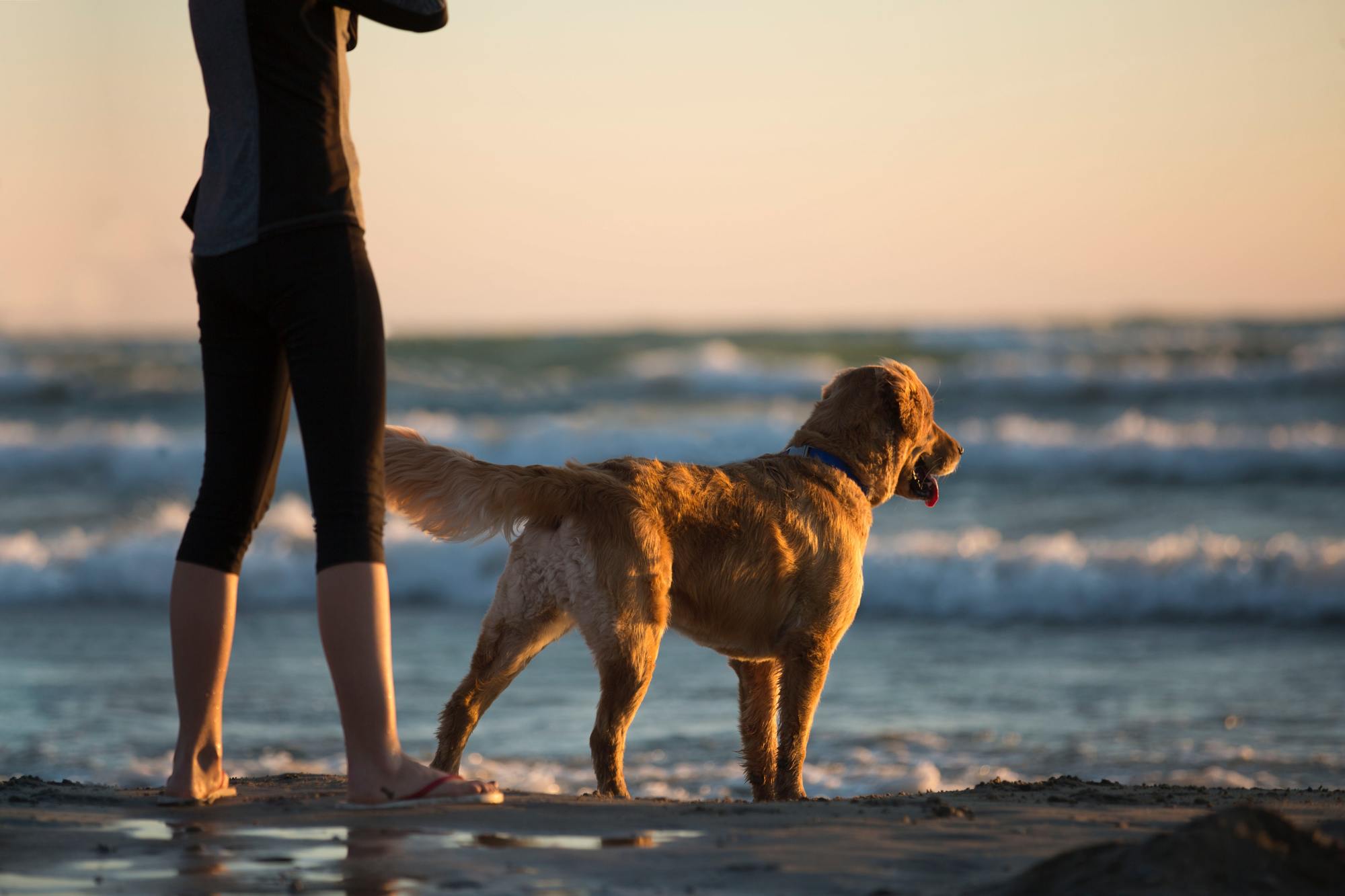 While a little more shark-infested than I'd like, the water is beautiful, and you can find protection behind the sand dunes if the wind kicks up. You'll find plenty of campgrounds across the coast, or else Seaspray Caravan Park is pet-friendly. I hear Paradise Beach is quiet and dog-friendly as well.
Apollo Bay
If you're looking for a dog-friendly camping trip with plenty of variety, you can't look past Apollo Bay and the Apollo Bay Recreation Reserve & Camping Ground.
Three hours out of Melbourne and on the edge of the Otway's, you'll find long beaches, plenty of rainforest hikes and creature comforts nearby.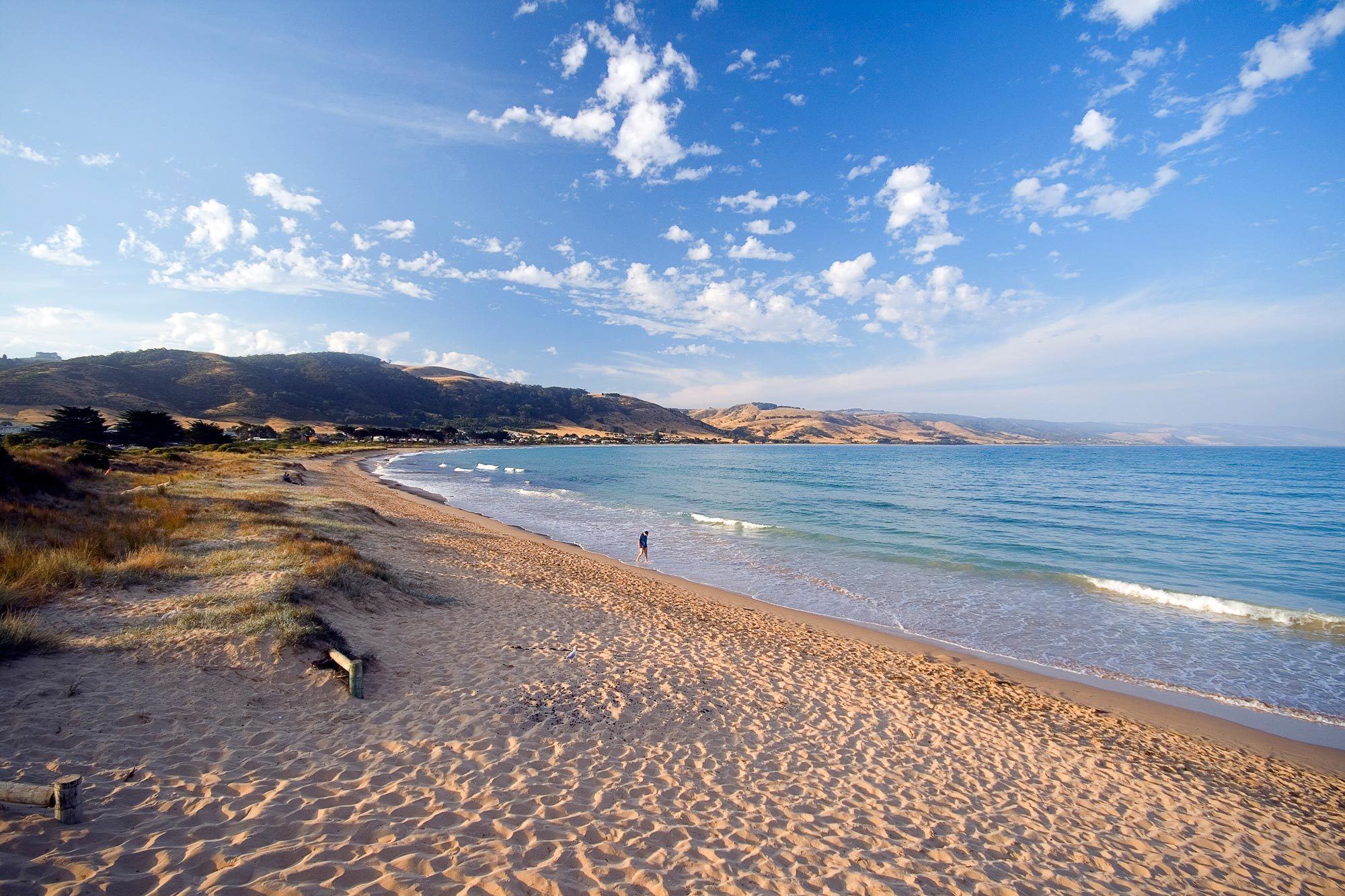 Lake Eildon National Park
If you've got kids and love water sports, the pet-friendly Jerusalem Creek campground could be for you. It's the only pet-friendly campground in the National Park too, so that helps.
If you're heading down over peak periods, get down early as there are only 8 or so campsites available.
New South Wales
Mystery Bay
Hands down my favourite camping spot in New South Wales. It's a solid five-hour drive from Sydney, but if you're after a place to forget deadlines and notifications, Mystery Bay is it.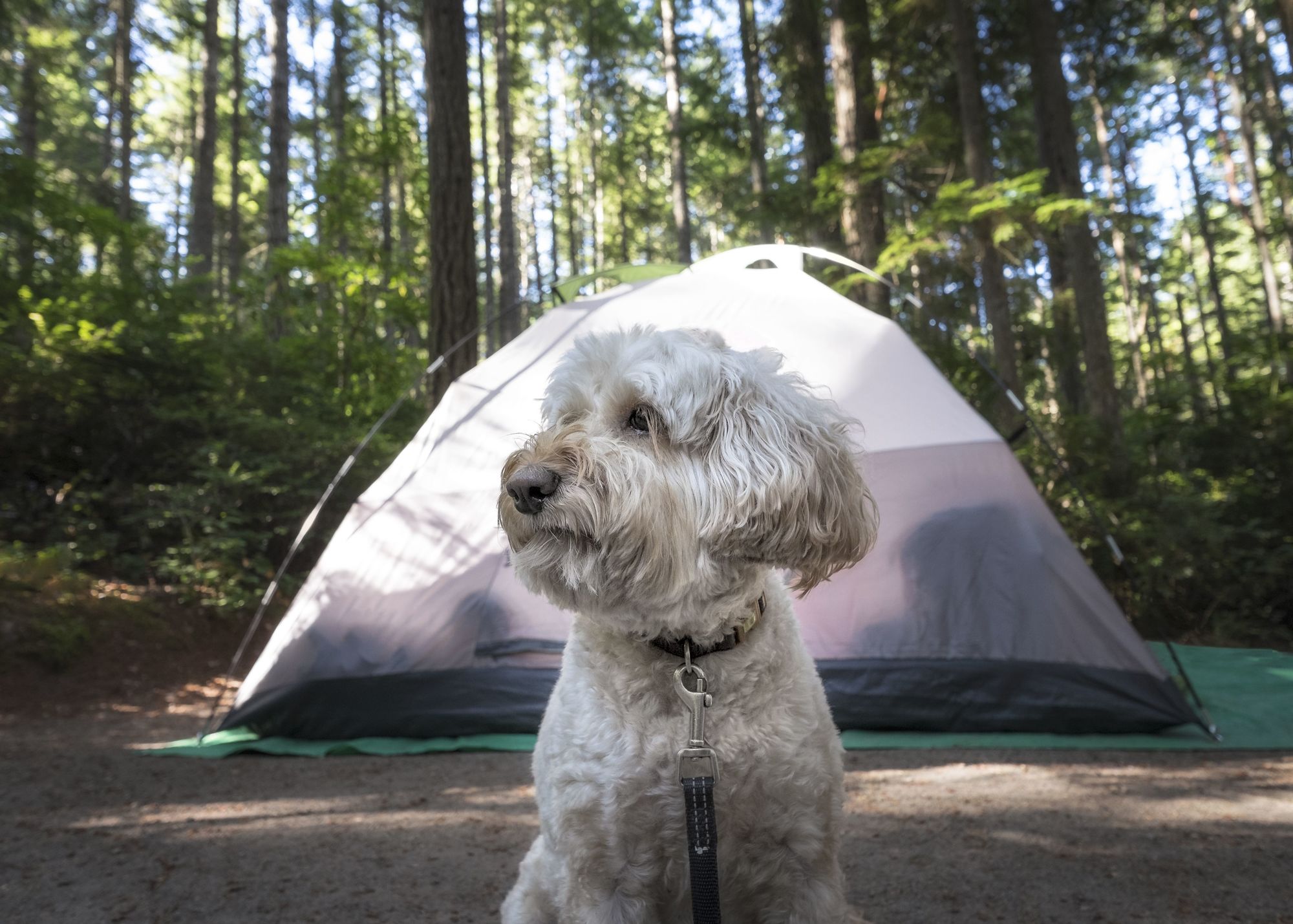 I stayed a few nights last summer on a trip up the East Coast and can't wait to get back. Entry is first come, first served but there are lots of sites available and plenty of beach for you and your dog to enjoy once you're there.
Crescent Head
Delicate campground in Crescent Head is one of the few beach camping areas in northern NSW to allow dogs. Just north of Port Macquarie, Delicate campground doesn't have many amenities, and the sites are not powered, but the beach and surrounds more than make up for it.
Riverina
I'm going to say it. The Riverina is underrated. If the summer heat isn't too brutal, head inland toward Wagga-Wagga.
You'll discover a ton of Australian history and a region perfect for walks, watersports and beers in the sun. Practically all of the caravan parks in the area are pet-friendly, or you can pitch a tent at The Rock Recreation Ground which has an off-leash area on-site.
Queensland
Amamoor State Forest and Forest Reserve
Head into the Sunshine Coast Hinterland and introduce your woofers to all sorts of Australian wildlife.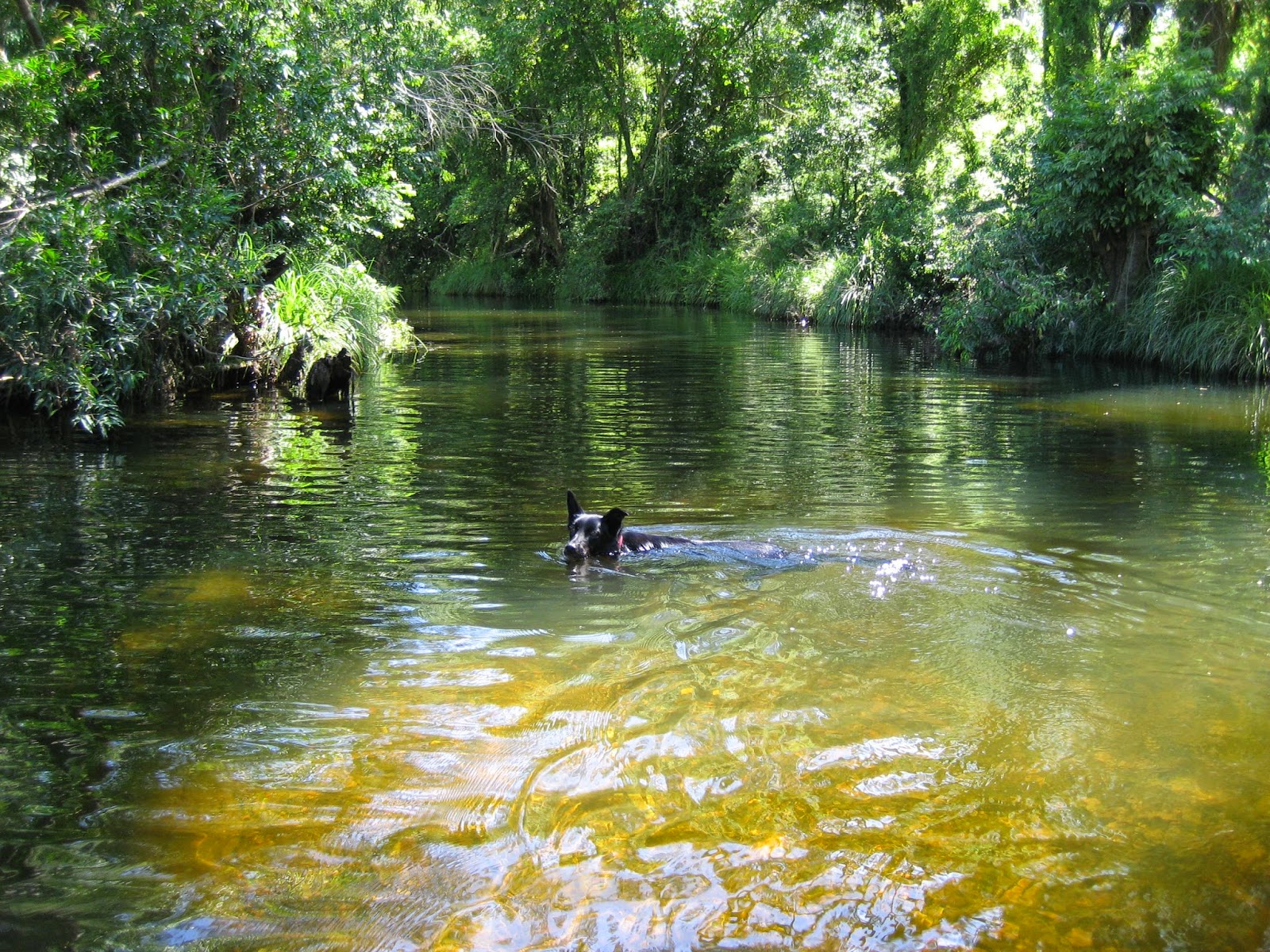 Of the two campsites, avoid Cedar and head to the pet-friendly Amadoor Creek campground. There are toilets, BBQs and fire rings. Camping permits for all campsites must be booked in advance and can be booked online.
Esk
Less than an hour and a half out of Brisbane and nestled amongst the mountains, you'll find the quaint little town of Esk.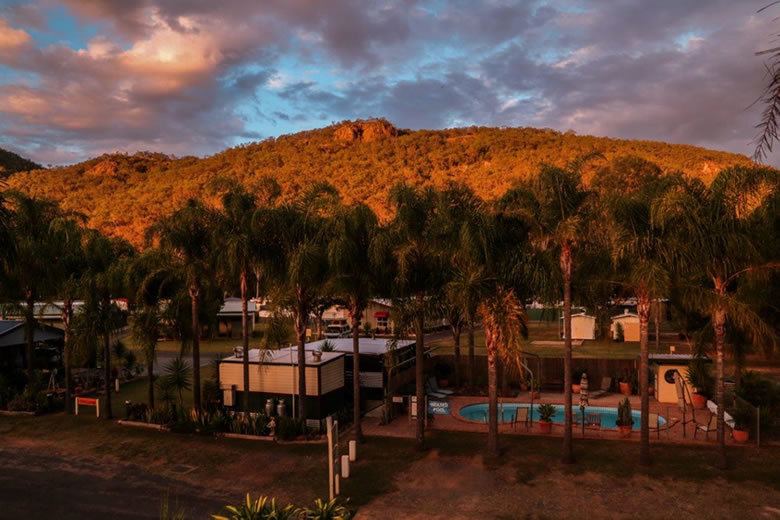 Head to one of the most pet-friendly places in the state and stay at Esk Caravan Park. You'll find both powered and unpowered sites and plenty of dogs cooling down by the creek.
Read more lifestyle articles.