The great irony of dog-friendly beaches is that they're pretty easy to find in winter. Once the temperature drops, many councils ease restrictions around dogs coming down for a swim. After all if it's too cold for (most) humans, why not let their pets enjoy the space?
It's a nice idea, but for those of us who aren't super attracted to freezing on a grey shoreline as we stiffly throw a stick for our dog, it's not crazy appealing.
Come summer, the motivation returns but the options recede, as quality dog-friendly beaches become a rarer gem. As more people flock, councils usually re-introduce on-leash or no dog policies. But hope is not lost. There are still a handful of year-round off-leash, dog-friendly beaches for you to enjoy with your best mate.
Sandown Street Beach (Aka Brighton Dog Beach), Brighton
This might be a divisive statement, but we're going to make the call and name this Melbourne's most famous dog-friendly beach. Why? Location. Sandown is centrally located (only 11km from the CBD) and in close proximity to many swish Brighton cafes and stores.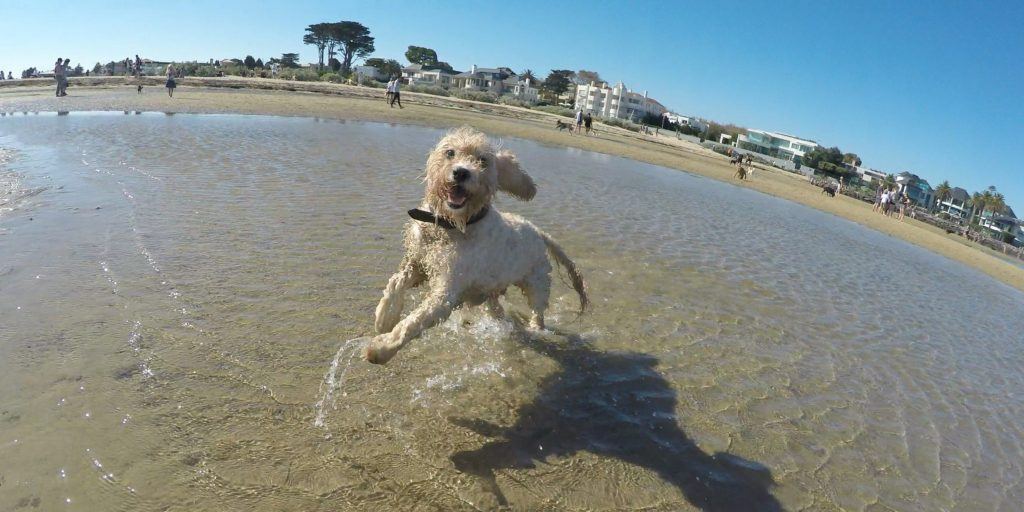 Additionally the beach is safely fenced and very shallow, making it safe for smaller or less water-confident dogs. It's also a blessing when playing; you're not going to end up wading out too far to retrieve your ball.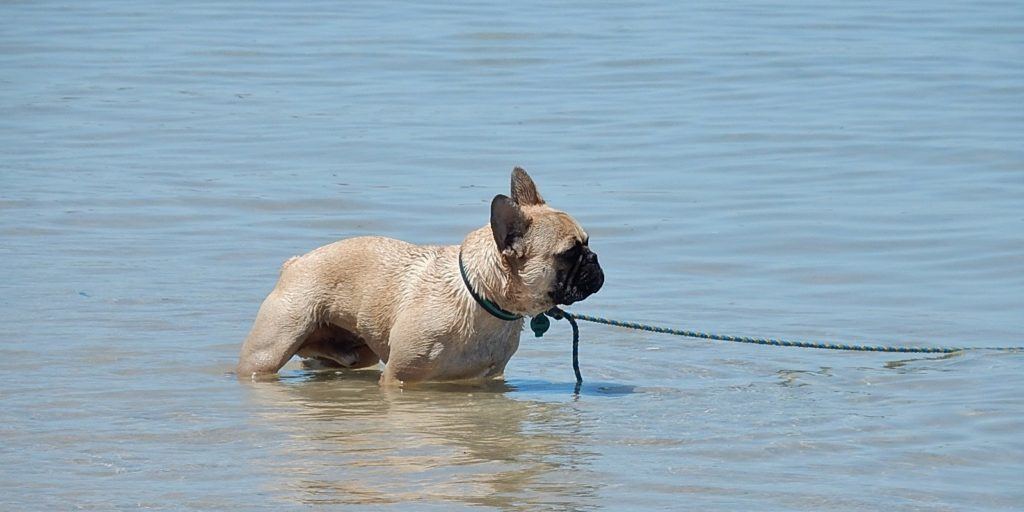 If you feel like making a real day of it, you can also keep driving along to Beaumaris, Mentone, and Black Rock's dog-friendly beaches.
PA Burns Reserve, Altona
Over on the city's inner-west, PA Burns Reserve and Beach offers some more variety than your usual swimming spot. The beach is expansive, especially at low tide, and shallow enough to feel comfortable with any pet. It's not fenced but there is plenty of room if your pup isn't feeling overly social.
Once they're done swimming, there is also plenty of parkland to shake off the sand in before jumping back into the car. Not to mention the quality fish and chips options near by to cap off a legendary beach day.
St Kilda West Beach, St Kilda
Port Phillip's beloved dog beach is a standout for proximity to the city, but sweetens the deal with some quality people watching. We'd probably have to say this is the most sociable spot on the list.
Grab a coffee at the very dog-friendly West Beach Pavilion cafe and walk over to let your dog run out from the shallows to the sandbars. If they're not exhausted after that, take them for a walk and a million pats down towards St Kilda.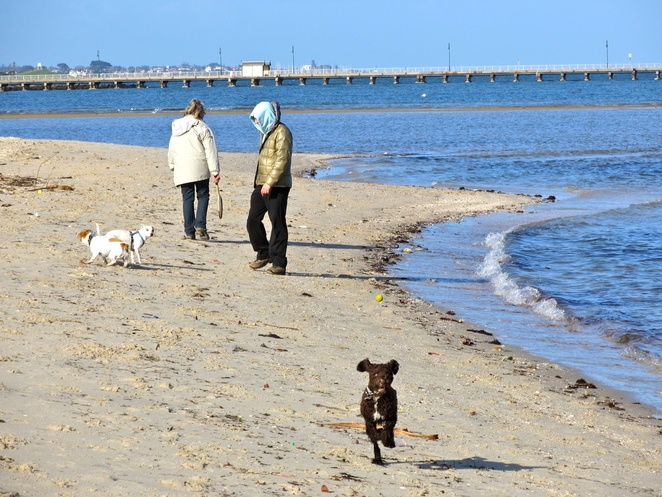 Whites Beach, Torquay
While not technically in Melbourne, we thought this front beach (only 80-minute or so from the CBD) was worthy of inclusion. While the other options on this list are considerably chill, Whites Beach is great for a more energetic dog who really enjoys waves.
Being a bit more of a destination, there's also a nice vibe among dog owners, with people happily stopping for a chat and a pat. While you're down there, consider popping into the appropriately named Salty Dog cafe.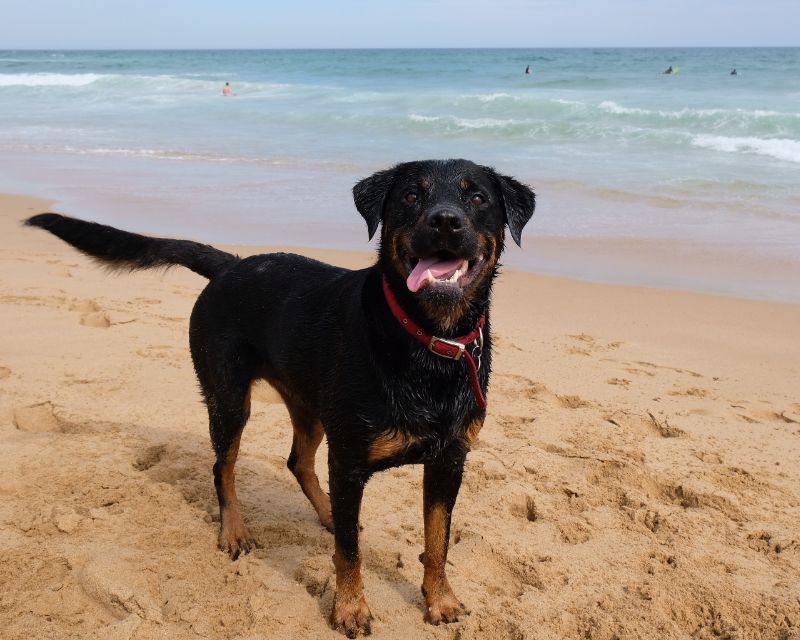 Warrandyte River Reserve, Warrandyte
Okay, okay. Now we're really going off book. While we know this isn't technically a beach, chances are it'll scratch the same itch for you and your water-loving dog. I grew up not too far from the off-leash Warrandyte River reserve and loved taking our Cocker Spaniels Brandy and Sasha down for a dip.
My recommendation? Make it part of a bush walk, offering them lots of chances to stop, splash around, and cool down.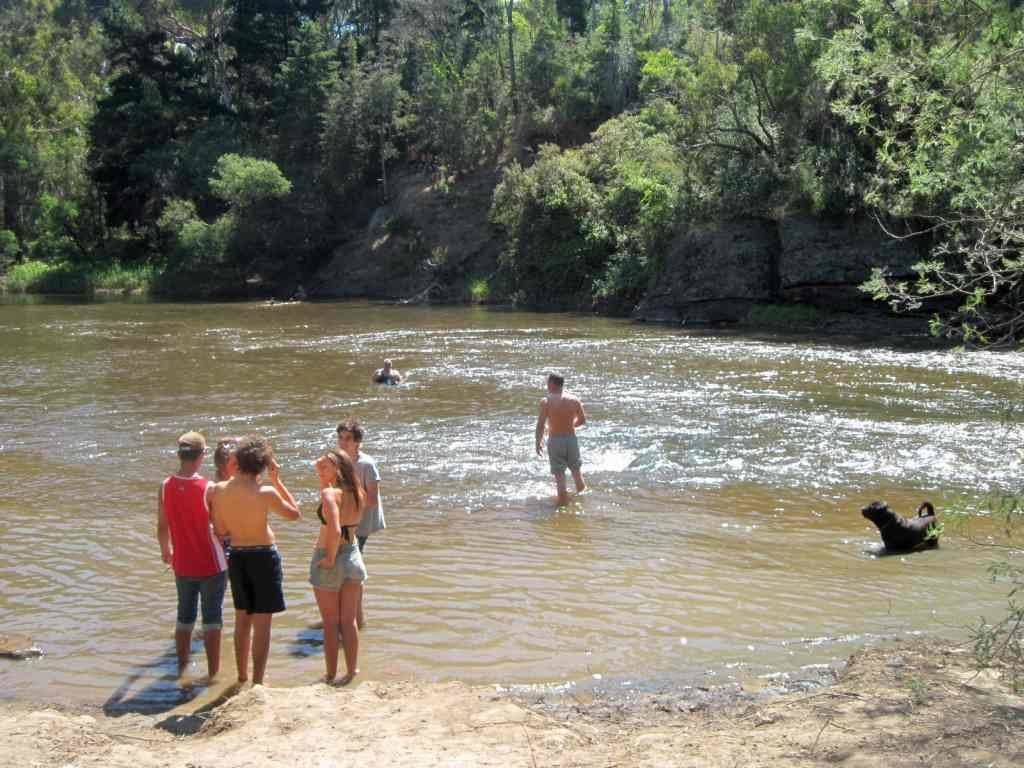 For more summery posts, check out:
Melbourne's Top Dog-Friendly Cafes
The Best Dog-Friendly Camping Spots