Let's face it. We're the country of high standards. We buy big houses and spend our spare cash on custom dog denim, pet portraits and dog adventures – all whilst we pay for it all slaving over a laptop 40+ hours a week.
Wild One is just the brand for these times, making dog toys (and now treats & accessories) that are as much for you as them. They kind of feel like what we'd aim for if we turned to pet toys, and actually had design talent.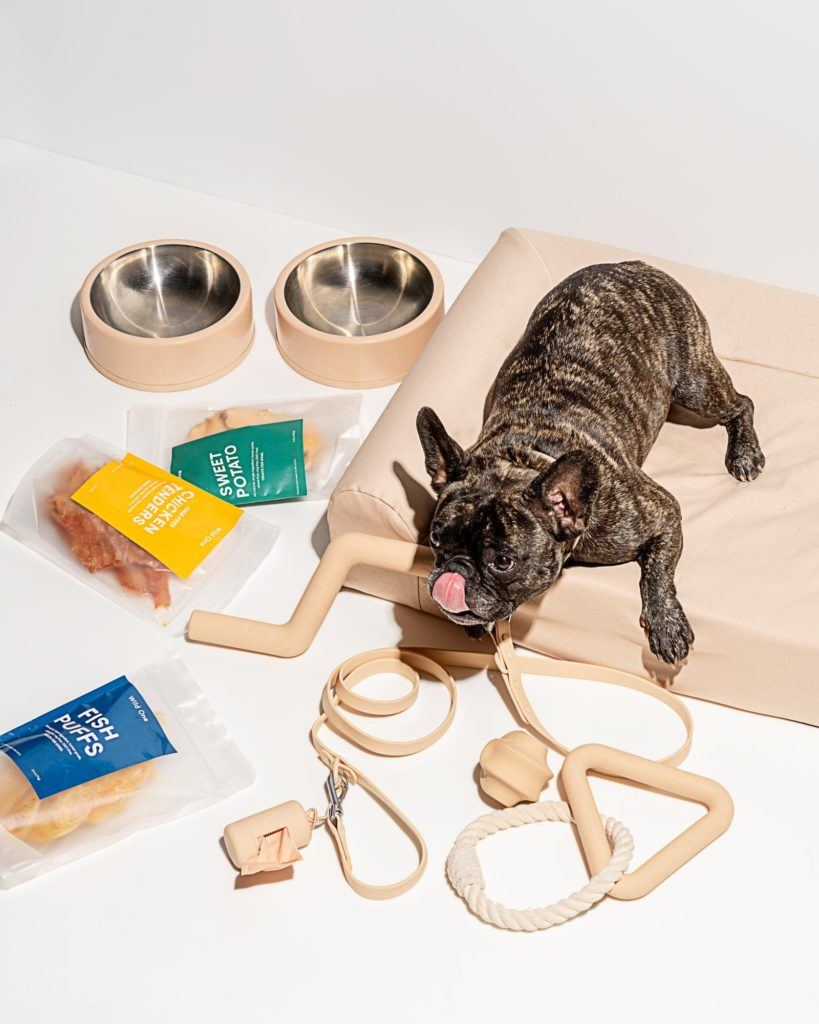 After launching with a small range of three toys (each in a variety of stand-out colours), the New York based start-up have expanded to collars, carrier bags, poop bags and even treats.
Most packaged treats will do more harm than good (I guess they are a treat though – I can't pretend I don't have plenty of them), but Wild One have applied their design-conscious strategy to ingredient sourcing, making something friendly for the health-conscious dog owner. Each treat is single-ingredient and aims to have minimal chemical processing.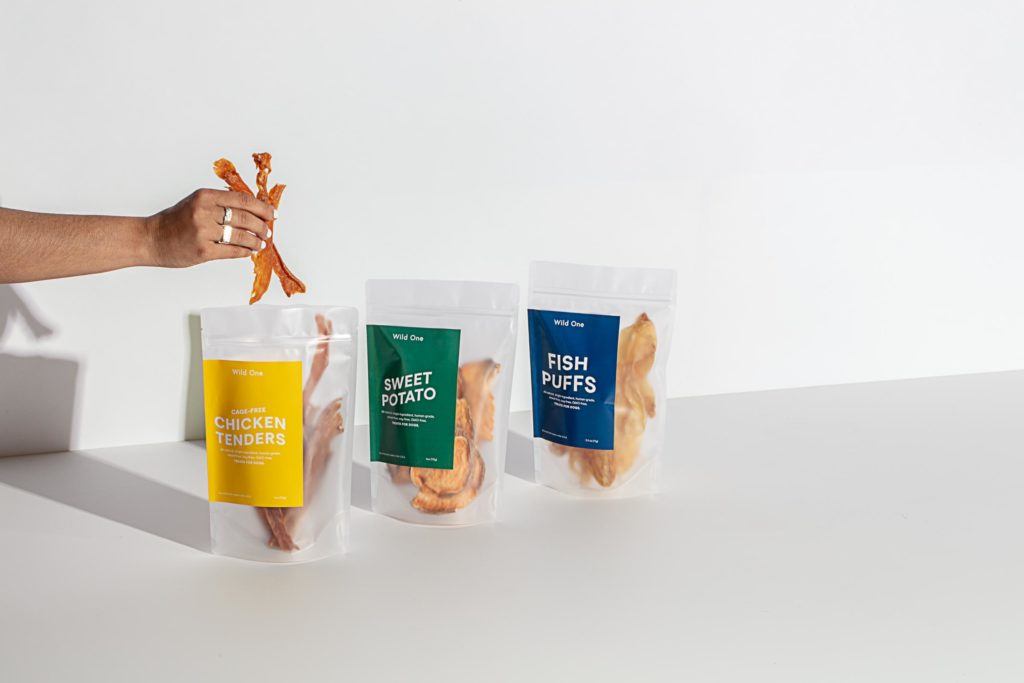 But it's really the toys where they excel. The market is full of dog toys – chewable, stretchy, tricky – all sorts, but no-where will you find something as beautiful as Wild Ones range.
They're clearly dog people too. Each toy has a reinforced core for added strength and thoughtful design features to heighten engagement. For instance the Twist Toss (pictured below) holds chews while the Bolt Bright has holes in the end for you to fill with spreads. Put them in the freezer to set, and wash in the top rack of the dishwasher when you're done.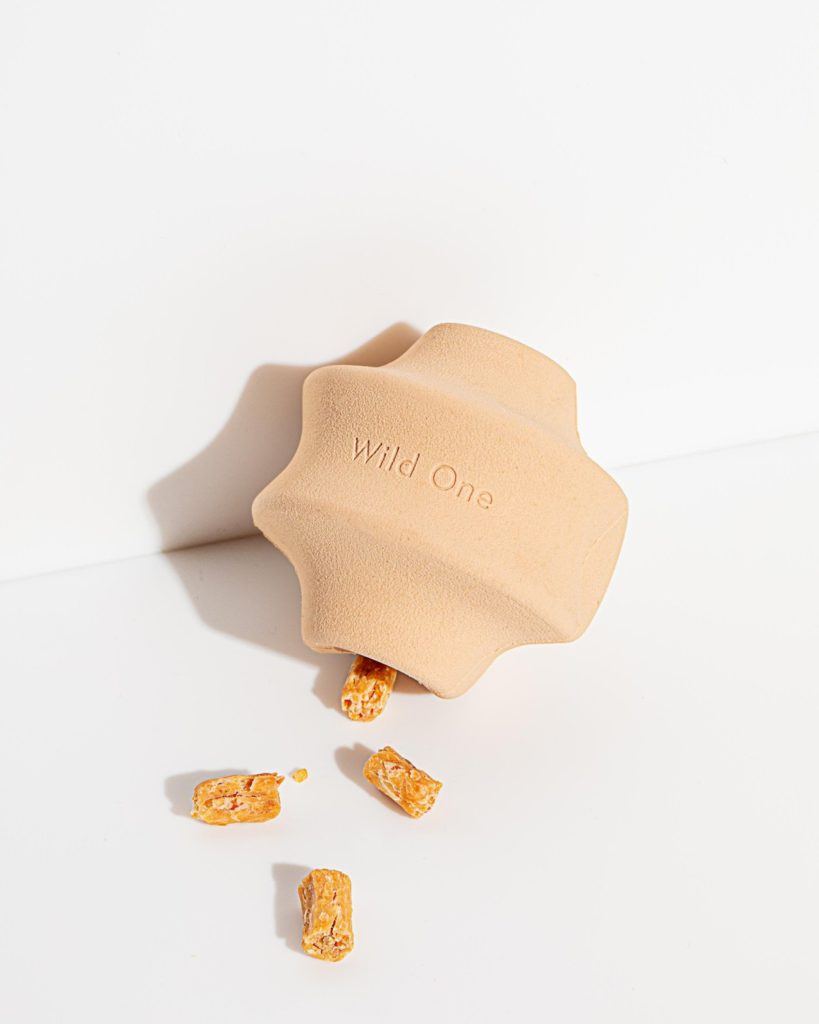 While they are made in China (isn't everything these days), they're made with 100% natural rubber and 100% organic cotton.
With our small population and the amount of money needed to custom mould pet toys with materials at that level, sadly I don't think we'll see an Australian equivalent of Wild One anytime soon, but I'd love it for someone to prove me wrong!
Wild One's Starter kit will set you back USD $350 but it's most likely the toy kit that you're eyeing off ($58 USD).
They're currently only available through their website, but looks like some of our community on Instagram have asked nicely and been able to have some sent over to our shores.
See the full range at https://wildone.com