For two years I graced Sydney's eastern beaches. My pasty Melbourne skin made me stick out like a sore thumb, so every weekend I left the bubble and explored a new part of New South Wales.
I can confirm the rumours – Sydney has far better weekend getaways than Melbourne. We've had the pleasure of scouting Airbnb for the best dog-friendly Airbnb's in New South Wales.
Under the shade of a coolibah tree – Rest up at this Termeil Billabong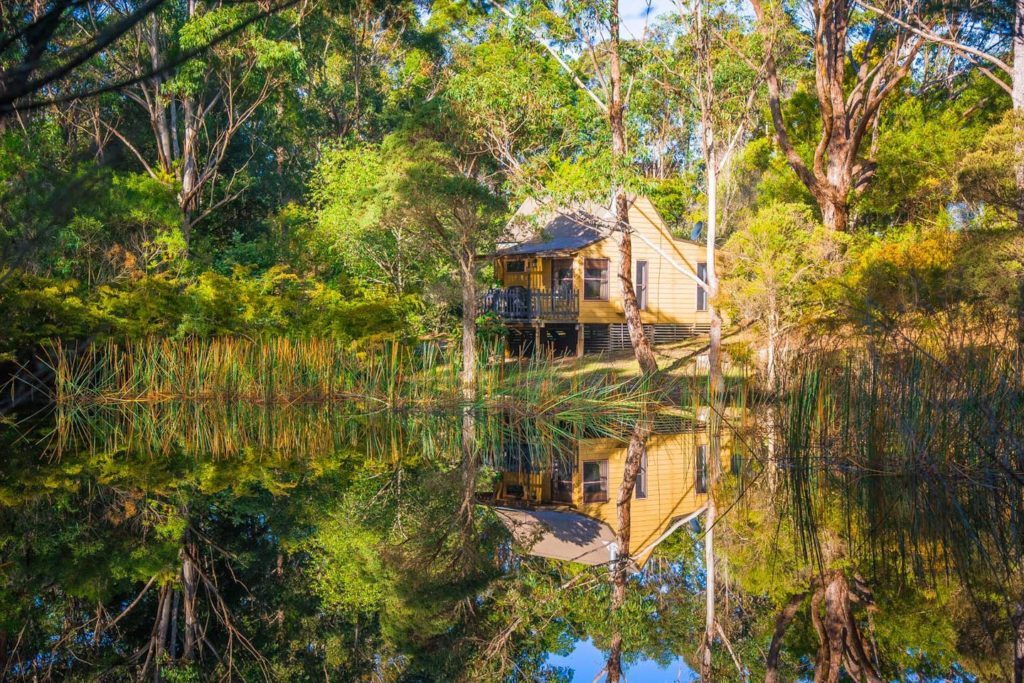 I had to Google this one, but it's worth it. Just north of Bateman's Bay you'll find an area called Termail, home to this stunner.
I can just picture quiet mornings on the deck as my dog fetches the ball in the Billabong. Maybe nights by the firepit or under a blanket next to the fireplace is more your thing. Either way, at $130 a night, you could do a lot worse than a bit of secluded nature here.
The Bondi Sanctuary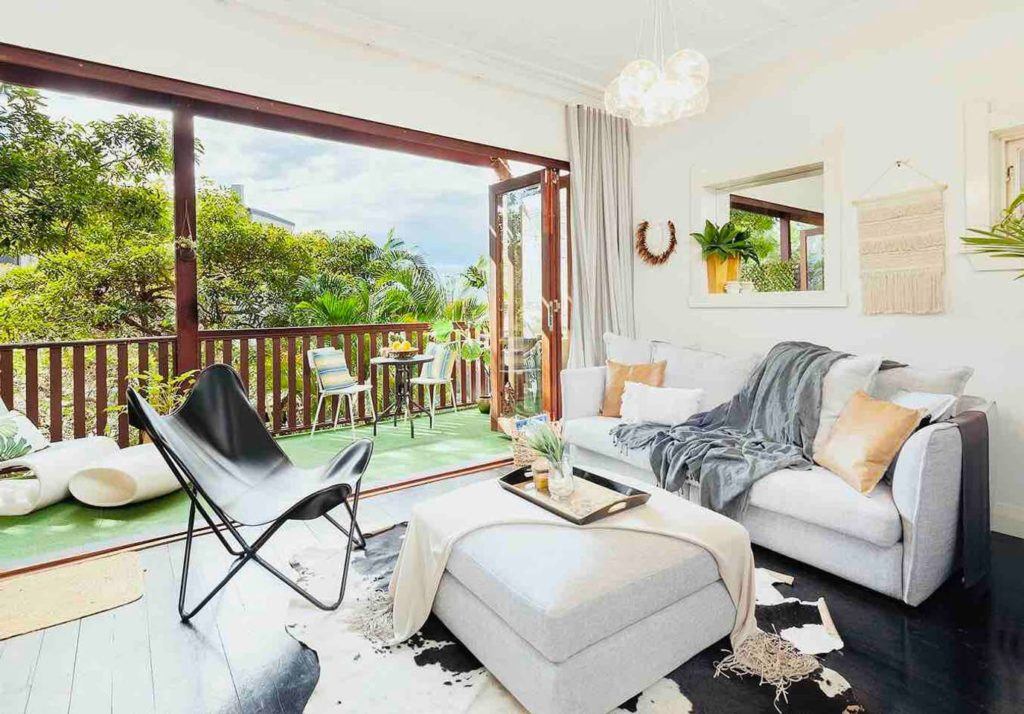 I almost couldn't believe this place was dog friendly. If you're from out of town and want a coastal break with some friends, the dog-friendly Sanctuary is just moments away from Bondi beach and sleeps up to 5.
Pack your coconut oil and book this on Airbnb.
Mudgee Silos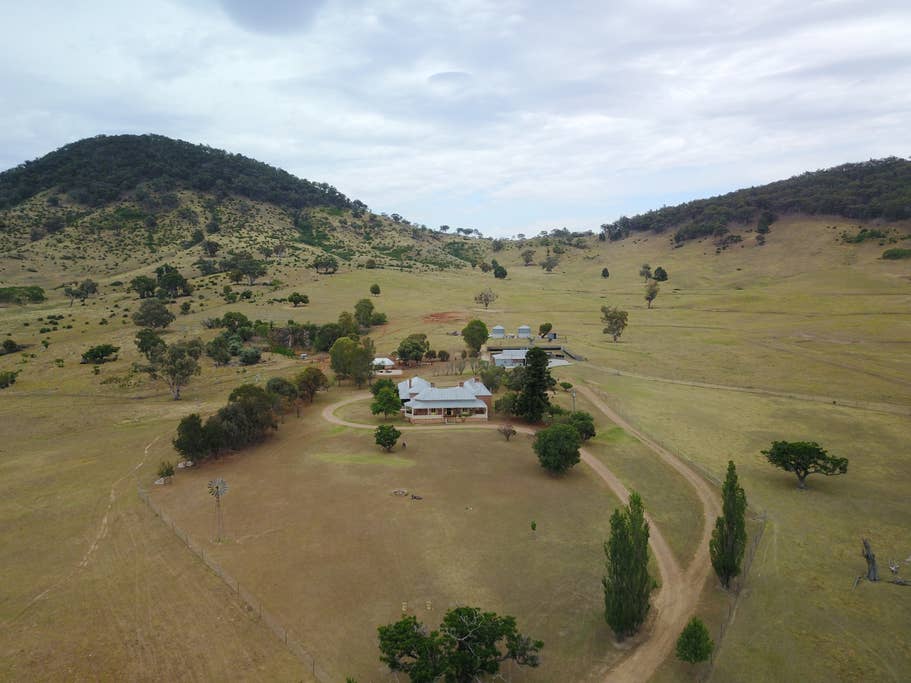 About 4 hours North West of Sydney you'll find a small town with a population of 140-odd named Mount Frome.
There you'll find a property that's a big hit amongst weddings, and dogs.
Set on 250 acres, with deer, cattle and sheep, your pup can roam free (and hopefully play nice with the other animals) while you poor a cup of tea in the reading room, or watch the stars under a clear sky.
Spa with a view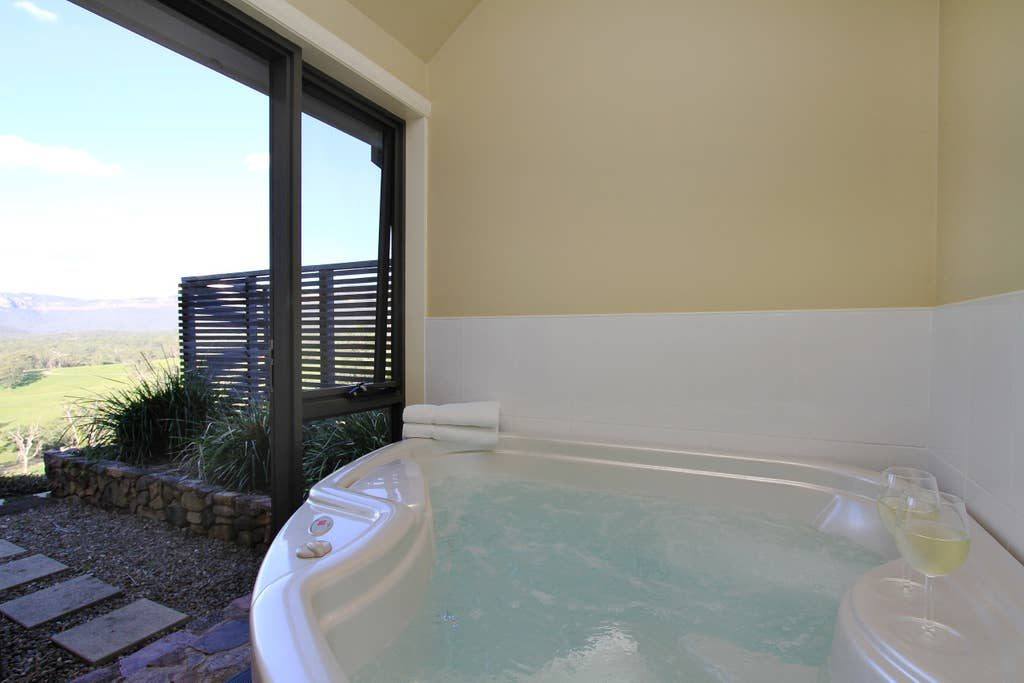 Poor a glass of bubbly and gaze out at the surrounding hills in this Megalong Valley property.
You'll find the quiet Megalong Valley on the other side of Blue Mountains, about 2 1/2 hours drive from Sydney. It's got a vineyard on site, giant decking, outdoor bbq and of course, indoor spa.
The best though? Bring your dog and head for the cellar door. $225 a night on Airbnb.
Do Surry Hills right, with your pup!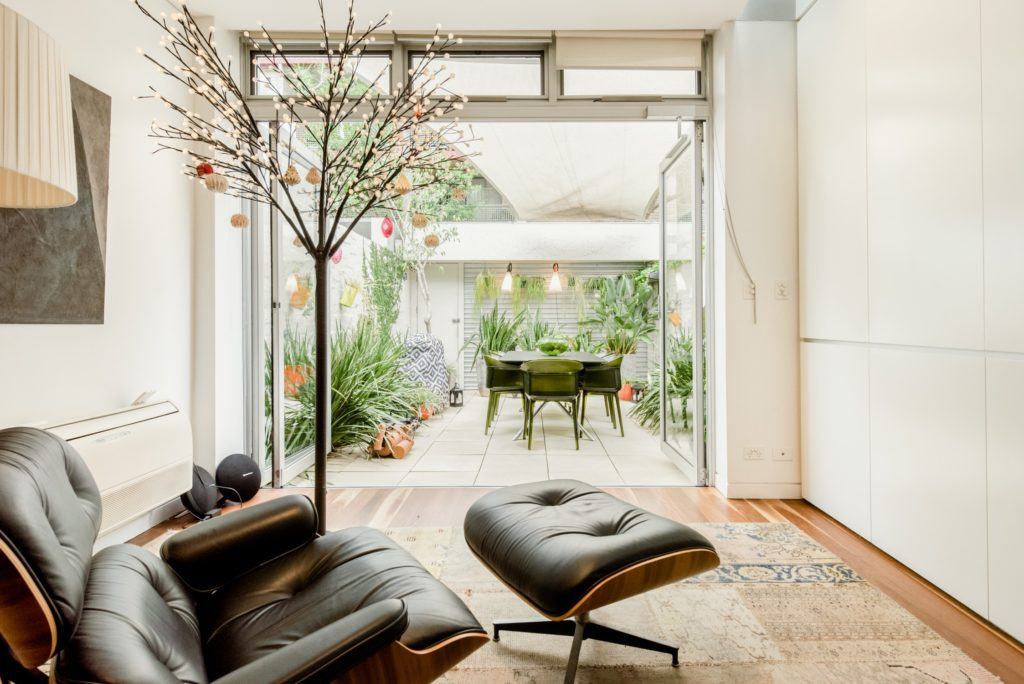 Heading to Sydney for work? Put down $140 a night for a private room in this incredible Surry Hills home.
Watch the city from the balcony, or venture out from the doorstep as most hot spots are only a short walk away. While most amenities are shared (presumably with the host), I wouldn't be complaining as this dog-friendly spot lets you put the feet up in style.
Jervis Bay beach shack

Jervis Bay Beach Shack is a fully self-contained cottage perfect for 2 couples or a small family to enjoy the stunning white sands of Jervis Bay.
The best part? This shack is 1 minute walk to Collingwood beach so you can sleep in and still get the pup down for a morning walk in the waves.
At $110 a night, you'll want to get in quickly if you're looking to head to Jervis Bay anytime near the holidays.
Let there be light!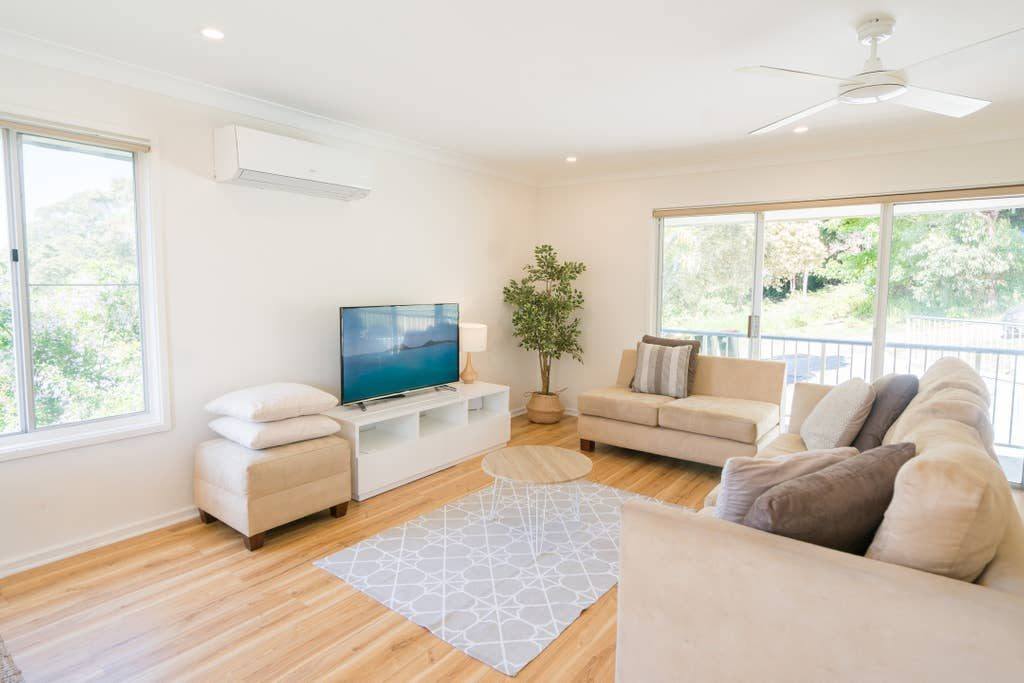 An hour or two past the Central Coast you'll find the stunning Nelsons Bay. After chasing white sand in Jervis Bay for years, I actually came to prefer the quieter serenity up north and couldn't recommend the Nelson Bay region more highly.
This house is beautifully but simply designed, with all of the modern comforts. Most importantly, it's got amazing parks and beaches nearby!
Kick the feet up in Nelsons Bay.
Stay inner-west in this Sydenham terrace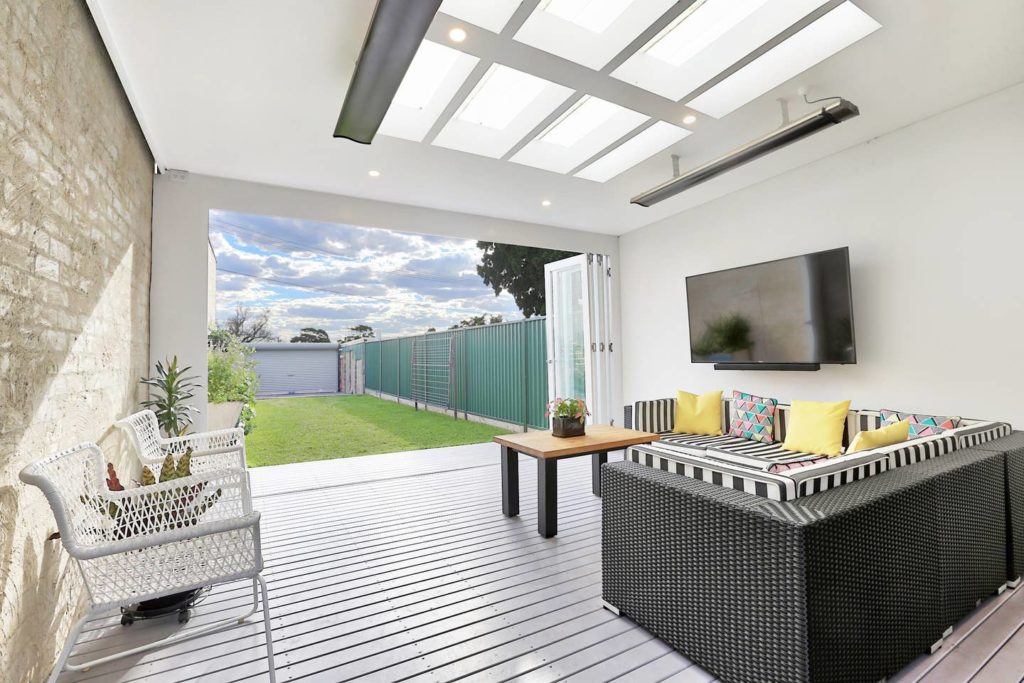 The Oasis by the City is a double brick 1880s single story terrace house which was recently renovated to restore its original beauty with added modern comforts
Sleeping up to 6 humans plus a dog or two, you can take your morning walk to Newtown or Marrickville or spend the day in the city (not sure why you would, but you can). Bonus points for the parking spot as well.