Nicole England has this wannabe-creatives best profession, combining dogs and beautiful homes.
The talented Melbourne-based photographer has just released her beautiful new book, 'Resident Dog'. In it, you'll find 250+ pages of stunning homes, and the dogs that call the shots.
We spoke to Nicole about the book and some of the dogs that left an impression.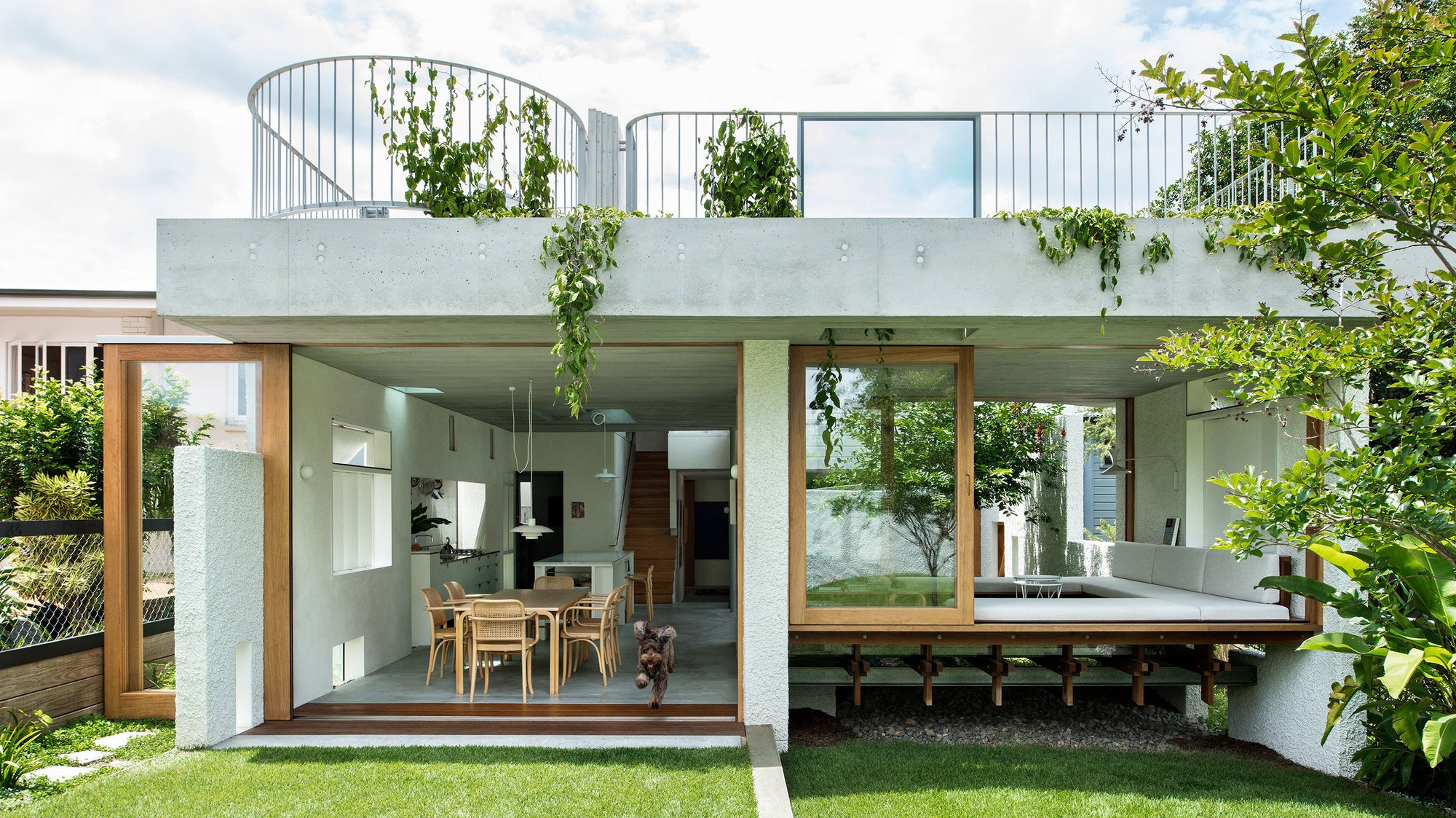 Being invited into people's pride & joy is quite an honour. Tell me about your background and what led you to photograph architecture & interiors.
It sure is an honour and I never take this for granted.
I studied fine arts in NZ after finishing school and decided to major in photography – finishing after four years and jumping straight into the fashion, advertising and music industry. I didn't like that industry very much so gave up photography for a while, went travelling, and on my return landed a role in the publishing industry in Australia, working on architectural and interiors magazines in Sydney and Melbourne.
This industry was familiar to me as my brother is an architect and my mother an interior designer, so we always talked about architecture around the dinner table. It was only natural after eight years in publishing that I picked up the camera again and started photographing within the industry that I had been working in.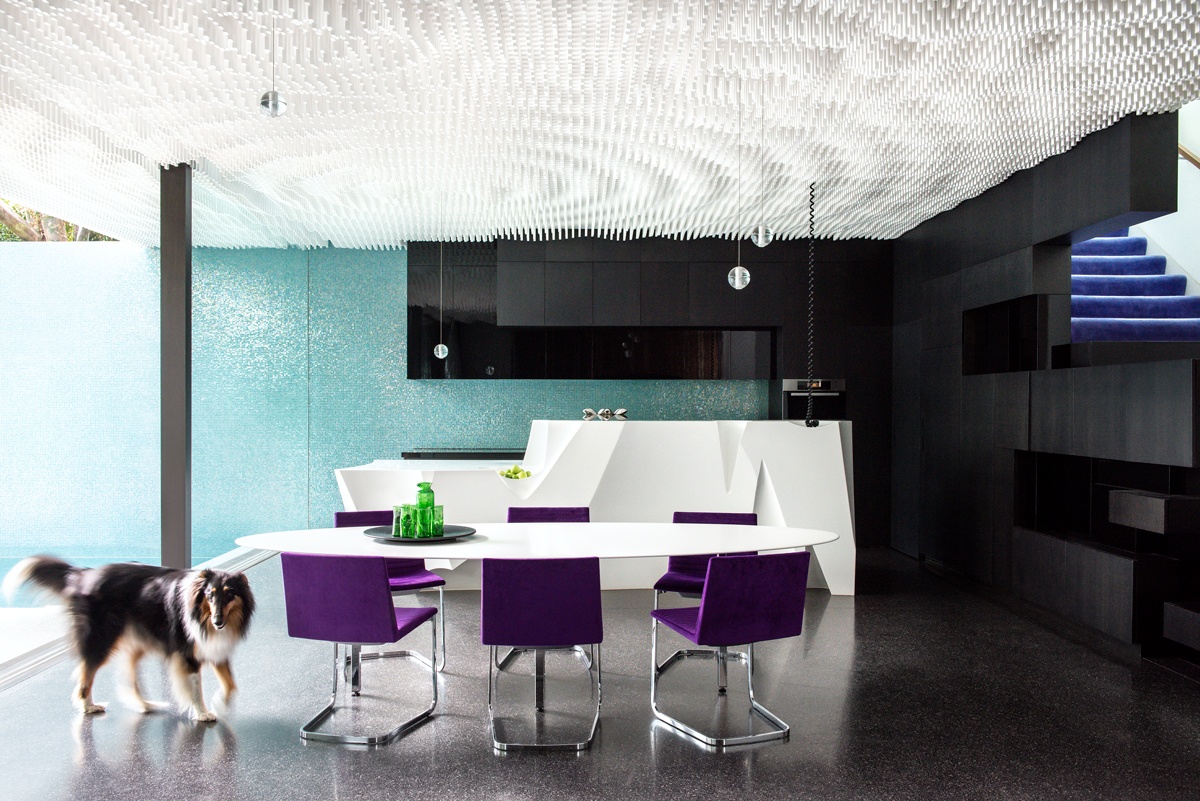 It was like a light bulb moment – why hadn't I been photographing architecture and interiors from the beginning – this is where I belonged. I love the attention to detail when photographing architecture and interiors, love being able to take the time to compose the image perfectly, watching how the light hits certain objects and bounces off others, it can be a fairly zen experience.
I think the people who allow me into their homes, businesses and visions can feel this too.
You'd been photographing some of Australia's finest residential architecture for years. When did dogs come into the picture?
Resident Dog started with a conversation with a friend who asked me to describe my perfect work day – my story included photographing incredible architecture and interiors, in a beautiful location, set on the edge of a forest and in front of the ocean. The sky would be gorgeous blue, with a smattering of clouds, there would be a great crew of people, and of course a dog.
"What's with the dog she asked? I realised then that the shoots I enjoyed the most were the ones where dogs were present."
So the Resident Dog project was born. First of all as a fun personal project on Instagram, and then quickly moving on to a more serious book, published by Thames & Hudson. I think I always knew the idea would make a great coffee table book.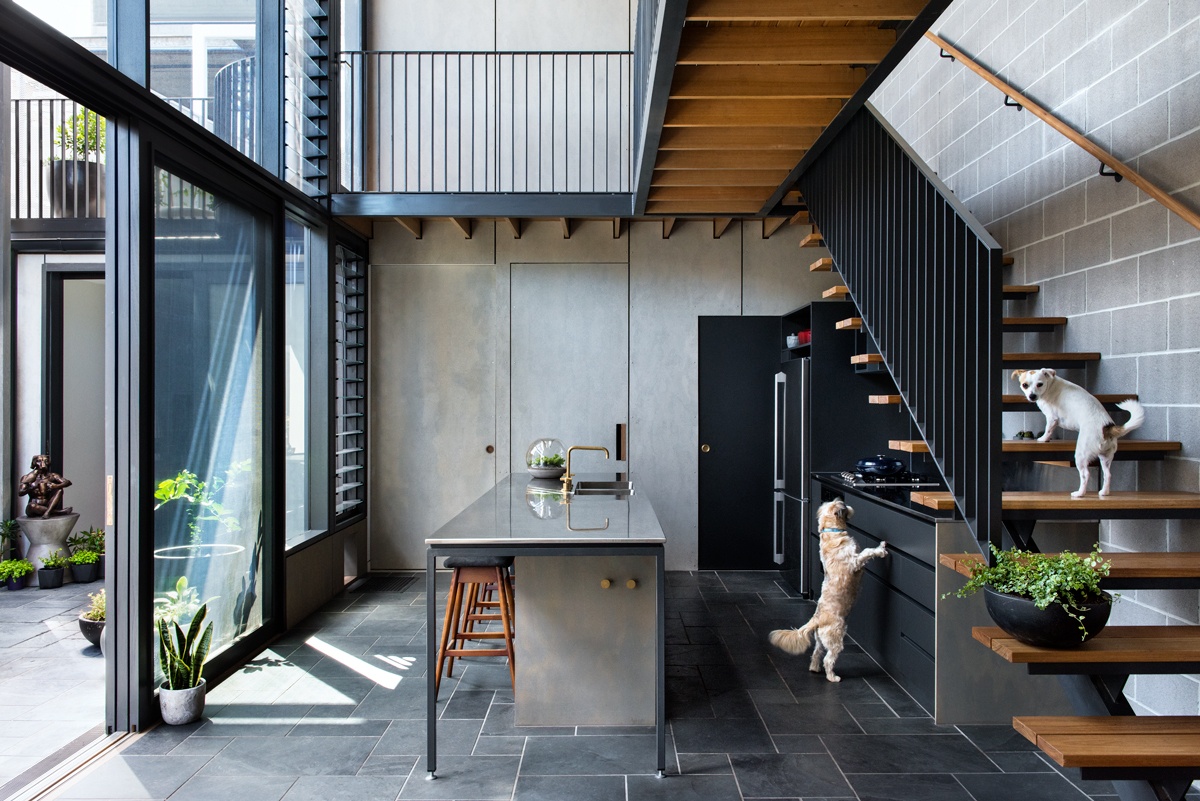 These homes seem so liveable, in stark contrast to the sharp edges and minimalist architecture of so many modern interiors. What did you notice about dog owners interiors compared to the others that you've photographed?
The houses represented in the book are some of the most incredible houses I've had the pleasure to shoot – many of them are the architects own homes.
I felt very relaxed in every house I photographed – is this because of the resident dog, or because of their owners, or perhaps its just the way the house was designed? I think its a combination of all three. Oh, and definitely the way I've photographed all of them as well 🙂
How much effort went into cleaning fur, hiding ripped toys and slobbery dog bowls?
Amazingly, there wasn't much! All of the dogs were very well behaved!
Although perhaps the homeowners hid all of these things before I arrived?
What about yourself. Do you own a dog or grow up with them?
Yes, we definitely had a dog growing up, a black English Cocker Spaniel. Now I have a part-time dog. Her name is Bella and she is a cute little white fluff ball – she comes over every couple of weeks with my partners' children.
She's very sweet and kind and playful and we love it when she visits.
Were there particular dogs that were more boss & landlord than resident?
Ha! I think all of them were! That's why each chapter of the book is called 'The Residence of… '
As Neale Whitaker said in his article in Stellar magazine "as dog owners we all know who really owns the house, and so Resident Dog simply tells it like it is".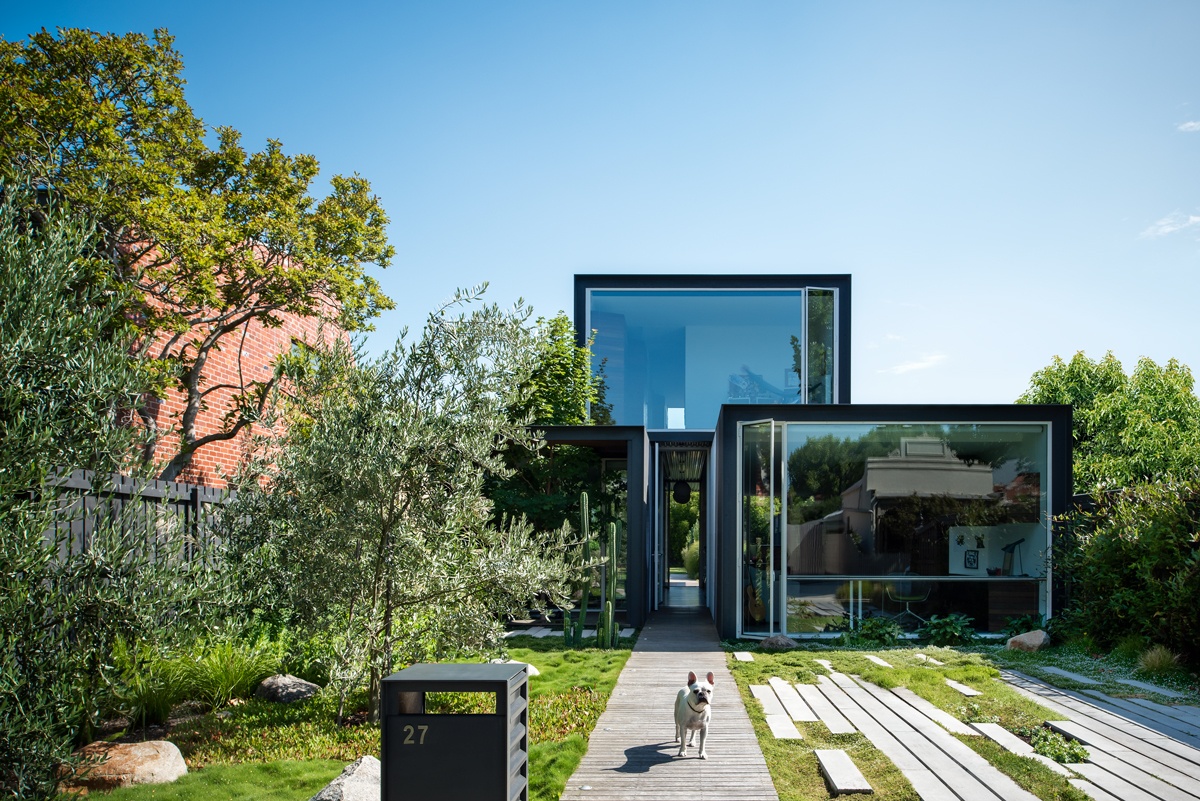 Were there any particularly cheeky dogs or moments on set?
Every dog had a completely unique personality, and every shoot I left with sore cheeks from laughing so much.
They are all hilarious in different ways – from Harry who kept stealing the stylists' socks and running off, to Reggie who kept humping my leg, to Babe who wouldn't leave her mothers side long enough for me to take the picture.
What can we expect for the Resident Dogs project in the future?
I've just launched a website/blog to keep the project going – with new Resident Dogs each week. You can sign up to receive regular updates. Down the track there may also be another book, or two, so watch this space.
---
Follow @Resident.Dog on Instagram, read the blog or buy the book.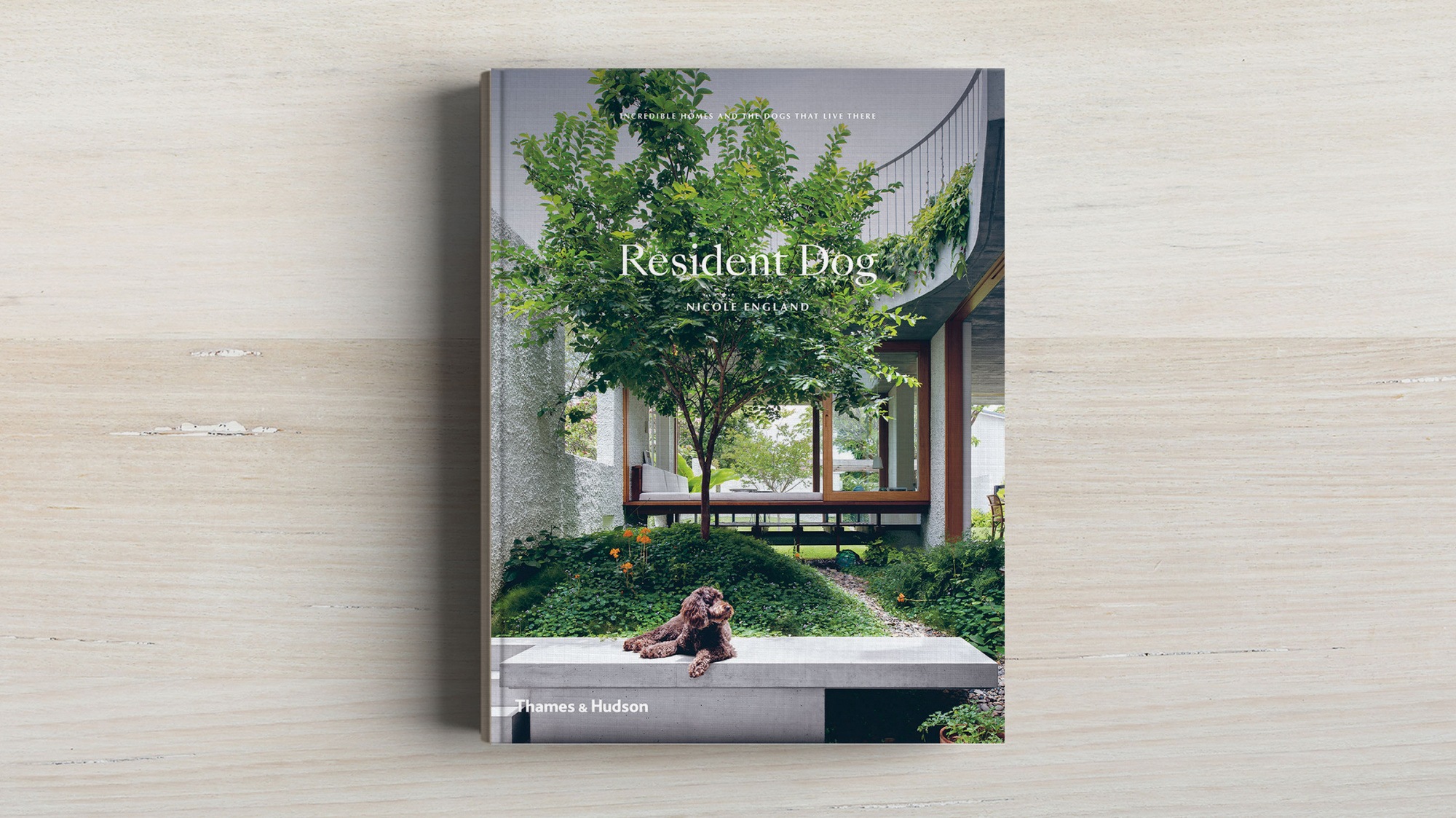 Check out other cute dogs or other product reviews.