Have you ever noticed how there are so many dogs in Bunnings? Even if you're not a hardware store regular, you've probably spotted dogs shopping for dowel and LED globes on your feed. There's even an unofficial Facebook group, 'Dogs of Bunnings,' with over 6,000 followers.
Bunnings' dog friendly history stretches back to 2015, when they opened up their store policy to allow and encourage dogs. If you're from Europe or the US, where dogs are basically allowed anywhere humans are, this might not seem like news. But in Australian retail it was a big deal.
Unfortunately a week later in a Melbourne store a Jack Russell took a little nip at someone, and the rules were updates. Now dogs need to be muzzled, secured in a trolley, or in your hands.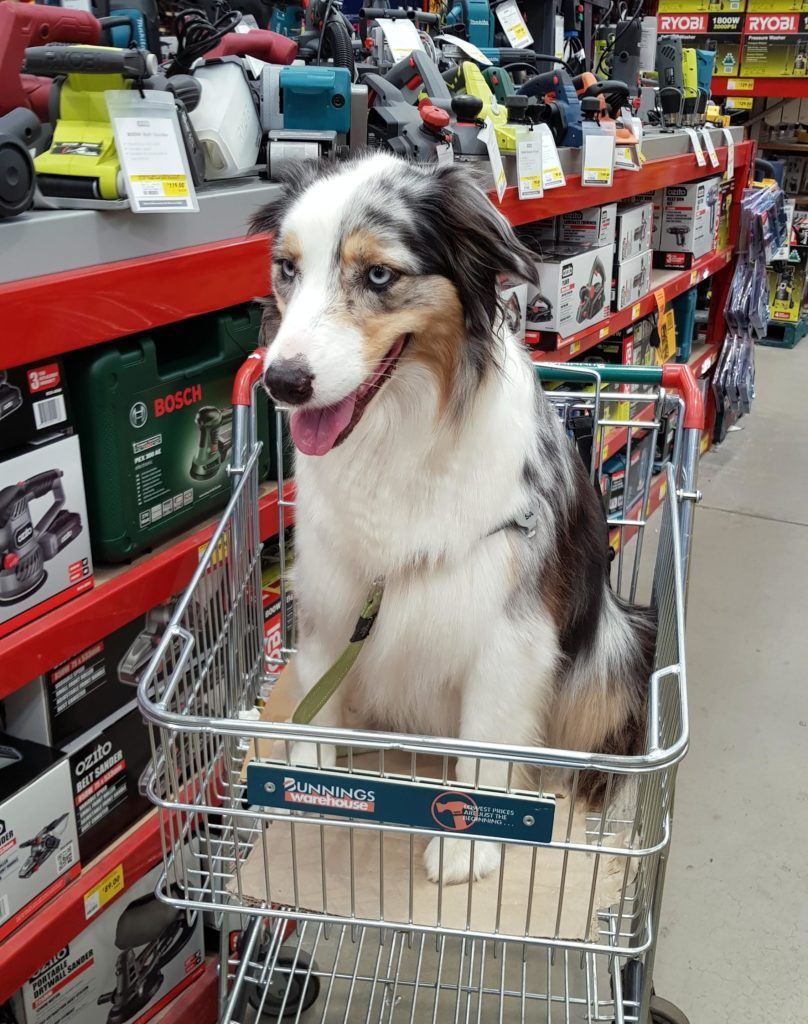 Still, it's awesome you can have dogs in Bunnings. There's no competition or marketing gimmick encouraging people to share pictures of their pooch in the aisles. It's just pure enthusiasm. After all, who isn't excited to have one more place to hang out with our best furry mates? Hopefully more stores eventually follow their lead.
---
Featured photo of @walterwhitethemoodle
For more dog answers, check out:
Is It Mean to Dress Up Your Dog?