When people ask me what kind of dog I have, I always pause for a moment. At first glance she looks like a terrier, but her tail doesn't quite fit. She's soft, maybe more of a maltese? Although her colouring would suggest otherwise. There's some jack russell in there, the personality tracks. After a beat I usually just say, "She's a total mix."
With approximately 29% of Australian dogs thought to be mixed breeds, it's a common answer. But that uncertainty invites interest. Looking at a patchwork of a pet, it's impossible to not wonder about their history and what breeds came together to create them.
Those questions are behind the recent boom in DNA testing for dogs. Utilising cheap(ish) mail-away kits, it's become a massively popular way to understand your pet more. The popularity of these tests is not limited to owners of mixed breed dogs: they've also gathered interest among people with purebred dogs. But is it really as simple as it sounds? While many customers (including Oprah) love it, there has been some criticism over accuracy. We set out to find out if it's worth the hype.
How Does DNA Testing for Dogs Work?
Order your DNA kit from one of the many online providers (more info on that below).
Swab your pet's cheeks and gums for about 15 seconds.
Wait for the swab to dry then bag it up (this is all provided in the kit that's mailed to you).
Most providers will have an online portal for you to register your details, activate your kit, and track your sample.
Mail it back for testing.
Wait two to three weeks.
Receive your results!
How Reliable Is DNA Testing for Dogs?
While these tests are fun, they're also pretty contentious. Different brands work with different labs, so may offer a range of results. In 2017 the BBC infamously sent cat DNA to a dog testing company along with a picture of a dog. The results came back with a list of dog breeds, all of which closely resembled the picture. Side note, it's worth being weary of any company that requests a photo–there's no legitimate scientific need for it.
Some vets have warned against them too, arguing that testing standards and result accuracy is too loose. They also worry that the data could lead to confusion in owners who aren't trained to interpreting it.
Feedback from our own Off the Leash community has been generally positive. Many pet owners mentioned that not only is the process fun, the results helped them understand their pet more deeply.
Is DNA Testing for Dogs Available in Australia?
Yes! Despite being a much larger industry in the US, there are Australian options for dog DNA tests.
US based Wisdom is the oldest and largest of DNA testing providers (they're owned by Mars Petcare). That means they've carried out more tests than other companies and with over 3,300 reviews on Amazon and a 4.1 average rating they're obviously doing a pretty good job.
In Australia however, you can only buy Wisdom DNA kits through your vet under the Advanced or Royal Canin banners (they're all owned by parent company Mars so are basically the same thing). Prices will vary, but you're probably looking at between $80 and $120.
Orivet make the only dog DNA tests available within Australian stores. A kit will put you back $19.95. Warning though: don't let the price fool you though. There's an extra lab fee (up to $75) once you go online to activate the kit.
Reviews are mixed. But it turns out that both the Advanced (Wisdom) kits and Orivet kits are analysed by the same lab – Queensland's Neogen.
These kits can only be bought from a US online store, so the shipping can be a bit trickier and you aren't able to use their return envelopes (you'll have to post your swabs back through regular international mail). But it's worth mentioning them because they're often seen as the gold standard. They have over 800 Amazon reviews with an average of almost 5 stars. Also, their results are more detailed than most competitors and go into more medical detail over health conditions your pet might be at risk for.
Quality comes at a price though, they're US$189 (AU$280)
Go to the Vet or Buy Online?
Most people just go ahead and buy their dog DNA tests directly from the brand, leaving the vet out altogether. Canine genetics is a brand new field, so most veterinarians aren't super educated in the area.
Although, if you have any questions or the results are confusing chat to your vet. These kits aren't a replacement for ongoing health professional support or advice.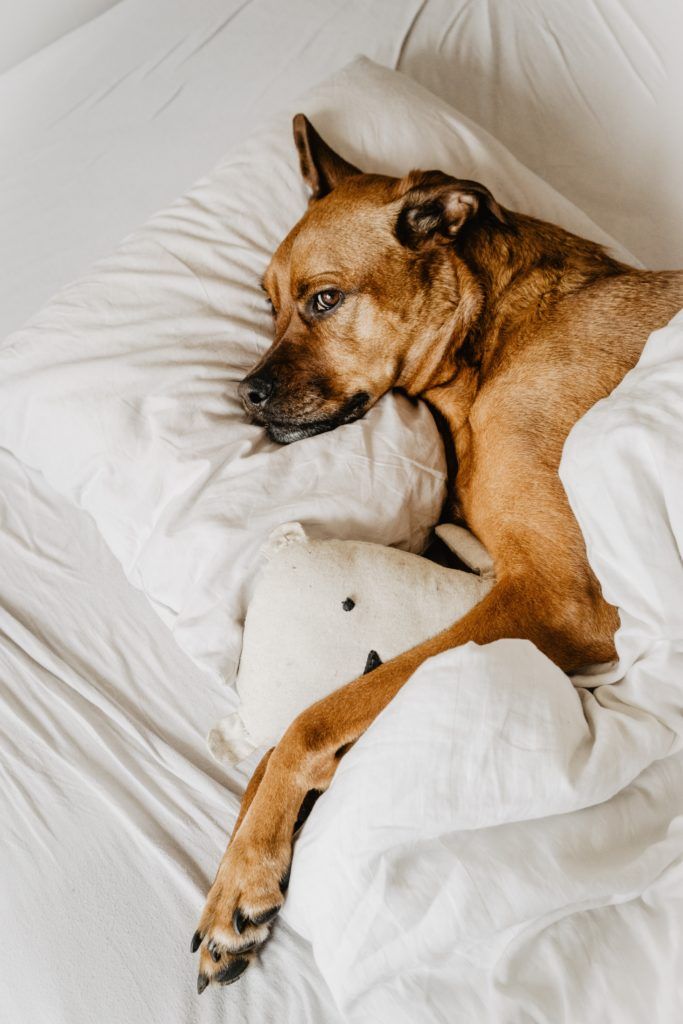 Overall, Is It Worth It?
There's no doubt DNA testing for dogs is a fun area, and a cool way to get to know your pet a little better. As mentioned, it's not a perfect science, so don't take the results totally seriously.
In general it's also worth spending the extra cash to go with more reputable companies who have been around for longer and generated larger database of dogs and genetic profiling. But ultimately think of the kits as a novelty, not a replacement for engaging with your vet about any health or genetic issues.
After more stories about understanding your dog?
What's with All Those Dogs in Bunnings?
Is It Mean to Dress Up Your Dog?