If your dog eats too quickly they are at risk of some severe health issues. We have already discussed the reasons why dogs eat fast, the health risks and how to slow them down. (My Dog Eats Too Fast). Slow feeding bowls are designed to make it harder for your dog to eat too fast. Now it is time to look at some of the options available
Do it yourself
Instead of spending any money on new slow feeding bowls, you might already have something workable around the house.  An old muffin or cup-cake tray you don't want to use any more can work. Put an obstacle or two inside the regular bowl.  Some people use tennis balls, large rocks or a smaller sized upside down bowl. Keeping this clean is the major drawback of this method. For dry food, you can also spread it out on the lawn.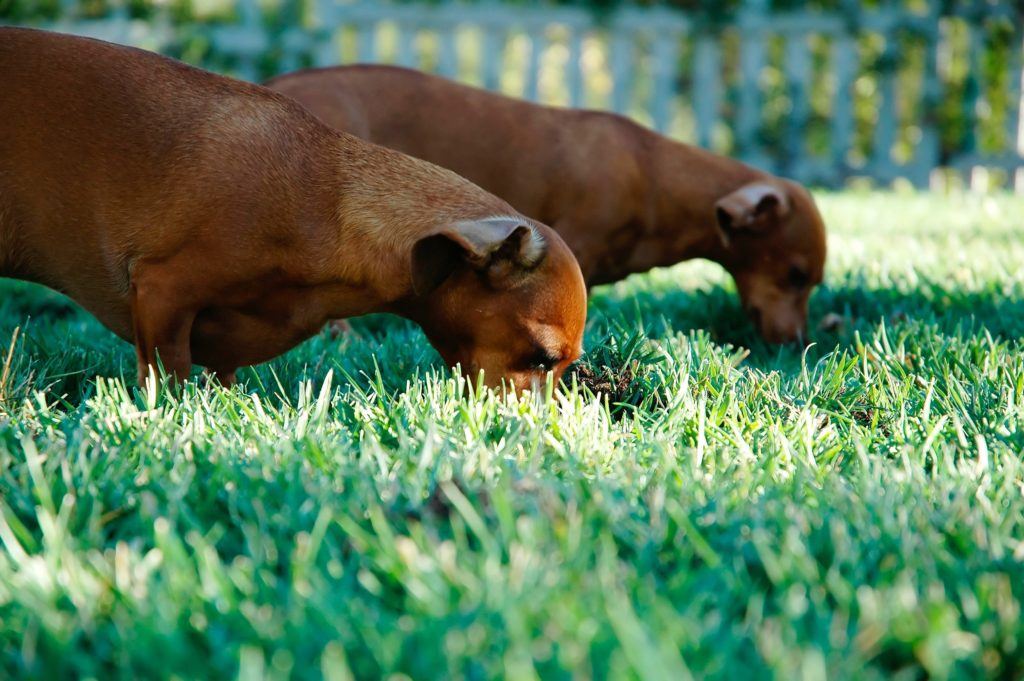 Slow Feeding Bowls
Best Value: Kmart's Silicone Slow Feeding Mat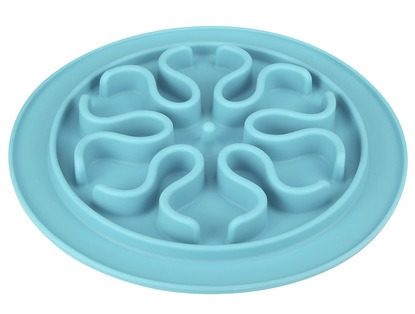 At only $6 this is a great choice and is now what I use for Snoop and it has doubled his eating time. You can check out the video of him eating from this slow feeding bowl. Being Silicone is excellent as it is easy to clean, won't leach any harmful chemicals, and does not slide on carpet or tiles. The only real drawback is the size. It only fits one cup on it easily, so if you have a large dog, you might need two. Hands down the best value option.
Best Range: Amazon.com.au
The major Australian pet stores chains are lagging behind in slow feeding bowls and what they do have is pricey. So head to Amazon (or eBay) where you will be overwhelmed with choice! Stay away from the really cheap ones through. Outward Hound has great large sized slow feeding bowls for under $40 delivered. You can also get the multi-award winning Green by Northmate for just over $60 delivered. This will make your dog work all 360 degrees around the bowl to get out all their food. It is also dishwasher safe to make it easy to clean.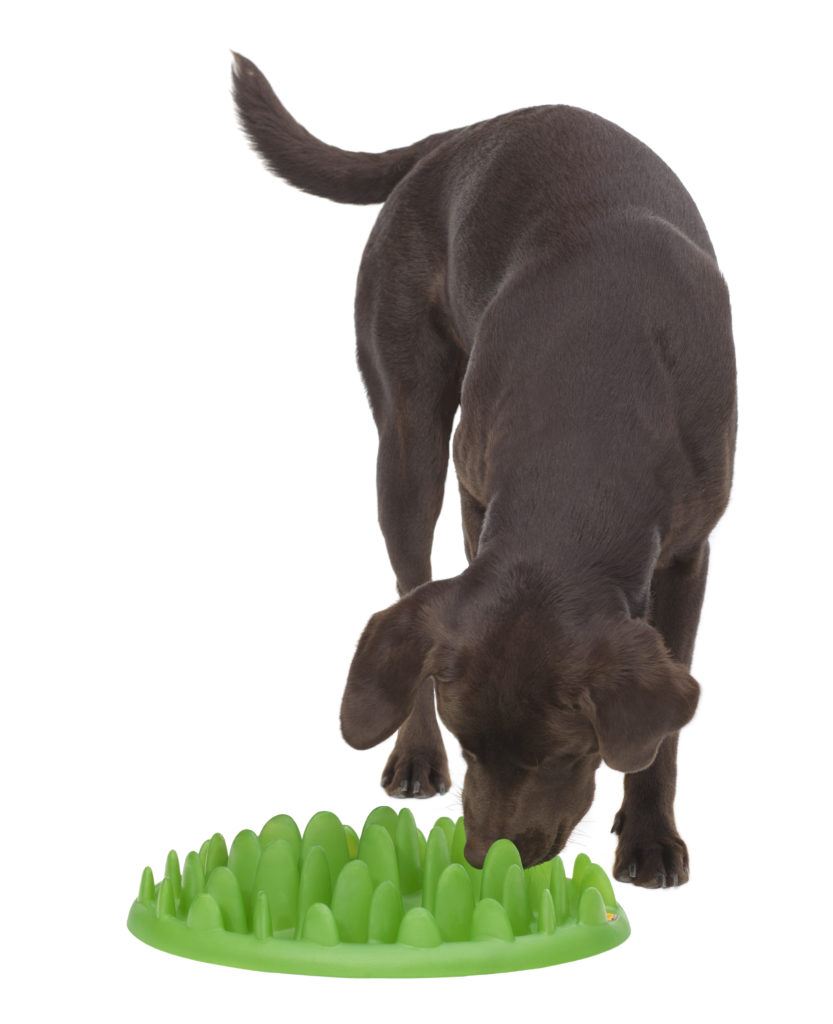 Next Level: Snuffle Mats
Take the slow feeding experience to the next level with Snuffle Mats. These try to mimic the foraging experience and make your dog work to find every last piece of their food.  Paw5 have the best one going around but at $127 delivered is not cheap. Machine washable and sustainably sourced, this is the grass alternative if you don't have any or your pup is allergic.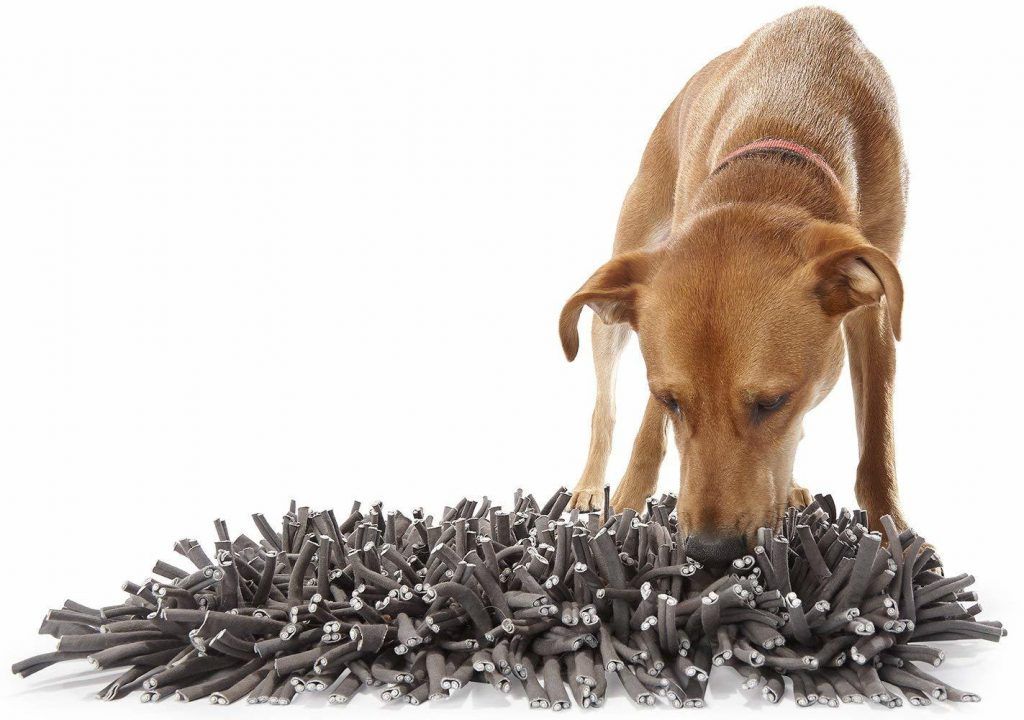 Games & Toys
To slow feeding down even more you can need to get your dog to use their brain. Some games and toys provide mental stimulation and reward with food when they are "solved". It is not cheap to get good quality food toys that will last and be safe.
The bowl feeder by Paw5 is simple yet effective. Your dog has to figure out how to get all the kibble out. This could end up a loud game depending on how vigours they like to play.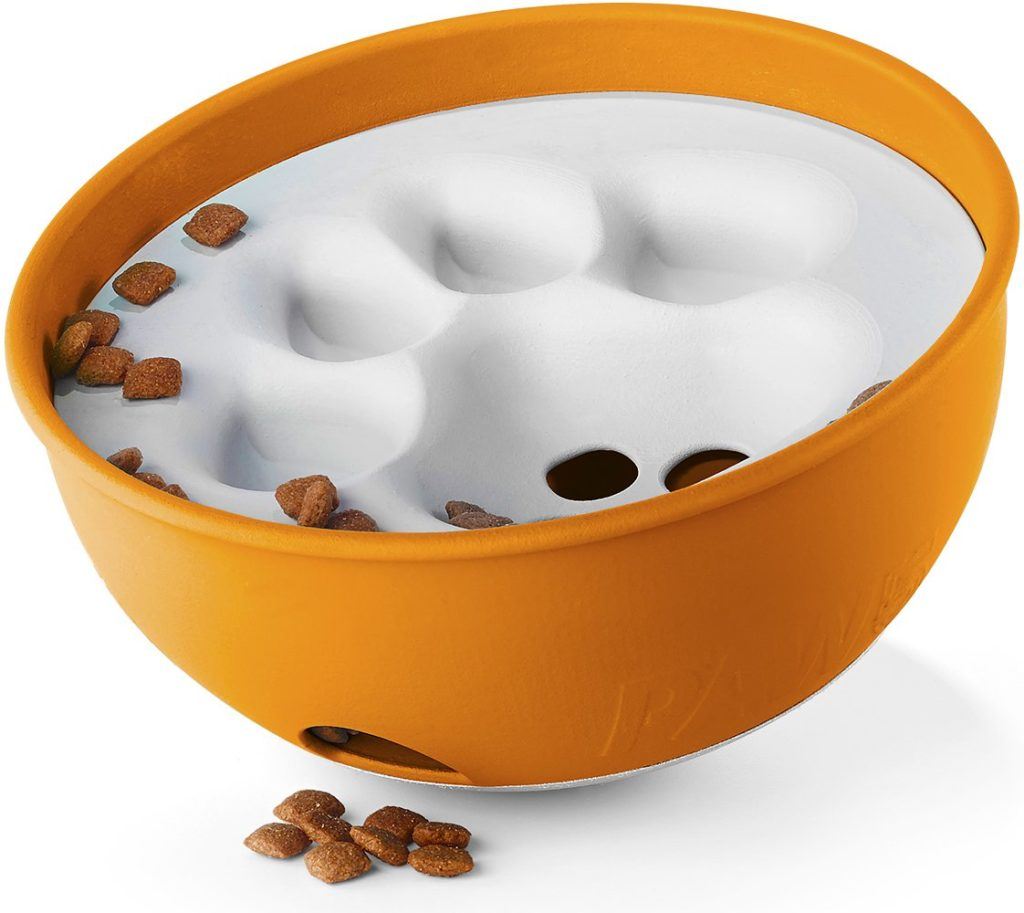 Kong also have a treat dispenser keep your dog occupied and slow their eating down. Featuring a screw off bottom that allows for easy filling. It will not fit a whole meal for a large dog.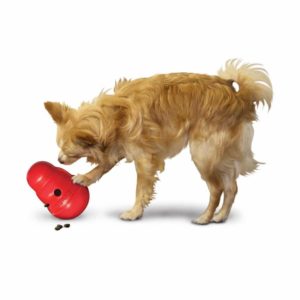 Totally over the top are the Pulse feeders by Northmate. They have two different modes: a hunting game and a home alone mode. In the hunting game, your pup has to press a button on the feeder to get a small portion of food. To get the next portion, it has to go to an additional feeder and press a button. If you only have two, then they go back to the original one again. Each device holds six portions. They don't seem to be available in Aus at the moment.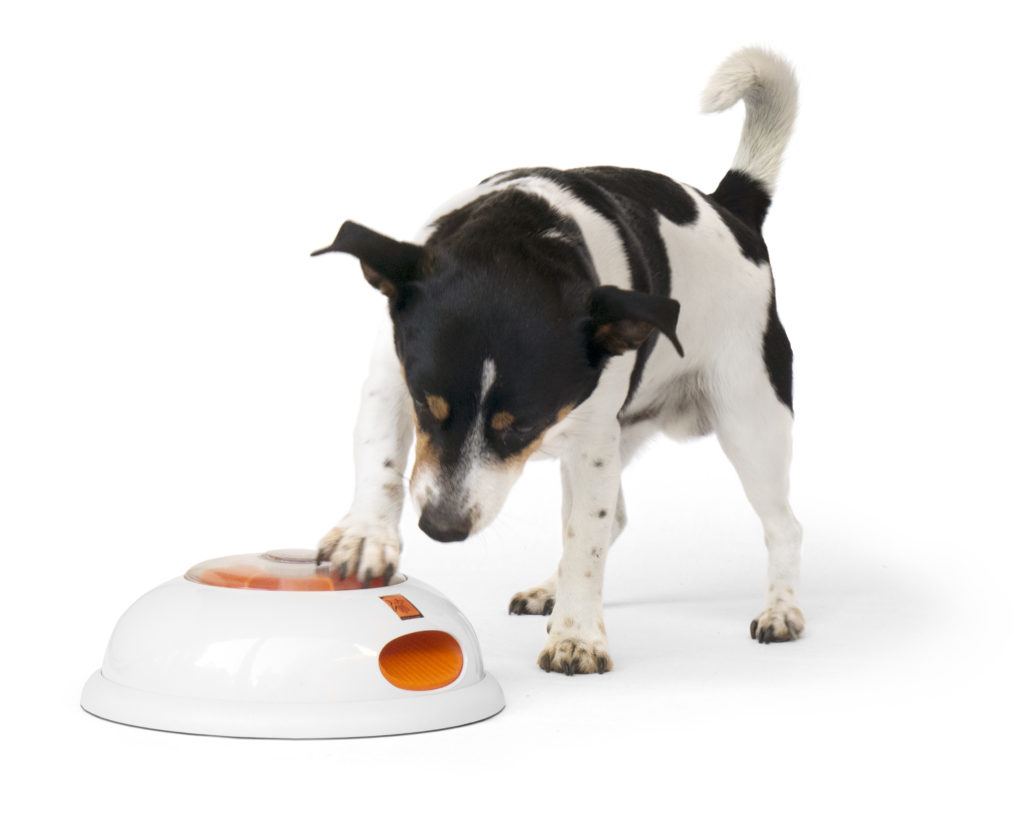 If you want to learn more about your dog eating too fast and other ways to slow them down then check out My Dog Eats Too Fast.