My little sharehouse welcomed a new housemate earlier this month. She has jet black hair, four legs, and goes by the name Navi. Interests include puddles, laying on your feet and avoiding stairs. Navi is a foster dog.
Navi is the first dog I've ever fostered. I've always thought about fostering but I always found an excuse. My landlord might say no, I have a few trips coming up, or most often lately – I'm just spending too much time working to look after a dog.
It has been a while since my dog passed and since then I've gone onto launch Scratch dog food – an idea that she inspired in her final months. My business partner and I managed to scale down our work loads and get a healthy balance back in life. Enter Navi.
How I unexpectedly fostered a dog
Early this year the incredible Pets of the Homeless (POTH) put out a call for foster homes for some dogs within their network that needed looking after. Known for their amazing work with supporting people experiencing homelessness care for their pet, they typically supply food and veterinary care.
Lately, they've been inundated with the need for temporary housing while their owners solved some health problems or found more stable dog-friendly accommodation.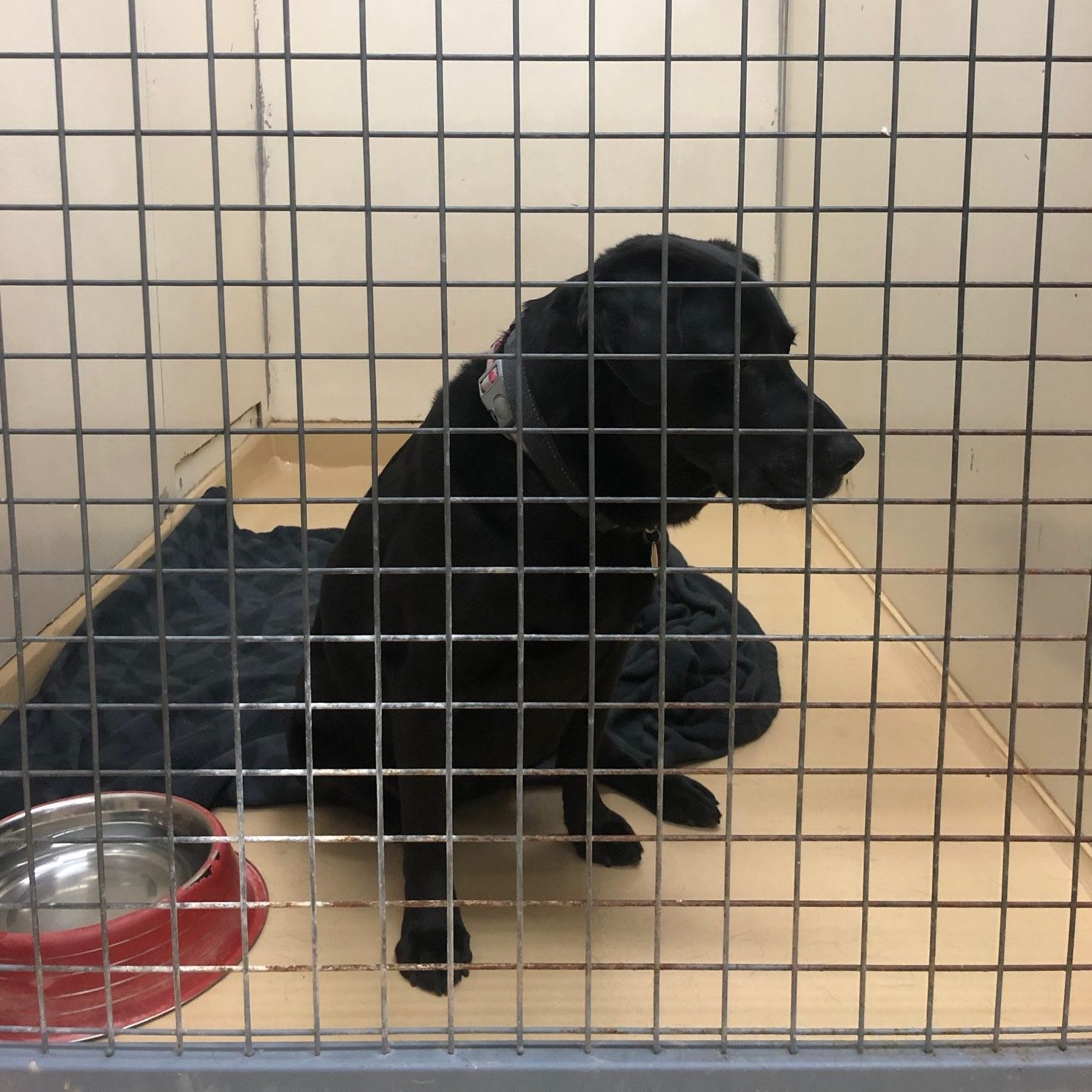 I always admired the humanity in what they did and the role that dogs played in companionship and quality of life amongst those in tough circumstances, so I put my hand up without thinking about it.
Lucky, my housemates were all for it by the time POTH shared more information.
You don't know what you're going to get
I nervously walked into the doors of Navi's temporary housing. They were expecting me, but I knew nothing other than that Navi was a 10-year-old Border Collie. My first dog as a young fella was a beautiful Collie named Sammy, so I was excited to bring her home and care for her.
"I'm here for Navi the Border Collie". "We have a Navi awaiting pickup, but she's definitely not a Border Collie. She's a Labrador. What did you say your name was again?".
Somewhere along the lines, the paperwork got mixed up. My trip to pick up a Border Collie found me taking home a Labrador.
First days
Not knowing Navi or her history, I was prepared for anything. That's the thing about fostering. You don't know how trusting the foster dog is, whether they have separation anxiety, what their health is, whether they bark or are toilet trained. Everything is a mystery.
The first days seemed comfortable but we knew to settle Navi in slowly. I had to restrain my housemates from smothering her in love and let Navi instigate all contact until she'd built up trust with her new environment.
The first night we had Navi sleep in our room. We had the worst sleep, waking several times during the night as she nudged her head under my arm.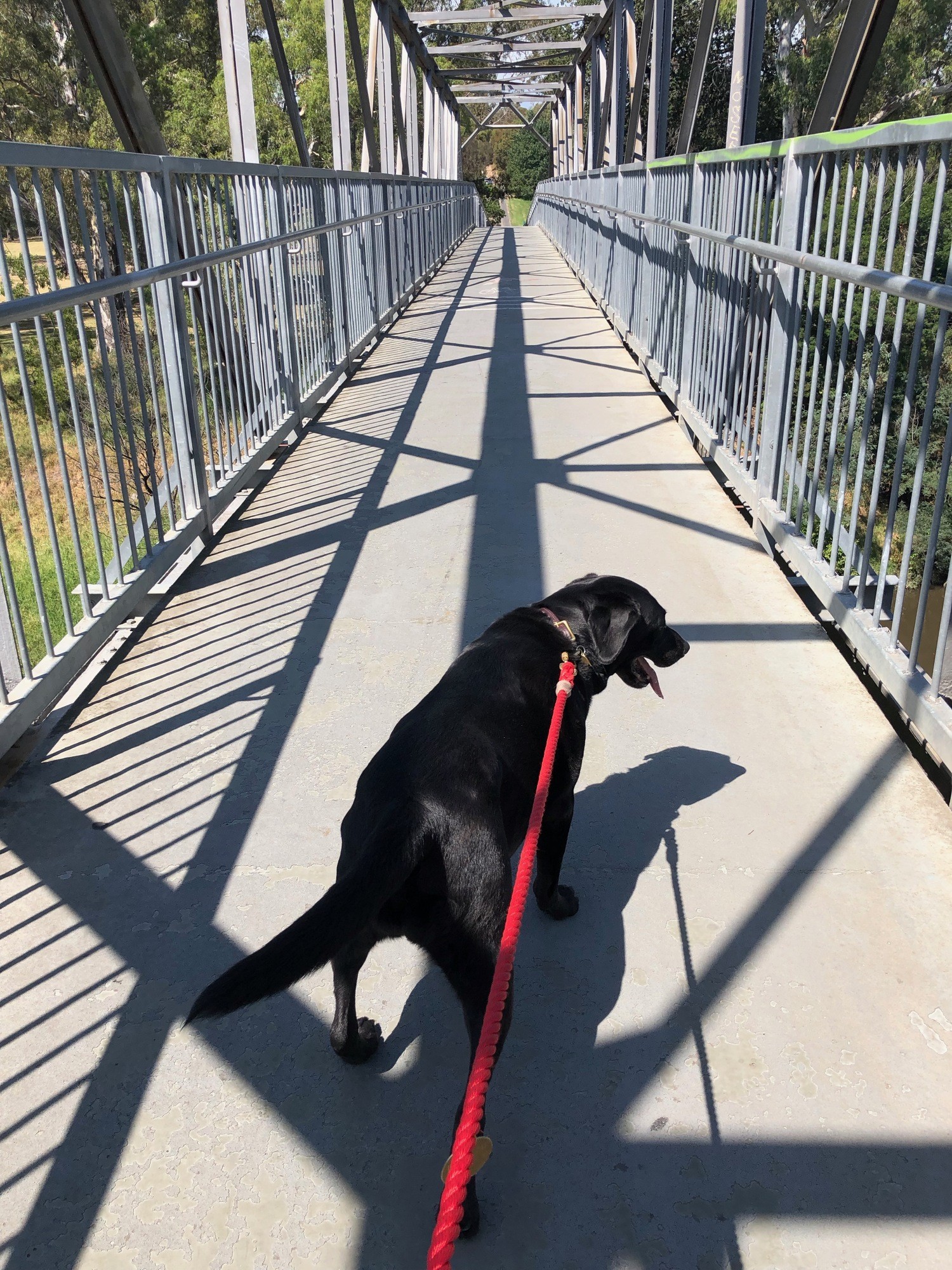 Everything was going well, but we had an unexpected problem – stairs. Being an old girl and not used to living the hipster inner-city life, Navi wasn't familiar or at all comfortable with stairs.
We have one set out the front to get into the house, and one to get between levels inside. She'd go up one set but refused to go down. She'd go down the other set, but refused to go up! Navi weighs 31kg and my partner weighs about 50kg. I learnt quickly that I'd be solely responsible for toilet breaks and walks as I was the only one who could lift Navi up the stairs.
Getting comfortable
Things change quickly! Whether it was our patience with her to call the shot, the fact that we took her for big walks or were the ones putting food in the bowl each morning and night – Navi grew comfortable quickly.
She tries to play with all four of us now, not just me.
We still have problems with one set of stairs, but after only a few days she started to move between levels at her will.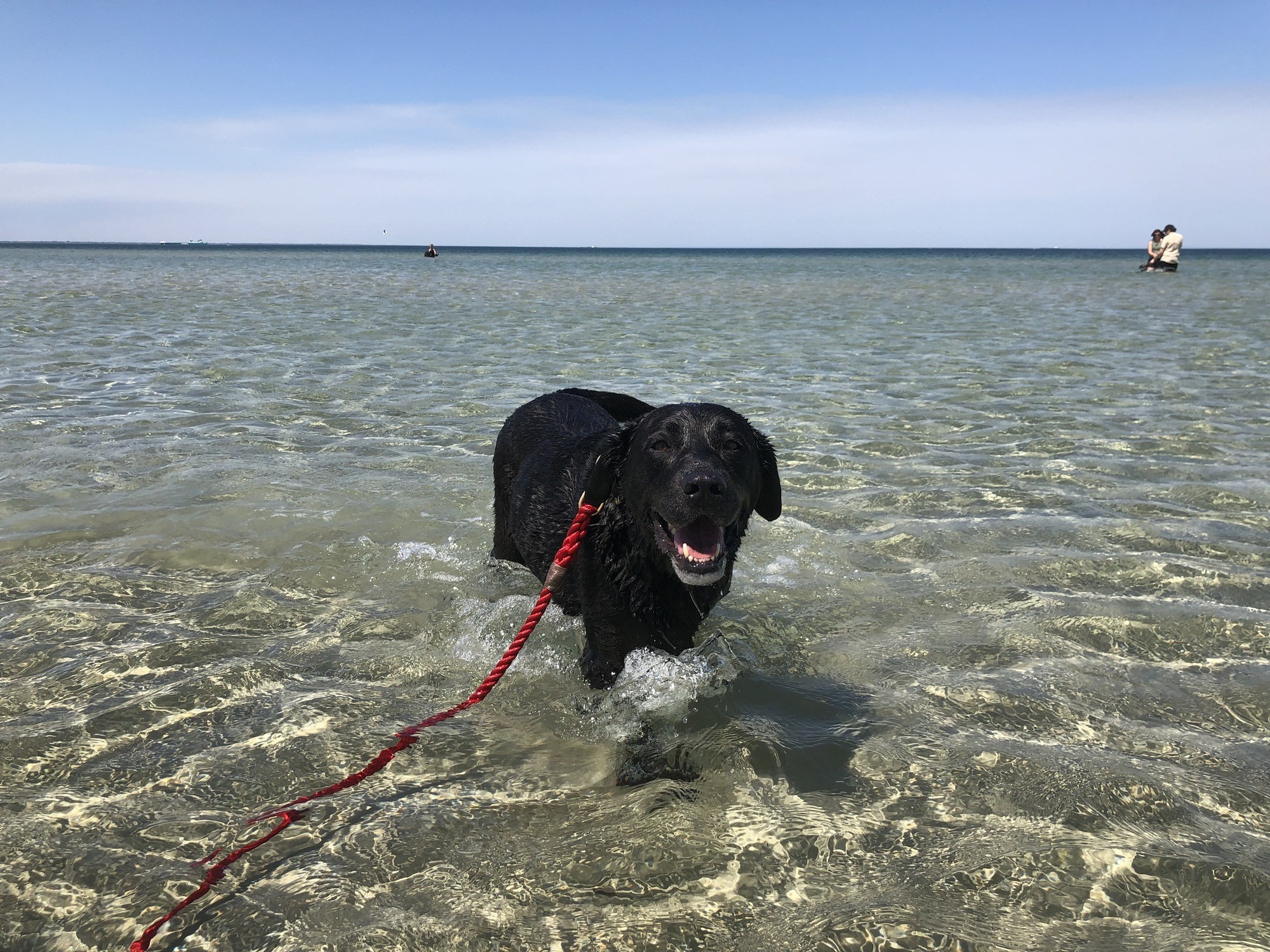 Two weeks in – she's a new dog
What a change. She's faster, her coat is better, she's more playful – she already bosses the house!
Even Labrador's that appear calm and happy can have anxiety bubbling under the surface. As much as I'd like to credit Navi's newfound youthfulness to transitioning to our dog food, she's clearly psychologically more comfortable and trusting.
Whatever the cause – her personality has come out. Previously she seemed like just a loving, happy and carefree 10-year-old. Two weeks in and she's a cheeky, playful, loving, happy and carefree 10-year-old.
5 Things that I've learnt about fostering a dog
Take it easy. Whether it's the time you spend with them, putting them around other people and taking them to social environments, take it easy and learn your dog's personality over time.
Make other dog owners aware that she's fostered. There are simply more unknowns with fostering a dog. Navi has had all the vaccinations we're told, but no-one knows the paperwork. I don't know her history with other dogs either, so it's best to let others know as.
Ensure you have a supportive partner or a flexible lifestyle. If you don't already have dogs, you'll know that they shape your lifestyle and keep some regularity to your habits. Going from doing what you want when you want to caring for a dog in need is a big shift and one made easier with the support of a partner.
It's incredibly fulfilling. Many foster dogs can have high anxiety and significant behavioural issues. I don't think I'll have much impact as Navi's clearly had a loving parent and is a happy & healthy dog, but it's an enormous privilege to be able to improve the life of another creature.
Good luck giving them back. I've spoken with so many foster carers and dog lovers who had warned me, but you never really know until you feel it. It's only been two weeks and it's hard to imagine giving her back! She's someone else's dog, so I will I promise!!
Check out other articles on getting a dog or behaviour.