Every year nearly 200 puppies will come through the Seeing Eye Dogs system at Vision Australia. Each one costs them around $50,000 from the moment they're born to hopefully graduating and providing aid. Right now, they need more carers.
While Vision Australia hooks you up with everything the puppy needs (including food), vet care and support, full-time and shorter-term volunteers provide a loving home, help the pups to socialise and learn basic skills.
We spoke to Vision Australia's Matt Collins to understand how Seeing Eye Dog puppy caring works, why it makes such a huge difference, and some of the questions that commonly come up.
Not all carers need to be for the full 14 or so months. What options do people have for short-term care?
Short term foster caring is providing a home for one of our dogs for a varying amount of time.
Our dogs may enter this program for several reasons, a lot of the time it is because the carer for the dog is taking a break or on holiday, we may not have enough room to keep it at kennels, it may be beneficial for the dog's development for some time away from other dogs, there's a lot of reasons.
The ideal person could be anyone as long as they have a love for dogs and feel they can accommodate to the dog for a certain period of time.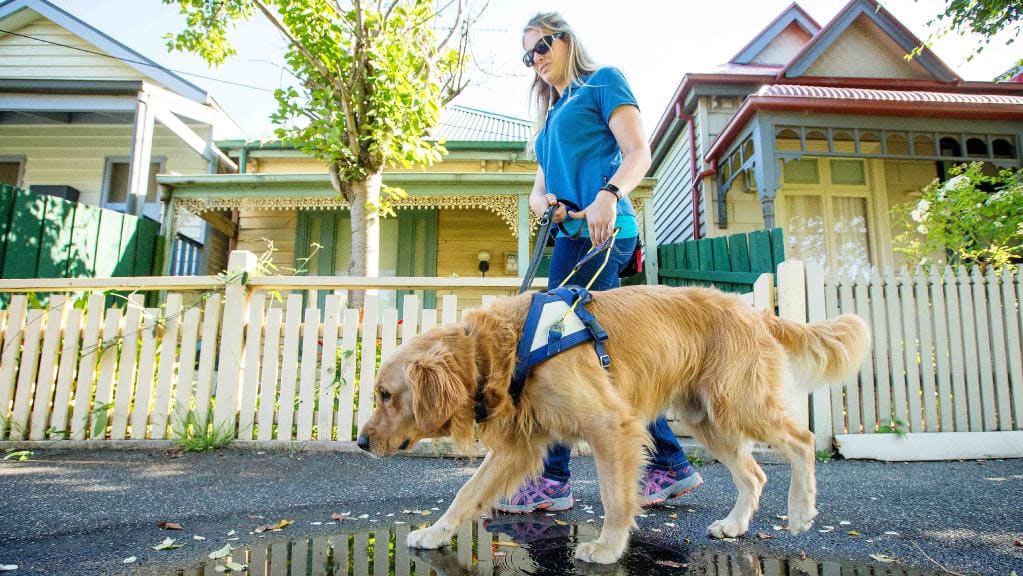 How many puppies and carers do you need every year?
In any given year we will see between 150 and 200 puppies pass through our system here at Seeing Eye Dogs. Ideally the situation would be one carer per puppy but that isn't always the case. We have several carers who continually take on new puppies though, once their time with one has ended, they simply take another one.
What is the process like for a first-time carer applying to training and supporting a puppy?
All in all the process to become a first-time puppy carer takes around two to three weeks. Applicants fill out a form on our website. Carer's do need to have a police check performed on them and have a valid working with children card. After that it's just a matter of one of our staff coming to assess that your property is suitable and that's it!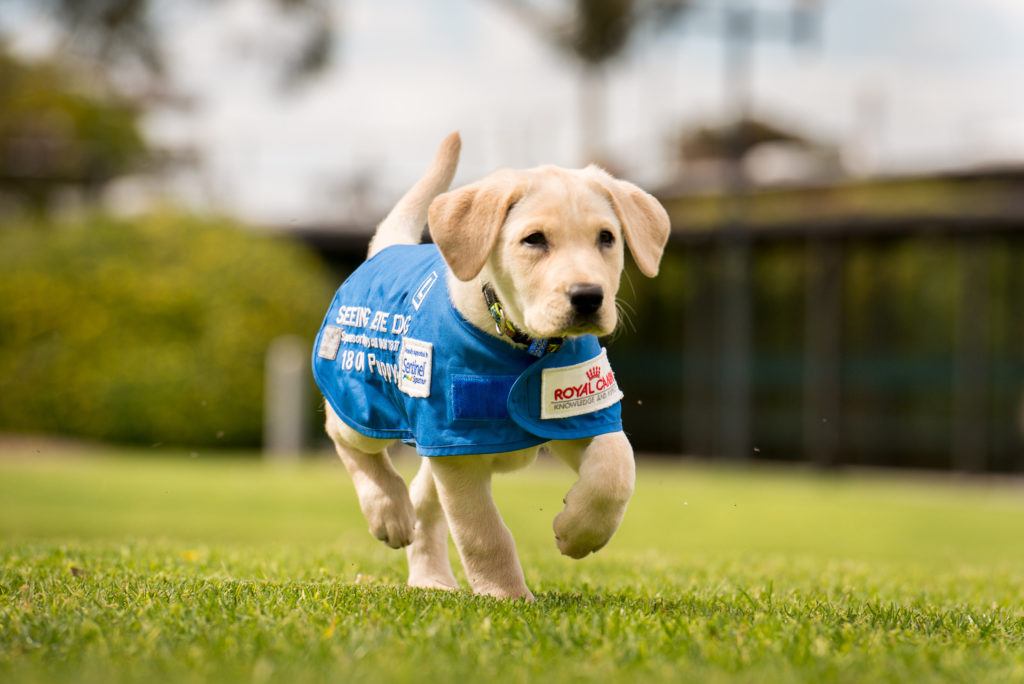 What are some of the things about being a carer that many people don't realise when they first try?
I think the main thing that we hear from our carers is that they think it will be hard to give the puppy back after their six months with it are at an end.
It's true that it can be a difficult time, but the majority of the time you see that they realise the great work this pup will go on to do, aiding someone who is blind or has low vision to live the life they choose, and they come to grips with it pretty quickly. A lot of the time they sign up to take on another puppy.
---
Vision Australia run a tight ship and not all dogs make it to providing seeing eye care and an improved quality of life.
Most of this year I've been fostering a beautiful Labrador that didn't make the cut in her younger years (apparently she was too impulsive). If after the end of their training a dog isn't quite suitable, they can end up working with other organisations such as Border Force or Integra.
Other dogs (like Navi) can end up for adoption on Vision Australia's website.
Regardless of whether they make the grade, volunteers are vital to support blind and vision-impaired people, and with an influx of puppy births in the coming months, Vision Australia need as many carers as possible.