So you've decided to crate train your dog, great! There are a lot of advantages to creating a special safe space for your pet. But now you need to learn all about the best dog crates for puppies. Before you start, it's essential to work out what exactly you want the crate for. Hint: check out our article on the subject. When deciding what the best dog crate is for you, consider purpose, material, size, and ease of transport.
First, Work Out What You Are Using the Dog Crate For?
Crate training: If you're just doing regular, straight forward crate training at home, a metal crate is the best bet. They're durable, well ventilated, and can easily be covered with a sheet or blanket to make them feel more like a den.
Car transport: If you mainly need a crate to house your dog while in the care, it's better to go for something lighter. Plastic or fabric crates are often easier to fit into vehicles. 
Plane transport: Unless your dog is a platinum frequent flyer, it's honestly not worth buying a special crate for the one flight they'll probably ever catch. Instead, just hire one from the airline or a transport company such as Jet Pets. That way you know it will meet the requirements needed.
Best Dog Crate Material
As you can see, different types of crates are good for different purposes. But there are a few rules to keep in mind when deciding what's the best dog crate for you.
Fabric crates: These are light, easy to transport, and often cheaper. But they're not suitable for ongoing use or to leave your dog unattended. They are too easy to destroy or escape from. 
Plastic crates: plastic crates are great because they're light, but more durable than fabric. Being a bit more sturdy, they're often more pleasant for the dog as they can feel like a snug den. Like fabric, they're good for transporting your pet around, but be careful carrying them by the handle. They're tougher than fabric, but can easily break when holding your dog's full weight. Unlike metal crates, they're not adjustable, so this isn't an great option if you want to use the same crate when they're a puppy and grown. 
Metal crates: If your pet is using the crate daily, or you want it to last a lifetime, then metal is really the way to go. Metal crates are robust, durable, and often adjustable. But they're also generally more expensive. Also, if you're a design nut, they're often not that attractive.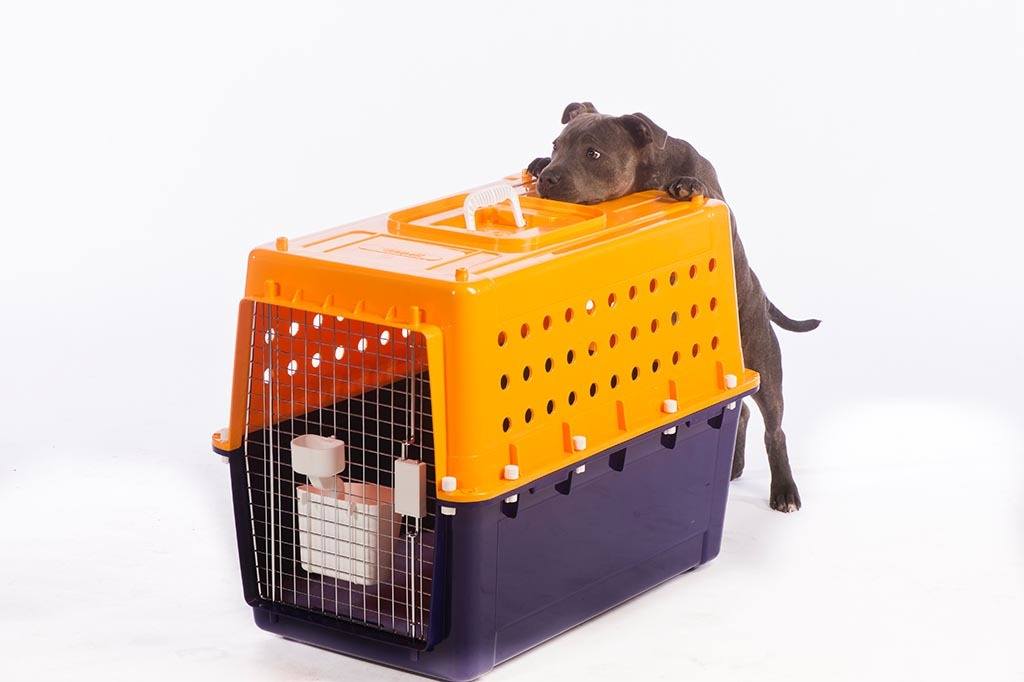 Choosing the Right Sized Dog Crate
It is vital to choose the right sized dog crate. Too small and your pup will be cramped and not want to use the space. Too big and there will be enough room for them to wee in one end and sleep in the other, making them less motivated to toilet train. 
Your pooch needs to be able to stand up, turn around and lay down to be comfortable in a crate. A small dog can have the same size crate from puppy to adult. Large dogs will either need two different crates or one that is adjustable.
Extra Features to Look Out For
Collapsable: Crates are great, but they're also often bulky and take up space. If you're travelling, you'll want something that folds down. But it's nice to have the option for home too, in case you decide to put it in storage in the future.
Adjustable: Yes, we've mentioned this a few times, but it can make a big difference. As we juts pointed out, dogs need different sized crates at different periods of their life. It's often more cost effective to get an adjustable crate than have to replace it in a year.
Replaceable parts: dog crates face a lot of wear and tear, so options like replaceable trays and the choice to switch between plastic and metal parts can come in handy.
Off the Leash's Pick for the Best Dog Crates for Puppies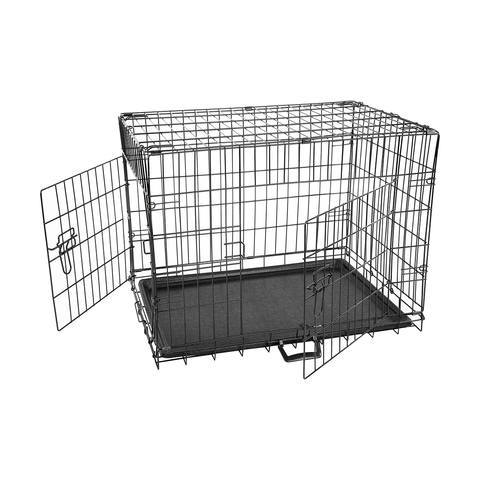 Best value: At $32 Kmart's folding metal pet crate is an affordable basic option for smaller pets. Unfortunately it only comes in one size and isn't adjustable so wouldn't be suiter for larger dogs.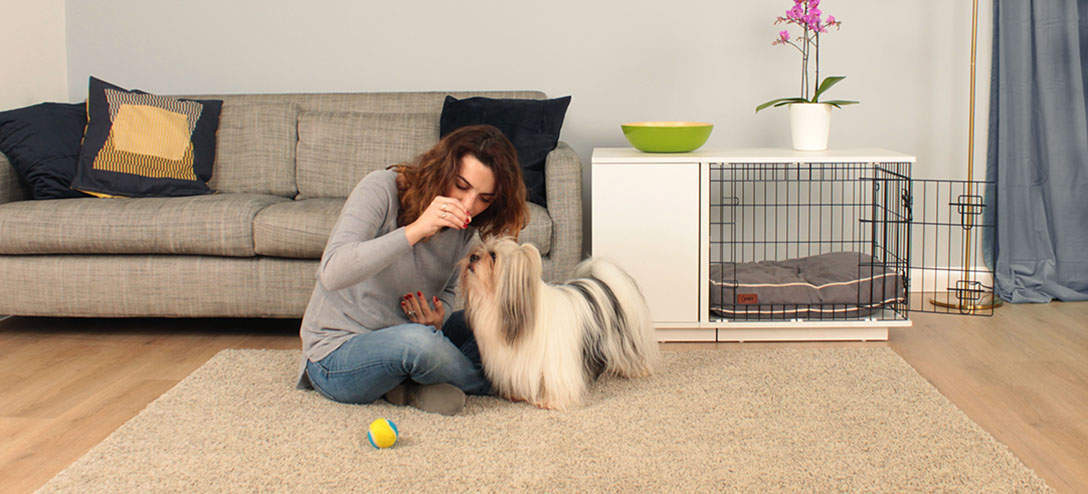 Best design: A lot of the time a dog crate will live in a common area of the house, so it's worth making sure it has some visual appeal. Omlet have done a great job giving the classic dog crate an aesthetic update, as well as adding the option to customise it for extra storage.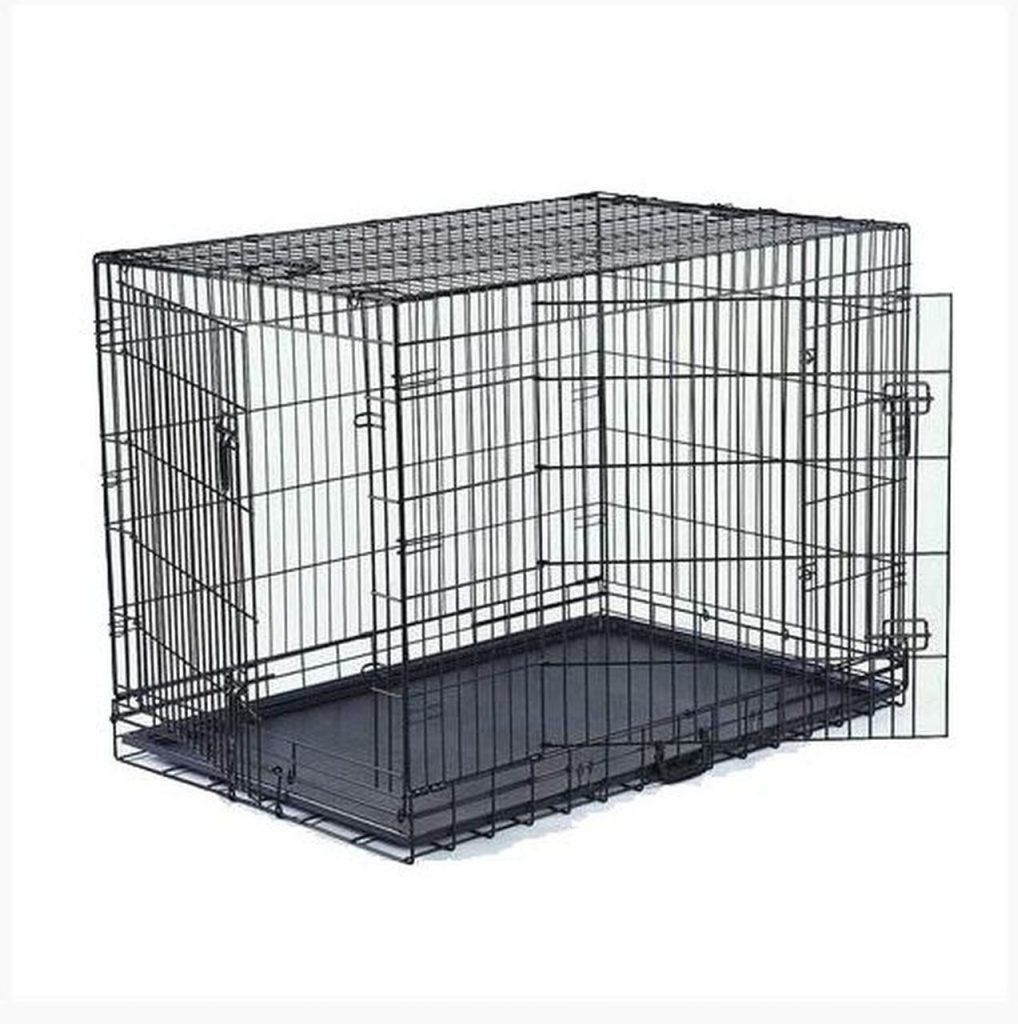 Best for bigger dogs: K9Pro has a range of crates that will fit even the most XXL dog.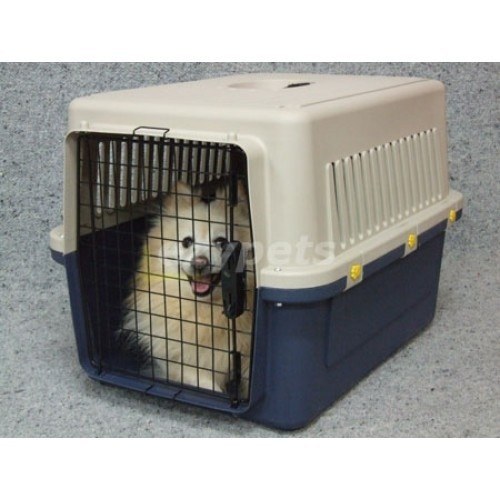 Best range: for everything else, check out Vebo Pet. They have crates for pretty much every purpose and pet you could think of.
Our 2022 Favourite
We have a new favourite here at the Off The Leash dog park. A clever Brisbane team have launched The Paws Room – a beautiful and seemingly far more sustainable small range of dog crates.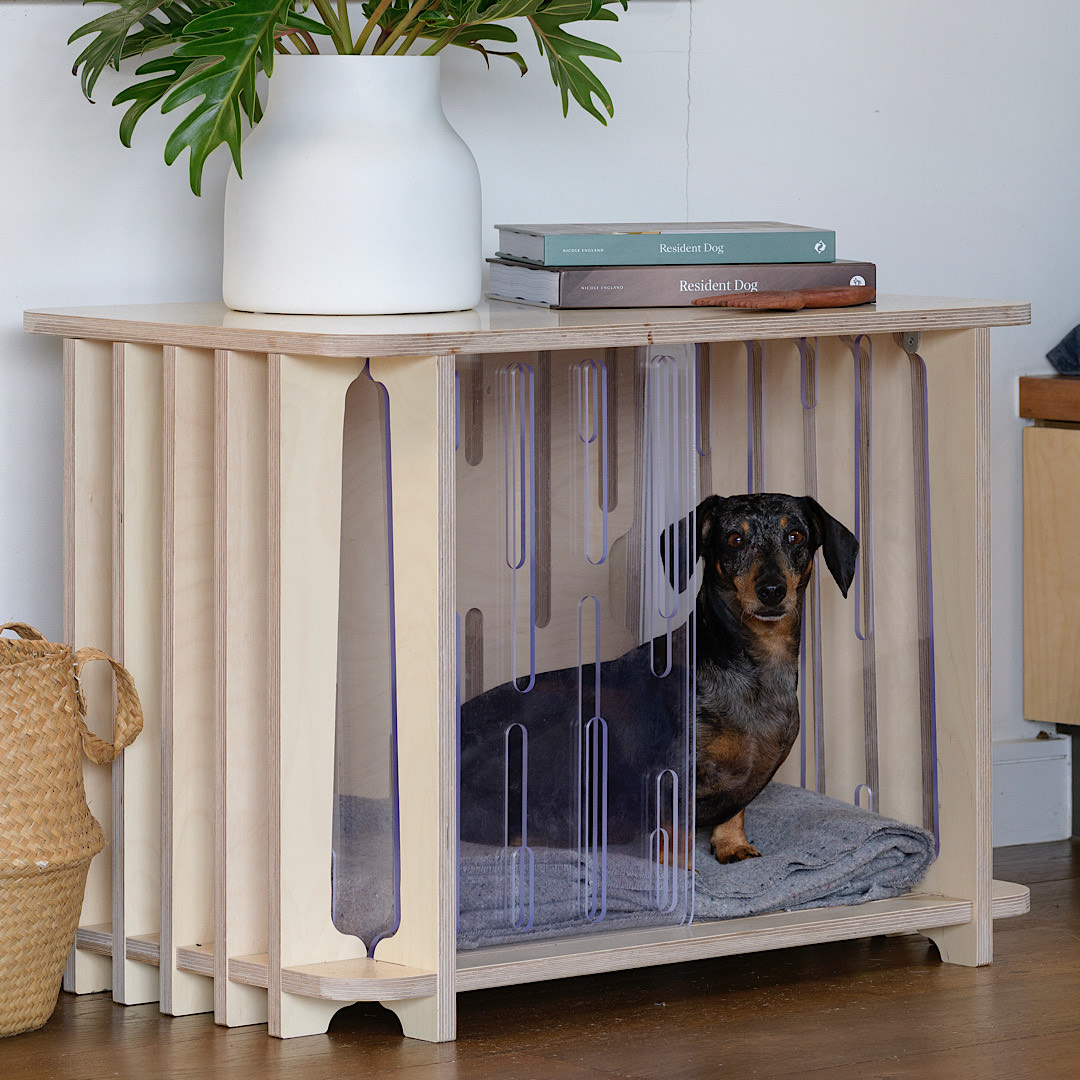 They're flat packed and ship easily around the country, starting at $695 for a small and up to $1,275 for a large. They also have a pretty neat doggy couch to go with it. It's easily our favourite dog crate design.
For more on training, check out:
What You Need to Know about Crate Training Your Dog
What You Need to Know about Bringing a Dog Home for the First Time
How To Tell Your Dog You Love Them
While you're here, subscribe to our newsletter and follow us on Instagram, Facebook, and Twitter.