Maintaining a healthy weight is key to keeping your dog happy and well. Putting on extra kilos can place them at risk of disease, impede exercise, and significantly reduce lifespan. Despite the seriousness of the issue, many of us don't even realise our pups have put on a few. This can be for a several reasons: their fur or body shape makes it hard to tell, we aren't aware of the ideal weight, or we just think they look cute the way they are. Here's how to tell if your dog is overweight.
How to Check If Your Dog Is Overweight
Research indicates that 60% of dogs are overweight or obese, but only 15% of owners are aware of it. Those figures show that we could all probably stand to think about our mate's waist line a little more.
So, how to tell if your dog is overweight? First, it's useful to know that certain dog breeds gain weight more easily than others. Even if you have regular check ups with your vet, they might be hesitant to mention it. It's a sensitive subject and feedback many owners aren't open to. Asking your them specifically about your dog's weight during a check up can show that you're open to discuss this important health indicator. Because while it can hurt to admit our pet is overweight, it's vital we're realistic and honest with ourselves about their bodies and health.
Weight guides and BMI calculators can be misleading when it comes to judging what's a healthy weight for your dog. Skip them and try these easy steps.
Check Their Ribs
Run your hands over your dog's ribs to see if you can feel the individual contours. Ideally there should be a light layer of fat, but not enough to prevent you feeling bone. If you can't feel anything your dog is likely overweight. If the ribs are very prominent don't stress too much. They may be underweight, but for many lean breeds (such as greyhounds) that's normal.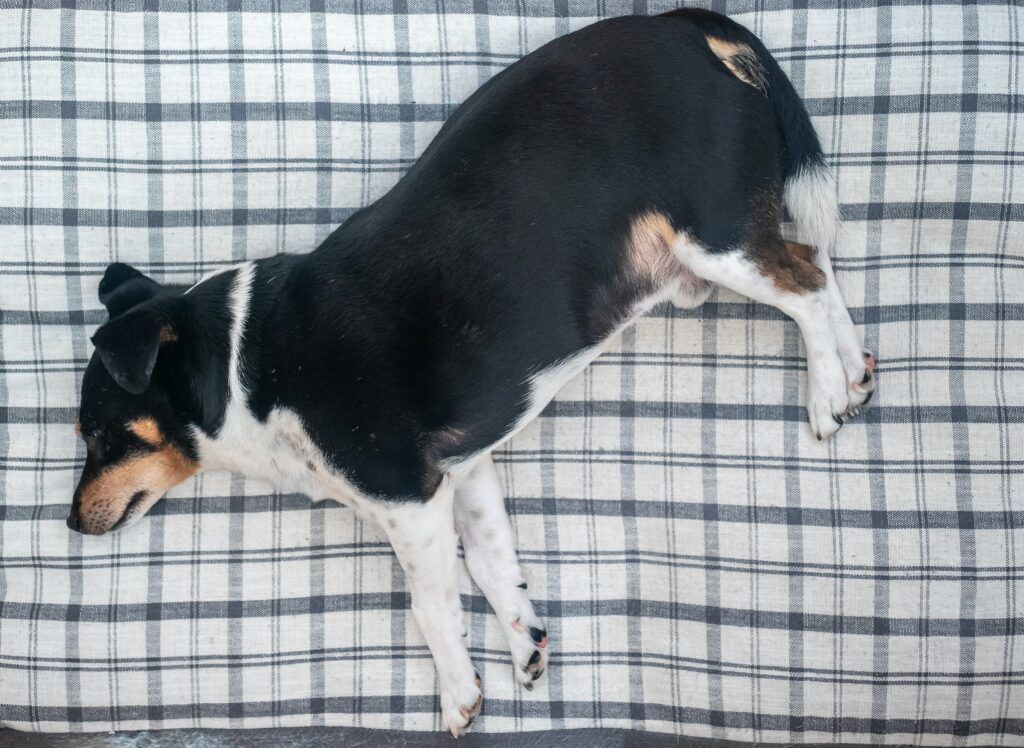 Look at Them from Above
Stand over your dog to get a bird's eye view of their outline. Most breeds should have a noticeable waist, giving them an hourglass-like shape. If they're more of an oval they could probably shed some kilos.
Look at Them from the Side
Your dog's tummy should be tucked in so it doesn't hang below their rib cage. If it extends below their ribs they could be overweight.
This guide can help you understand what you're looking for.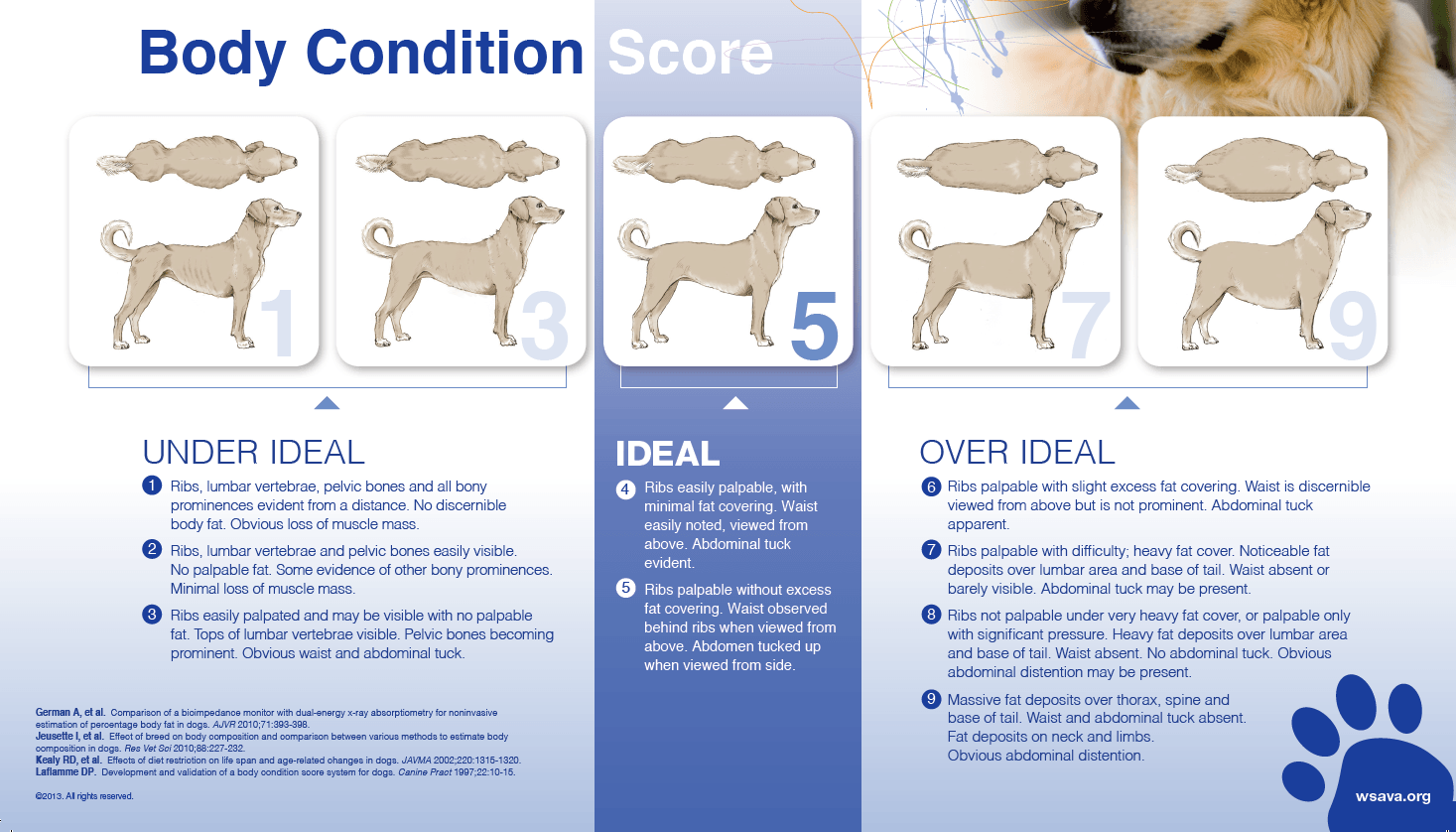 Feel for Fat Pads
Like humans, dogs often carry extra weight in specific areas. In many breeds these are most noticeable on top of their hips and may be visible most when they walk (we all know a pup with a signature wobble). If your dog is very furry you might need to check with your hands.
Pay Attention to Behaviour
Being overweight can impact a dog's health and behaviour in noticeable ways. These include: trouble walking, shortness of breath, panting, lethargy, disinterest in play, lack of mobility and agility, and trouble performing actions that were once easy (getting into a car or on the couch).
If you've noticed any of these chat to your vet.
For more on dog health, check out:
How to Tell If Your Dog Is Underweight
How to Help Your Dog Lose Weight
How to Choose the Best Dry Dog Food