Adopting rescue dogs is a rewarding process, but it can also be a long one. Unlike adopting from a breeder, there are no waiting lists you can join to help you find the perfect pet. Rescue dogs come from many places: shelters, breed groups, family and friends or even the street.
Animal Rescue Shelters
Shelters are run by large government or non-profit organisations, and employ a team to look after the animals' needs. Reputable shelters spend time getting to know a dog, monitoring their behaviour and health, before deciding they're ready to go home with someone. They do this to identify issues, such as aggression, that could cause problems.
A responsible shelter will ask you a lot of questions about your experience with animals and living situation to ensure you're ready to adopt rescue dogs. Be weary of any organisation that doesn't put you through your paces or feels like they're pushing you to make a commitment.
Support from shelters should extend beyond adoption. They can serve as a good resource to help manage your pet's training, health and behaviour.
Adopting a dog from an animal shelter can be competitive. Smaller and younger animals tend to be adopted quickly. It's not unusual for it to take months to find the right dog, so be patient!
Independant Rescue Groups
Independant rescue groups often focus on specific breeds that need to be rehomed. They're usually run by small teams of dog lovers who help out animals in their spare time. Like shelters they can be a great, trusted place to find a dog. Also, being smaller than shelters, there can be less competition and they may be more open to organising interstate adoptions. But this also means they could have less resources for training and vetting animals in their care, as well as checking you're a good match for them. While many offer ongoing support, they're usually not able to do so at the same level as larger rescue centres.
Online
Rescue dogs regularly appear in online spaces like Gumtree and Facebook. These are mostly one off adoptions where an owner can't manage their pet anymore.Adopting from these largely unregulated spaces can feel like you're helping an animal in need. But it's better for them to be taken to an official rescue centre where their physical and emotional state can be assessed. Ongoing support or personal vetting can't be offered in these adoptions, meaning you may end up with a dog you can't manage or who wasn't ready to join a family.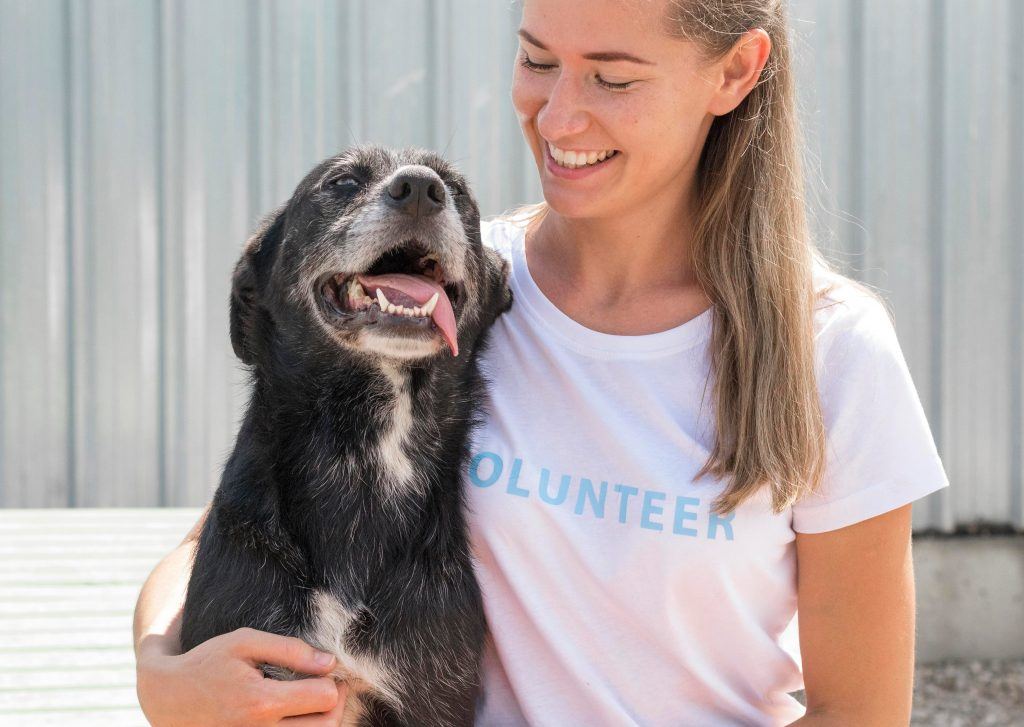 Through Family and Friends
Many rescue dog adoptions aren't planned. Rather people take in an animal when a friend or family member is no longer able to look after them. If you know a dog well and can spend time with them before they move in, it can be a nice way to support them and offer a stable home. But even if you're familiar with an animal, there may be issues. The most well-adjusted dogs can develop anxiety and behavioural issues during big changes. It's important to treat a rescue you're familiar with, with as much care as one you just met. Go through the steps in this guide, and consider speaking to your vet or a dog behaviorist if they exhibit signs of distress. Don't assume they'll be fine because they haven't previously had issues.
General Advice for Adopting Rescue Dogs
Wherever you choose to adopt your dog from, it's important to do your homework and make sure they're reputable. This means visiting the space, speaking to people who have adopted from there, and checking reviews and articles about them online.
Signs of a good organisation include: detailed knowledge of dog health and behaviour, offering ongoing support and training, allowing you to return the dog if there are issues, and a detailed adoption process where they ask you a lot of questions to ensure you're suitable. Trust your gut, if something feels off find another place to adopt from.
Getting ready for life with a rescue dog? Get more great advice here.
Images via Freepik