After I've eaten, I stare at my bowl. I pray. I hope more food will come. Then I start hallucinating. I see many a thing. Mostly food. But sometimes the future. So gather beagles, collies, and fellow furry comrades, this is 2019 as seen by me – for you. But from me.

What does the future hold? Dig into Navi's Dog Horoscopes
Greyhound
Prepare to be papped. Your style game just keeps on getting better. Work that 'I came from the wrong side of the tracks' look with a side of Gorman or vintage Celiné. Pats guaranteed.


Border Collie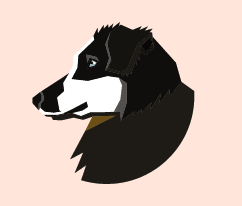 I hunt. You gather. Balls. Food. Small humans. Always the high achiever you are. But this year, you'll learn that life isn't about organising small humans into neatly aligned rows. Lean in. There's a book about that.


Rottweiler
The only pooch I know who rocks a denim cut-off. The 90s trend is working in your favour this year. There's also something about Uranus aligning. But when you're a dog every Uranus aligns. I can't remember where I was going with this…


Golden Retriever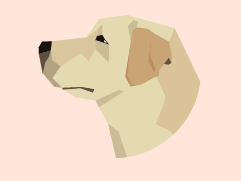 2019: another year you'll strive to be a guard dog and epically fail. That's okay, your owner didn't need that walkie-talkie thing anyway. They called it an 'apple'. Idiots. More time for you.


Bernese Mountain Dog
You'll get many unexpected pats and be confused (once again) as Beethoven. Beware of hair loss. Blame the cat. If no cat, roll over and lower your eyes. Seduction is a powerful thing. That's why Beethoven can live off royalties. Listen. Learn. Repeat.


French Bulldog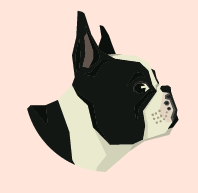 Hold the crepe. This year you will meet 'the one'. Nope, not the one on Sail Croatia. Stupid human. It could be a cat masquerading as a dog. Embrace the differences. Everyone is 'poly' these days anyway.


Dachshund
10,000 steps per day? Whatever, Kayla. This year you'll drop down and give her 50k per day and look damn cute doing it. 2019 is when you'll push yourself physically. Remember: you are so much more than a sausage in a hot dog suit. Although you do look strapping in that thing.


Labrador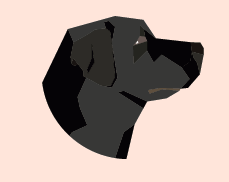 It's our year – every year. We will find puddles. We will find gutters and we will pretend they are puddles. The humans will laugh. We will laugh because they will laugh. Life is a beach.


Staffy
Hello you furry little dumpling. It's time to embrace that figure. Work that waddle. Flash us a grin. Everyone loves a Staffy because everyone loves a dumpling. Beware of border collies called 'Hutch'. Last seen around Smith Street.


Beagle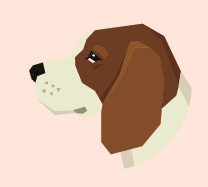 This is a prediction for your nose because really that's the thing that gets you into bad places. Stay away from the self-raising flour. It wasn't a good idea in 2012 and it still isn't now.


German Shepherd
You can't look mean on the outside and be as sweet as liver treats on the
inside. It's time to align your chakras and find the pup within. I recommend an overpriced retreat in Bali. Humans love them.


The Oodles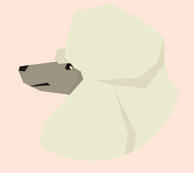 You will experience the biggest breakdown since Britney. Yup, #identitycrisis. I don't blame you when you have so many second cousins. Jump on ancestry.com to find out where you came from. I just found out I'm 5% Mexican. I now make it rain beef tacos. Or start painting. Britney did.