Dog Ugly Dudes Talkin' Dogs only launched in September but is already up to 17 episodes.
Hosts are Josh & Steve(Aka BigKahuna). Although you will hear a Canadian accent, it is recorded in Melbourne. They are experienced trainers for family dogs and working dogs for hunting and police work. Steve runs his own dog training business. Josh has some serious musical jingle talent and a love for impersonating accents.
Episodes generally feature a detailed discussion of a training topic, a breed of the week, and a couple of listener questions. There are occasionally guests as well, either a breeder or trainer sharing their knowledge. It is really equal parts valuable dog information and comedy.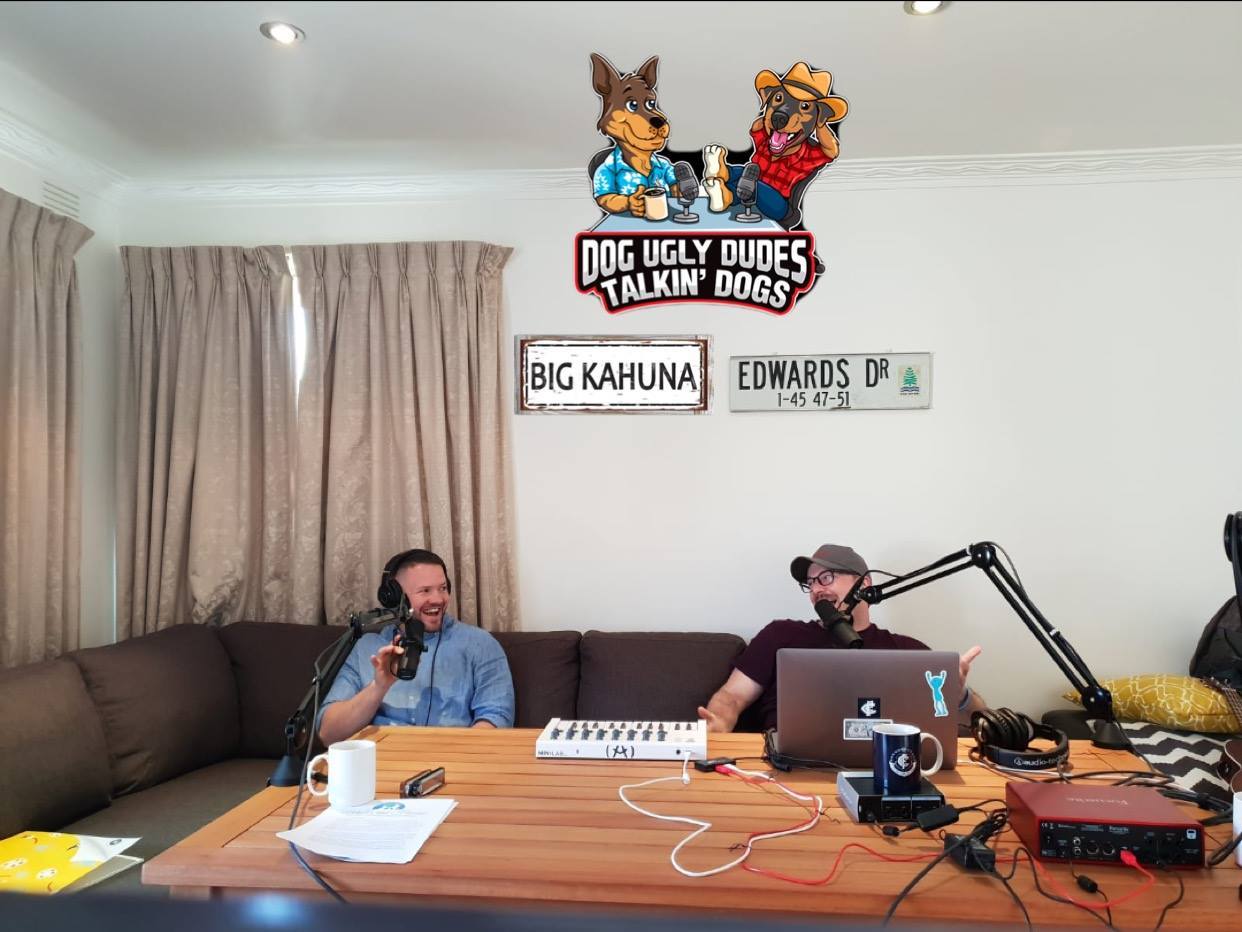 Unapologetically not politically correct, and featuring a swear jar that does not seem to change behaviour, you will either love it or hate it.
Each episode is long. Most are more than an hour. Although I have been doing a lot of driving, I am only up to Episode 10 so far. Very lightly edited and could be halved, but you would be cutting out all the humour. I often find myself having an ear-to-ear grin that lasts the whole show!
So if you want to learn more about dog training and behaviour and have fun while doing it, give Dog Ugly Dudes Talkin' Dogs a listen.
It is available on iTunes, Spotify and they are most active on Instagram.
Check out other reviews of dog-related products