Today we're really excited to expand Off The Leash and introduce dog:talk. A new dog forum to talk everything about happy, healthy dogs.
Why a dog forum?
We'd seen way too many people getting shouted down for asking fair and reasonable questions. On anything from feeding to training. Not everyone has grown up with dogs before, but we all love them. So we wanted to create an environment to talk openly and supportively.
We also want Off The Leash to be less about our opinions, and more about the communities. If you're reading this, you're probably amongst the first few hundred awesome people to discover dog:talk. We'd love your help in shaping it to be the kind of place to talk dogs that you'd like to see.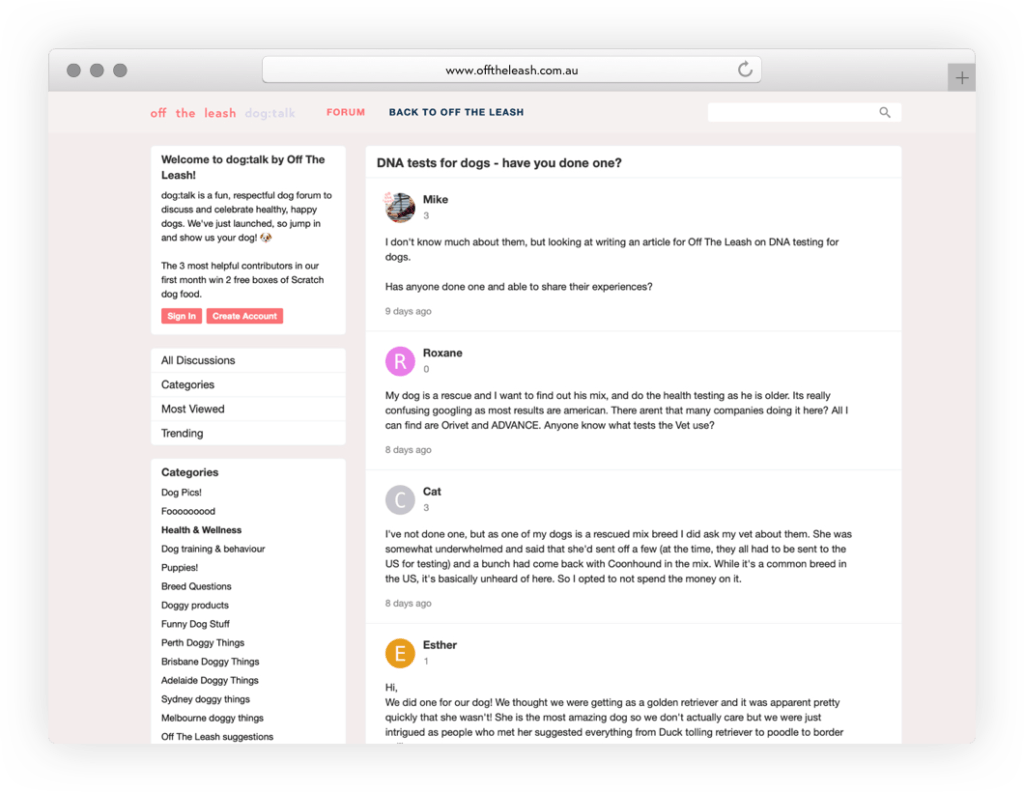 Get posting, make friends and if you're getting something out of it, feel free to share it and help the community grow.
To kick the community off, we're awarding the three most helpful contributors around the forum in May each two boxes of Scratch.