Everyone knows that the best dog-friendly beaches allow dogs to be Off The Leash! Funnily enough its easy to find off-leash dog beaches in winter when you can't feel your fingers and even your dog doesn't react when he hears the word 'walks'.
Come summer, council rules make it a little harder to find somewhere free of sunbathers, but we've assembled a list of our favourite year-round off-leash beaches in Melbourne.
Our top five dog-friendly beaches
1. Sandown Street Beach (AKA Brighton Dog Beach), Brighton
Arguably Melbourne's most famous dog-friendly beach. Unlike most Bayside council beaches that change rules outside of winter, Brighton Dog Beach allows your dogs to run off lead all year round.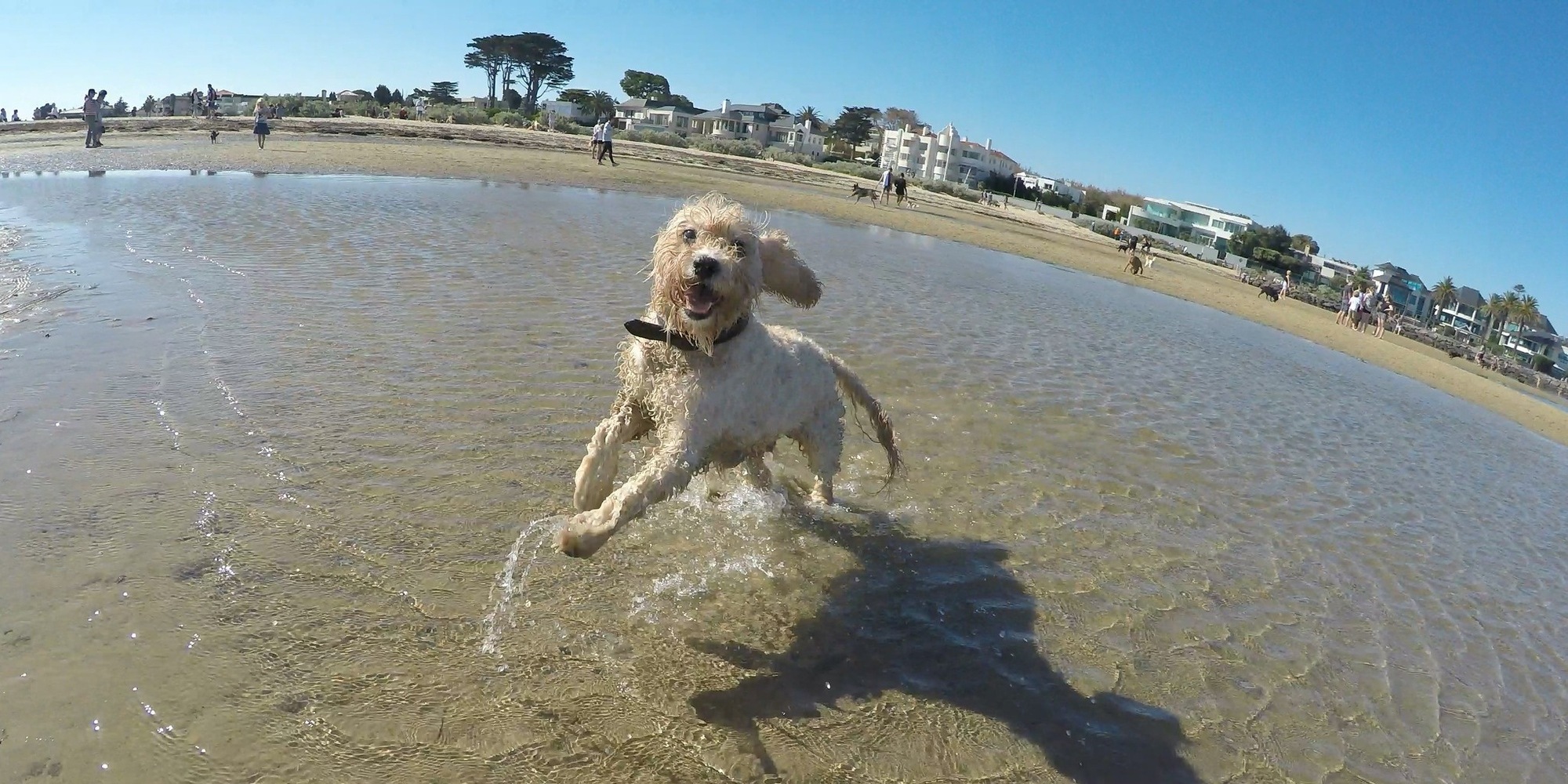 Why is it so popular? Sandown Street Beach is close to the city. It is safely fenced, has shallow water, flat sand, and plenty of space to throw a ball around. Oh, and you'll get an incredible view of Melbourne too.
2. P A Burns Reserve, Altona
A favourite of those in the inner-west, P A Burns Reserve & Beach is vast, with plenty of surrounding parklands to shake off the sand before you jump back in the car.
The water is safe to jump around in and while it's not fenced, the beach is expansive (especially at low tide). You can easily find your own space if your pup wants their own time with you.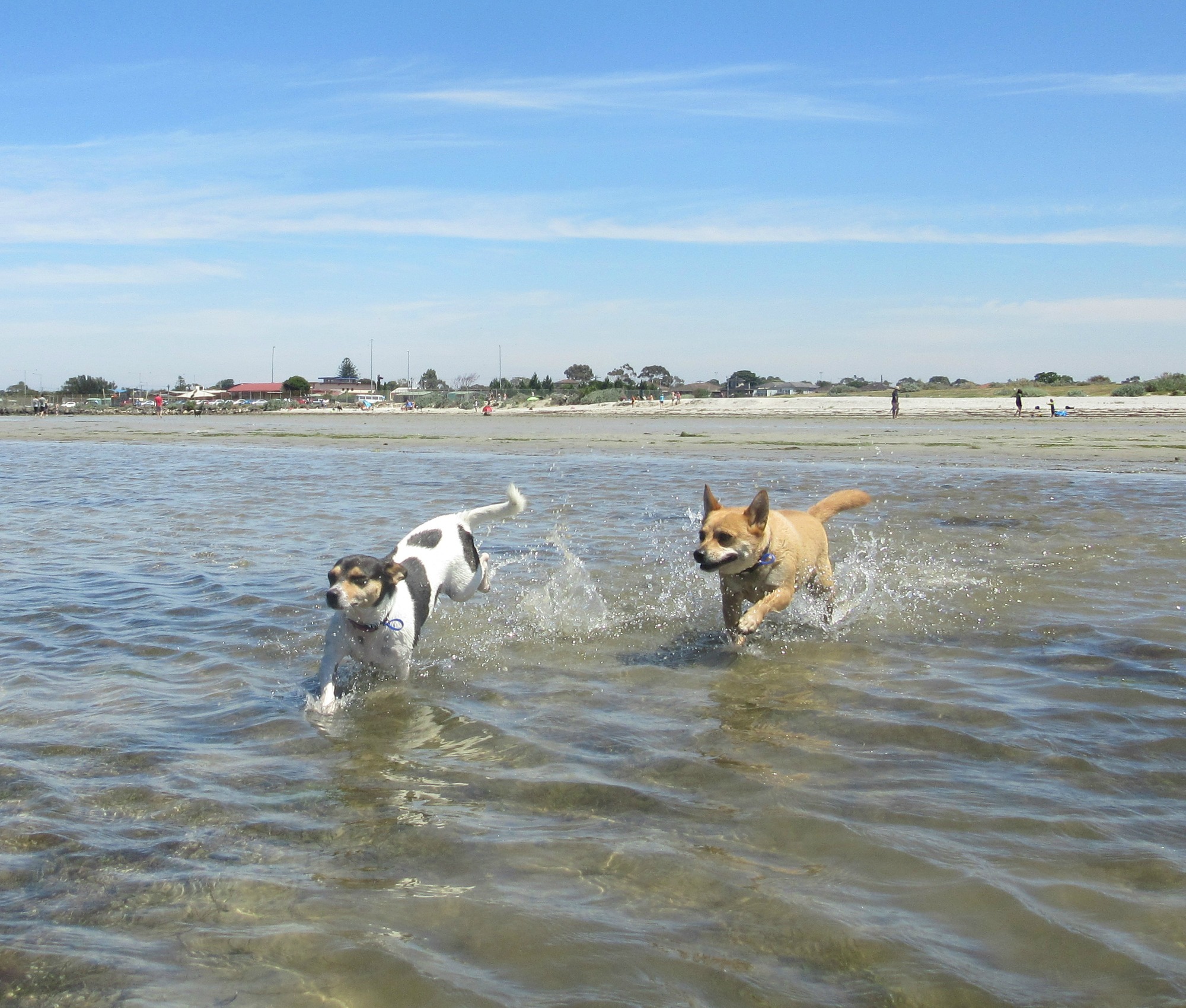 P A Burns Reserve is off leash 24/7 throughout the whole year, so hop down after work and grab some fish & chips on the way home to complete the night!
3. West Beach, St Kilda
I couldn't miss this one. Super close to the city, this is your best option for a bit of people watching too. West Beach is Port Phillip councils best dog-friendly beach option, with dogs permitted off leash at all times.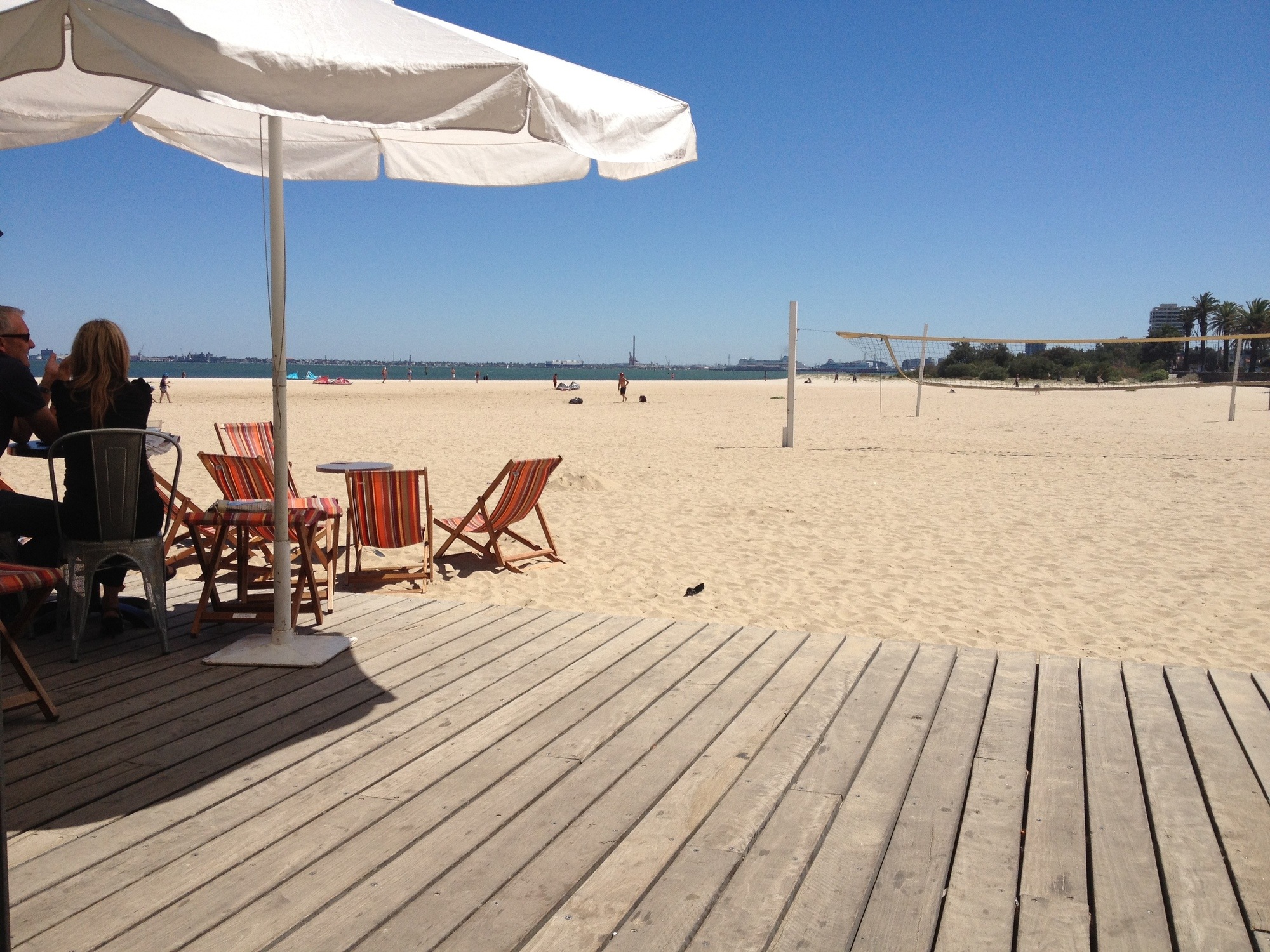 Grab a coffee from the very dog-friendly West Beach Pavilion cafe and walk over to West Beach to let your dog run out through the shallows into the sandbars.
If they're not exhausted after that, take them for a walk and a million pats down towards St Kilda.
4. Whites Beach, Torquay
Not quite in Melbourne, but it's good enough for the 80-minute drive from the city. Most of the year you'll find the whole Torquay front beach roaming with energetic woofers, but over summer Whites Beach is your go-to, with year-round off-leash access.
The beach is long with beautiful sand and waves for the more adventurous dogs to jump around in. Why is it my personal favourite? You can tell that everyone down there is a true dog lover – always very friendly & patient while dogs are exchanging pleasantries.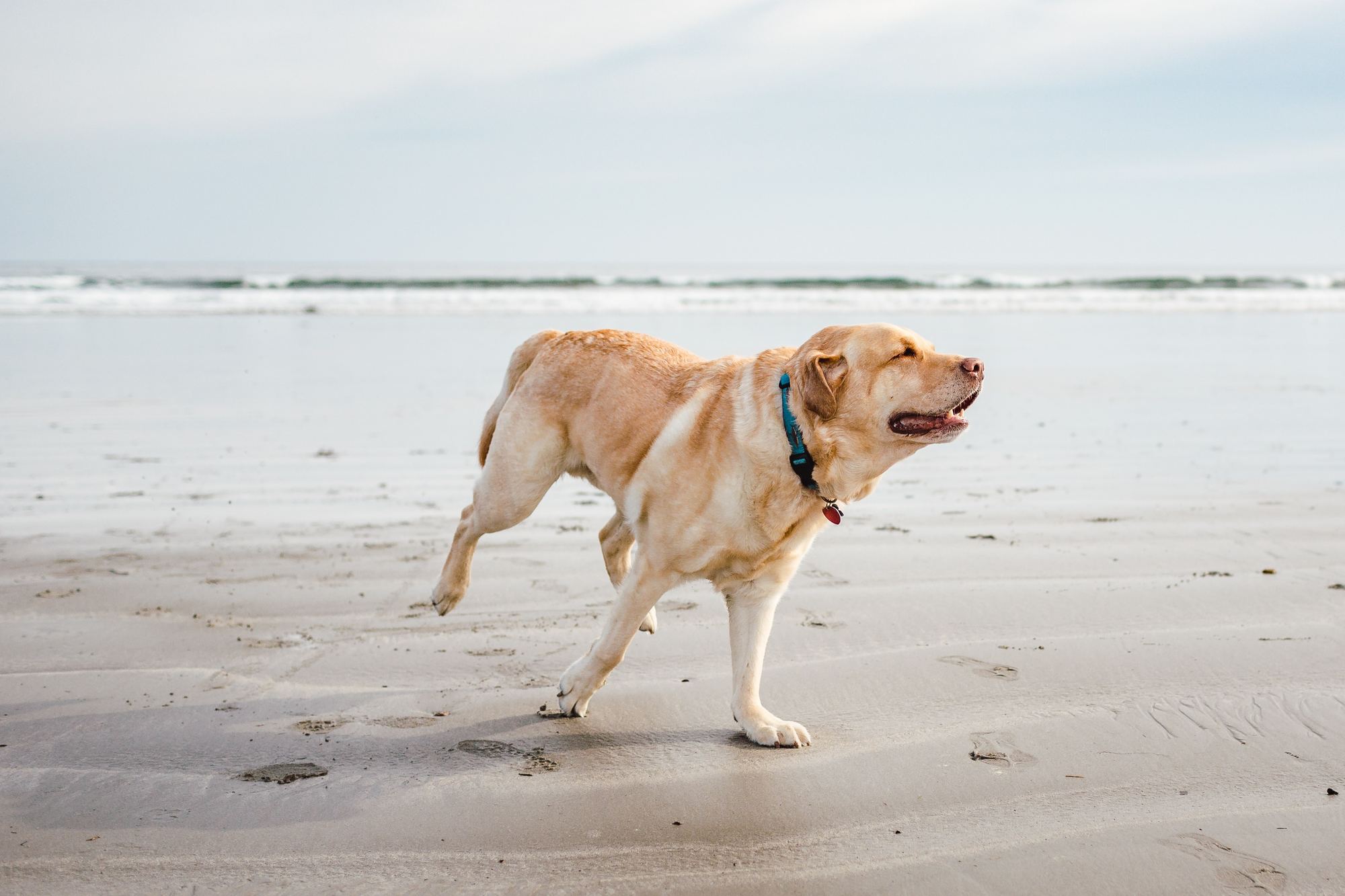 Grab a coffee at Salty Dog cafe to call it a day.
5. Warrandyte River Reserve, Warrandyte
Okay, okay. I know it's not a beach, but I'm getting a little desperate. I wanted to include something from the peninsula, but I've never quite discovered a great year-round beach there with enough sand and few sunbaking humans.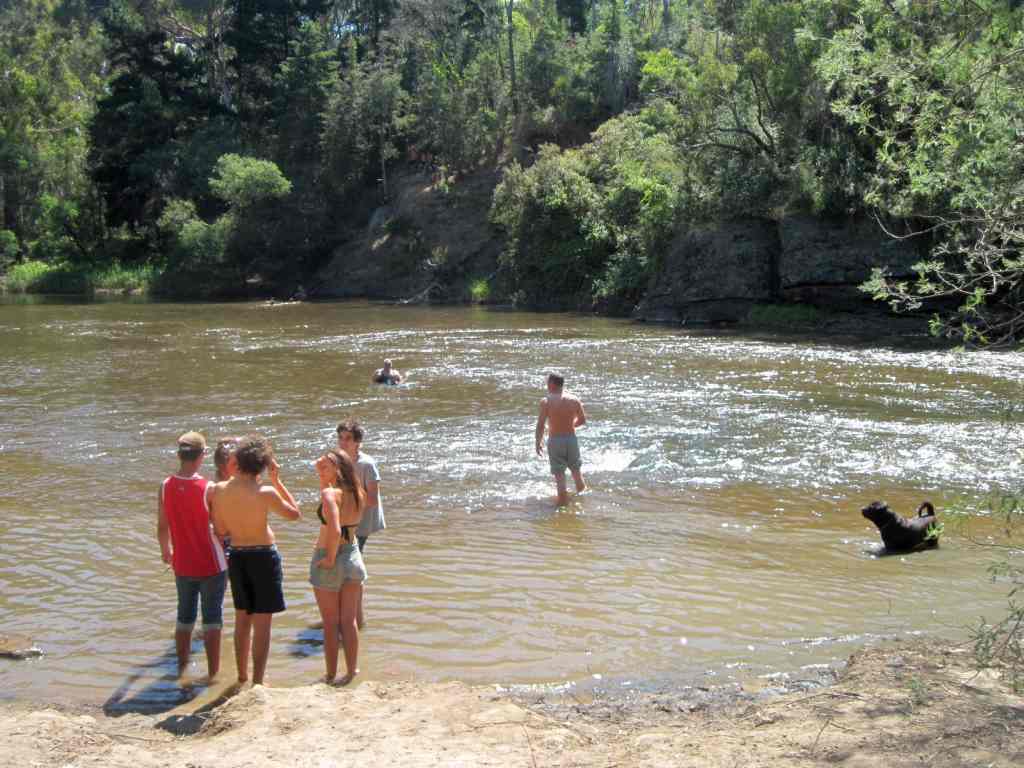 But I grew up not too far from the off-leash Warrandyte River reserve and loved taking our Cocker Spaniels Brandy & Sasha. Take your dogs for a bush walk, with plenty of stops for a quick dip.
---
Feeling hungry instead? Check out our tips for Victoria's best dog-friendly cafes.