Are you looking for the best dog crate? It is essential to work out what exactly you want the crate for. If you have not read our article on crate training, do that first. When deciding what the best dog crate is for you, consider purpose as well as material, size and ease of transport.
Is the dog crate solely for crate training at home or also for car or plane transport?
Crate training– Metal Crates are the best for this. They are much more inclusive, durable, have better ventilation and can still be covered with a sheet to make them more den-like if required.
Car transport– Metal Crates tend to be bigger, heavier and harder to fit in vehicles. The plastic crates are best for car transport. You might consider a fabric crate for this too.
Plane Transport– unless your pup is a platinum frequent flyer – forget about considering this. Just hire them from Jet Pets or the transport company/airline direct. That way you know they meet the requirements at the time you need it.
Best Dog Crate Material
You have three material options that each have benefits and drawbacks. Fabric crates are light and easy to transport, but not suitable for leaving your dog in unattended. If they want they could destroy the crate and escape which is not behaviour to encourage. Plastic crates are light, easy to move and the most den-like. They are great for car transport but beware of using the handle to lift the crate with your dog inside. It can easily break. You also won't find plastic dog crates that are adjustable. Metal crates are robust, durable and often adjustable. They are generally the most expensive and look the most out of place in the house.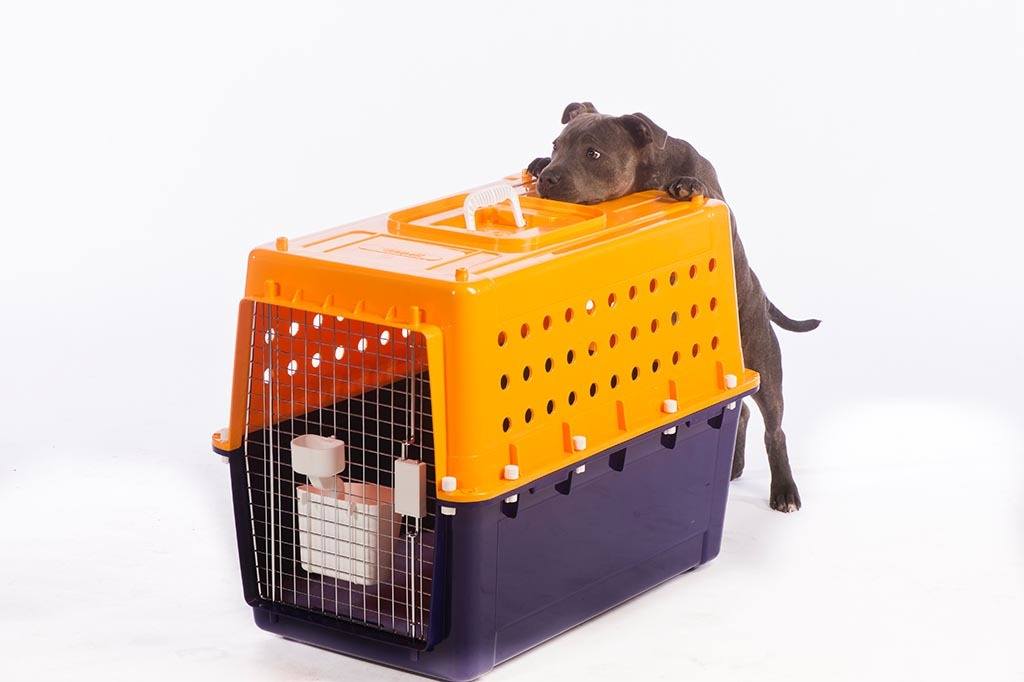 How to choose the right size for a dog crate
It is vital to choose the right size dog crate. Too small and your pup will be cramped and not want to use the crate. Too big and there will be enough room for them to wee in one end and sleep in the other. Your pooch needs to be able to stand up, turn around and lay down to be comfortable in a crate. A small dog can have the same size crate from puppy to adult. Large dogs will either need two different crates or one that is adjustable.
Extra Features to look out for in the best dog crates
Easily collapsible – makes it easier to relocate.
Size adjustable – to be the perfect size for your puppy through to adult
Replaceable trays or upgradeable from plastic to a metal tray. This is the most common point to break in a metal crate.
So what are the best dog crates and where to buy them
Pet store like PetBarn/PetStock are up to double the price you will find elsewhere online. The only good thing is that you will be able to physically see and inspect the crate and more easily work out the right size.
Best Value goes to Kmart @ $29 – but only suitable for small/medium dogs as they only offer one size.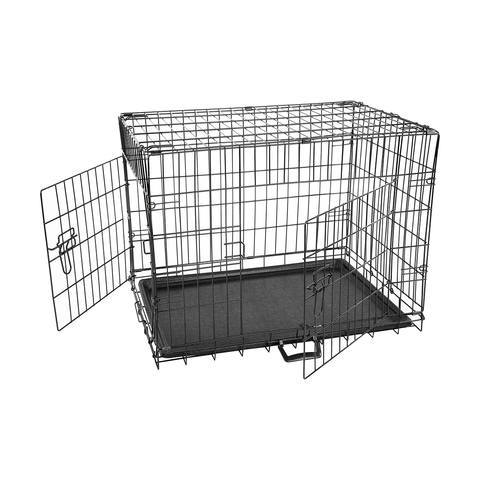 Best Design for the Home goes to Omlet. They take the ugly crate and make it look like it belongs.  You can also customise to add storage for your dog's wardrobe, a mirror and more!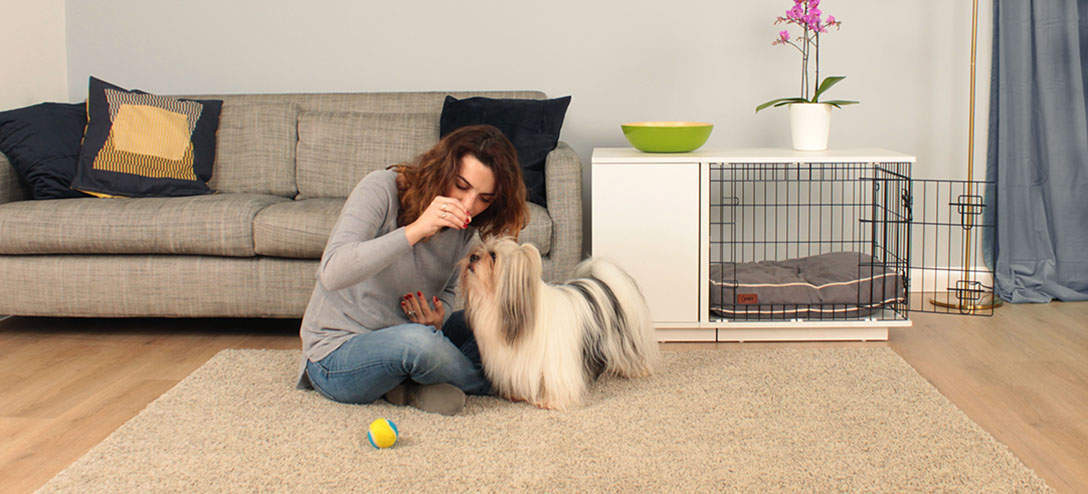 Good quality ranges are stocked by  K9Pro and VeboPet. And of course, Amazon and eBay have way too many to choose from.
Learn more about the benefits of crate training or other product reviews.